Whatever Works
The secret weapon that might help Maverick McNealy win this week is a ... dental mold?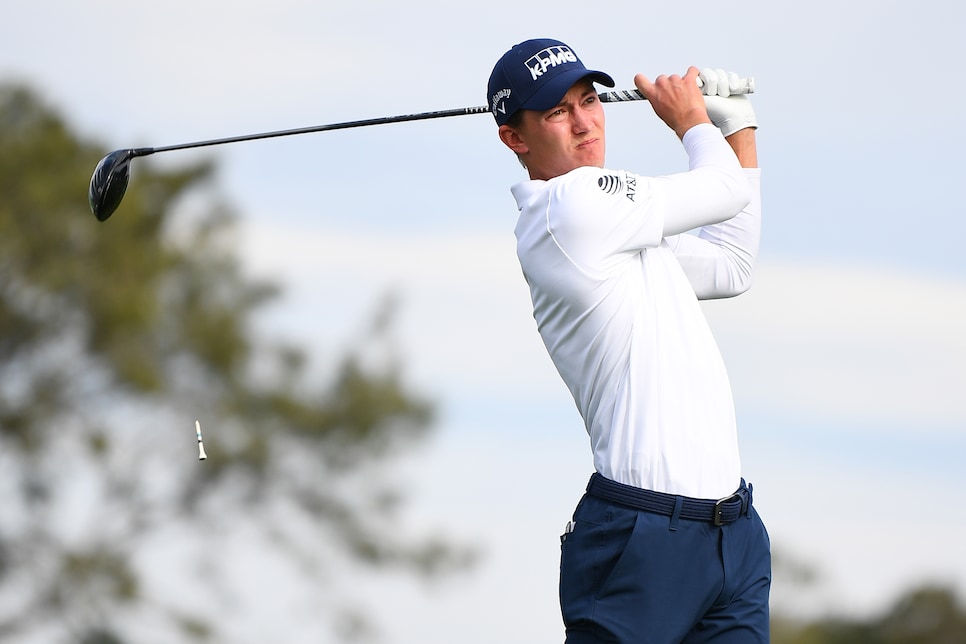 For many, going to the dentist is a nightmarish experience. For Maverick McNealy, going to the dentist might help him win for the first time in his PGA Tour career at the Farmers Insurance Open.
On Friday (the third round this week), McNealy made a large leap up the leader board with a five-under 67 on Torrey Pines' South Course, which put him at 11 under for the tournament. He's just three off the lead of Will Zalatoris and Jason Day, very much in striking distance on a course where literally anything can happen at any moment. Just ask Zalatoris, who shot a sizzling seven-under 65 despite missing a pair of putts inside of four feet on Torrey's bumpy Poa greens.
McNealy has fared a bit better than Zalatoris with the flat stick, ranking 18th in the field this week in strokes-gained/putting. That's not all that surprising considering putting is one of the Stanford alum's strong suits, though that didn't appear to be the case in his most recent start, the Sony Open, where he lost 0.9 strokes on the greens.
The marked imrpovement in San Diego could be attributed to any number of things—luck, McNealy's familiarity with Poa as a California native or, perhaps, a secret weapon. A cheat code, if you will. One he found by taking a trip to the dentist, who also happened to be family.
"My uncle runs a dental office here in town," said McNealy. "Bob Randolph. So actually his dad, George, was a dentist in the Army in Vietnam, and yeah, so he started his own dental practice and my uncle Bob took it over.
"It's actually funny. I was wanting a way to like grip my putter consistently like a grip trainer, so I was talking to him about that stuff they use for impressions. We wrapped some of that around my putter grip on like Monday, so I saved my putter grip the way my hands go on the putter on a backup putter on Monday with the dental [mold]."
Just when you think you've seen it all when it comes to golf training aids, somebody breaks out the dental mold. Whatever works, right?
"So the Callaway guys have it," McNealy added. "We're going to scan it and like replicate it, just have it as a grip trainer. It's great because I'm playing great this week, so I want to remember how my hands go. It's just a funny cross-section of dentistry and golf."
Let this be a lesson to us all—going to the dentist might not be as scary as you think.