Matthew Wolff just did something no other men's golfer at tradition-laden Oklahoma State has ever done before
If you didn't already know it by now, they're pretty serious about their college golf at Oklahoma State, where the hastag #golfschool has become a ubiquitous part of the social-media treatment for the tradition-rich men's and women's programs. And just a refresher, here are a few images from last year's crowds at Karsten Creek in Stillwater when OSU won the NCAA Championship on its home course, its 11th national title in school history.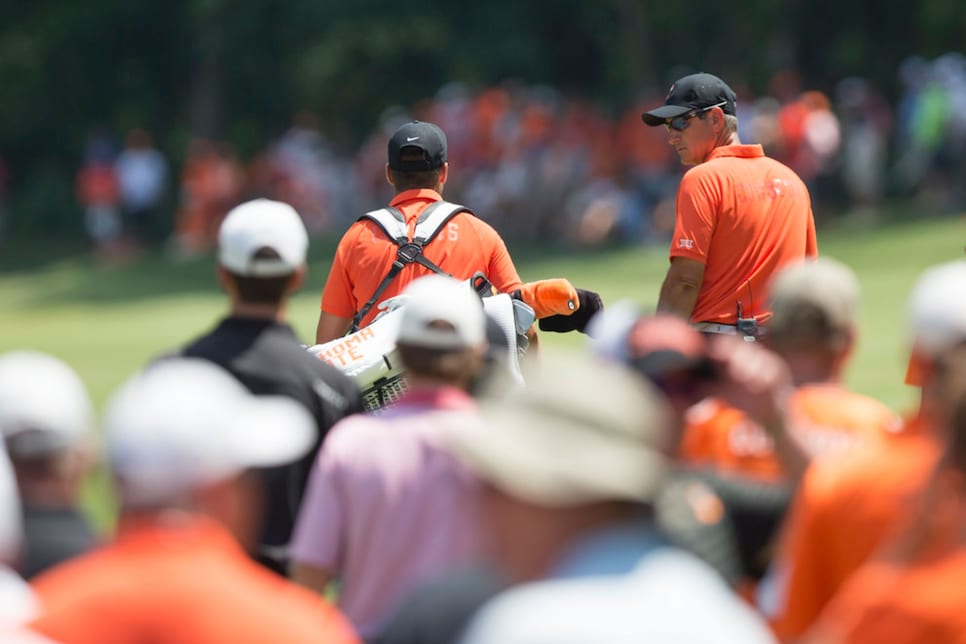 Bruce Waterfield/OSU Athletics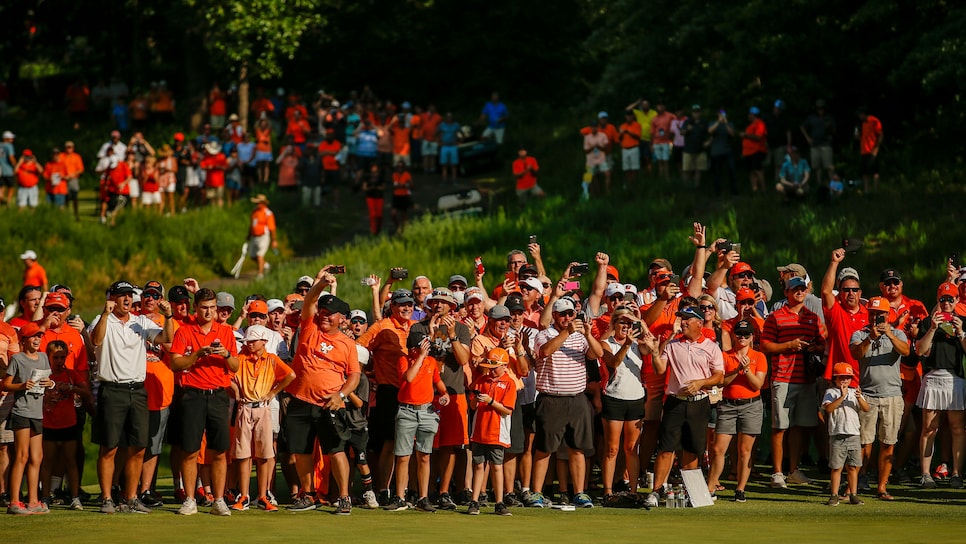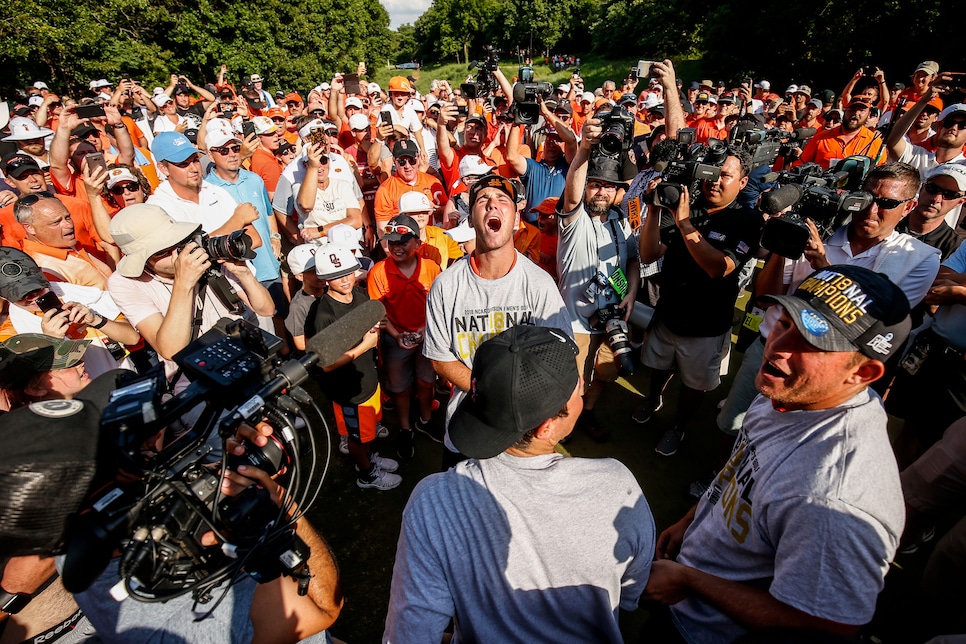 With six-decades worth of tournament golf accumulated in the men's media guide, setting a school record is quite the accomplishment. Which is why we want to give props to Cowboy sophomore Matthew Wolff, the guy howling in that last photo from last May. On Tuesday, Wolff shared medalist honors at the Royal Oaks Intercollegiate in Dallas, while helping propel the team, ranked No. 1 in the latest college coaches poll, to a 32-stroke triumph. Wolff shot a four-under 206 for the tournament, tying him for first with teammate and reigning U.S. Amateur champion Viktor Hovland and Pepperdine's Clay Feagler.
So what's the big deal? Plenty of OSU golfers have won tournament titles, right? Yes, but Wolff, the national freshman of the year in 2017-'18, also won the individual title in the Cowboys first two stroke-play starts of the 2018-'19 season, a one-shot win at the Carmel Cup at Pebble Beach and a one-shot triumph at the Fighting Illini Invitational at Olympia Fields. Given that Cowboys play just one more tournament this fall, the East Lake Cup, a four-team match-play event, Wolff will finish the first half of the season undefeated in stroke play and becomes the first OSU golfer to finish a fall season undefeated while having played at least two stroke-play tournaments.
In sifting through the record book, Scott Verplank is the only other OSU golfer to win three tournaments in any fall season, doing so as a senior in fall 1985. Michael Bradley came the closest to a perfect fall season, winning his final two starts in the fall 1986 after a T-7 in the team's first event.
Wolff's play is particularly notable since he missed time this summer, including a start in the U.S. Amateur at Pebble Beach, due to a wrist injury. But in his nine stroke-play rounds this fall, he's shot worse than 69 or better seven times, accumulating an NCAA best 68.13 stroke average. Not bad for the Agoura Hills, Calif., native known by many for this unusual swing.
Meanwhile, Wolff is just the second golfer in program history to win individual titles in three straight events. The other was Jonathan Moore, who won the Maxwell, the NCAA Central Regional and the NCAA Championship consecutively in spring 2006. Wolff will have the chance to set the mark outright in February when they play in the Amer Ari Invitational in Hawaii.
You are using an unsupported version of Internet Explorer. Please upgrade to Internet Explorer 11 or use a different web browser.