News
The dilemma facing men's college golf as the 2018-'19 season is set to begin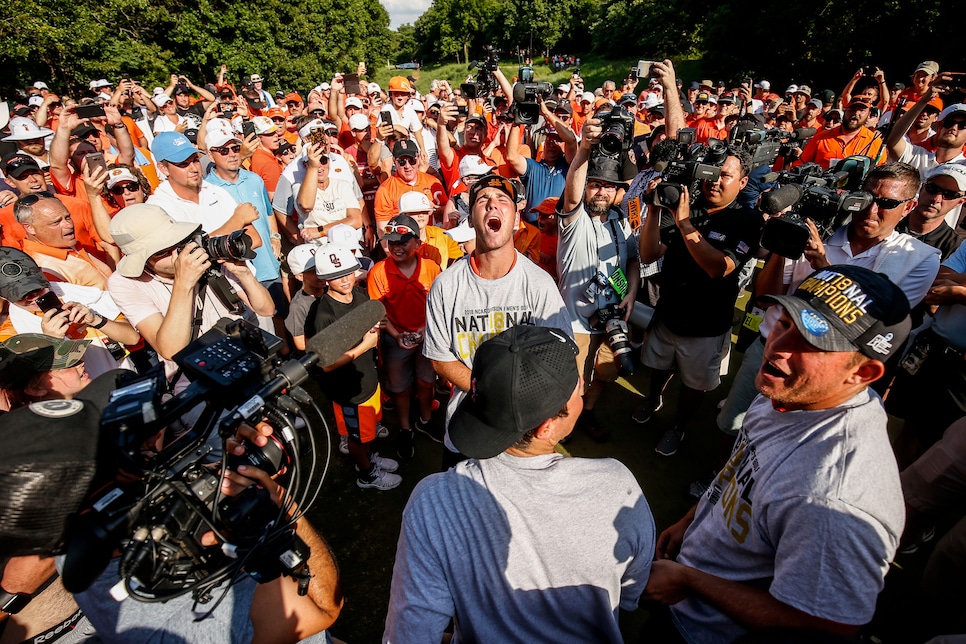 I had been waiting for this moment all summer, my anticipation hovering somewhere closer to what squad Manny Machado would be traded to as the gutting of my beloved Baltimore Orioles continued (very painfully curious) than whether Becca would pick Blake or Garrett in the finale of "The Bachelorette." (My colleagues Jeanmarie Ferullo and Keely Levins tried hard to convince me this was a big deal). And it finally arrived on Friday morning, the ping of my email inbox alerting me that Golf Coaches' Association of America had just released its Division I men's college coaches poll.
I opened it quickly and glanced past the obvious part: Oklahoma State, the defending NCAA champions and the dominant men's team in 2017-'18, was the No. 1 pick. That wasn't news. Rather it's an undeniable fact, like the sky being blue and LeBron James being better than Kobe Bryant.
No, what I'd been waiting on for months was to see about that little number in parenthesis next to Oklahoma State. Or more specifically to see how big that little number was. Or even more specifically to see if any other school on the list had a little number next to its name as well.
Sure enough, the Cowboys had lassoed all the little numbers, the 19 next to the school's name indicating they were the choice to start the coming season, OSU's first tournament coming this Friday at Pebble Beach when the team competes in the Carmel Cup.
Mind you, that coach Alan Bratton's squad was the unanimous choice really didn't surprise me either. If you saw the way they won 10 team titles a year ago, or how they eviscerated Alabama in the final of the NCAA Championship, and you appreciate that four of the starting five (Viktor Hovland, Matthew Wolff, Austin Eckroat and Zach Bachou) are back (Hovland now the newly crowned U.S. Amateur champion), it speaks very finely to what might be in store for the coming season of college golf. Another year where OSU saunters to the first tee and you wonder why bother holding the tournament at all instead of simply putting the trophy in bubble wrap and overnighting it to Stillwater.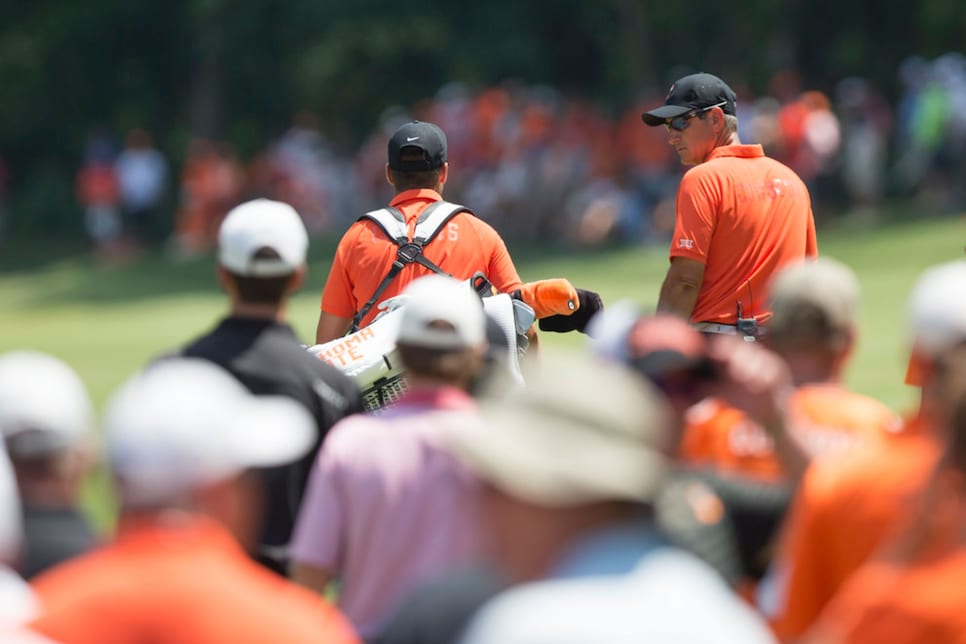 Bruce Waterfield/OSU Athletics
The curiosity I had harbored all summer primarily centered around whether any other coach might dare choose another team to hold the top spot. As Alabama, Oklahoma, Texas A&M and Vanderbilt all dangled below OSU in the next four spots in the poll—each a highly talented squad deserving of its place in the pecking order—I wondered if there would be a maverick who might stir things up by picking another school No. 1.
It didn't happen, which actually restores my faith in the voting process as well as the intelligence of the GCAA membership. The honest answer is there is no other logical choice for who should be the top-ranked men's D-I program entering the season. It's OSU or you're trying too hard.
But here's where the drama of the new season will start to unfold: What happens if OSU doesn't romp over its competition right from the start? What if the Cowboys finish third at Pebble Beach, and fourth two weeks later at Olympia Fields? When will it be safe to start to believe in somebody else?
There's no easy answer to these questions, but this is the story of the first half of the college golf season that gets underway this week. Can and will Oklahoma State continue to be the north star? Or were they a one-hit wonder, in an inverted sort of way, and are we set to return to the age of parity in men's college golf?
You are using an unsupported version of Internet Explorer. Please upgrade to Internet Explorer 11 or use a different web browser.