News
Odd local rule comes into play after Matt Wallace hits powerline at Italian Open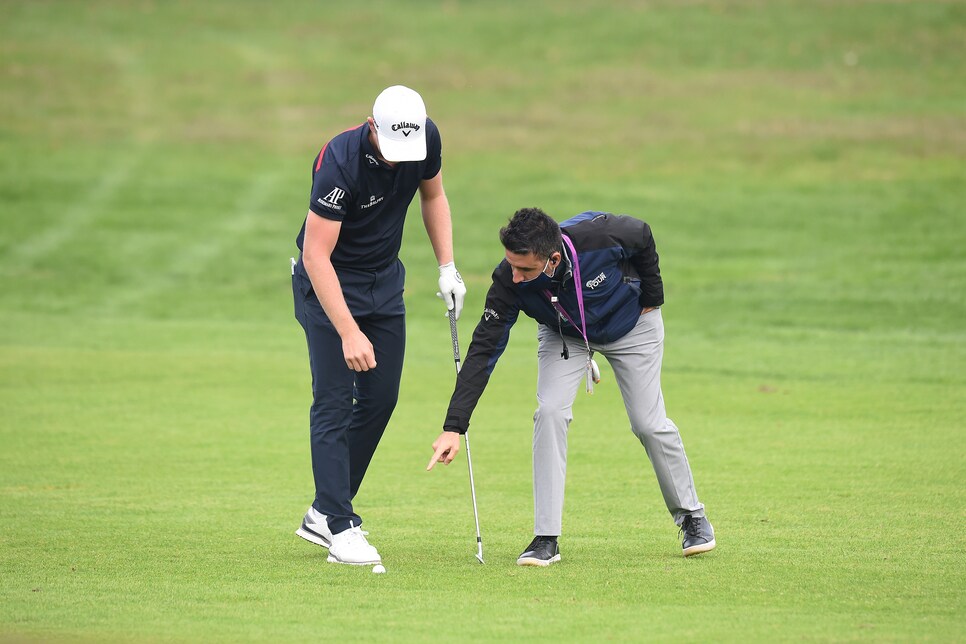 More often than not, the game of golf's strangest rules hurt rather than help the player. In Matt Wallace's case, it was a little bit of both on Thursday at the European Tour's Italian Open. We'll explain.
At the par-4 12th at Chervò Golf Club, which is hosting the event for the first time, Wallace split the fairway with his drive. On his approach, the Englishman had a number of powerlines running across the hole in his line of sight. These cables come into play on several holes at Chervò, enough for European Tour chief referee Mark Litton to say he'd be "amazed" if players don't hit the powerlines with their golf balls "a few times" this week.
Wallace was one of the first to find himself in this unique rules situation, as his second shot, which appeared to be a pure strike, hit a powerline and went left toward a penalty area. This meant that Local Rule E-11, which falls under special or required relief procedures, was applied. The rule states:
"If it is known or virtually certain that a player's ball hit a power line or tower or a wire or pole supporting a power line during the play of specify hole number, the stroke does not count. The player must play a ball without penalty from where the previous stroke was made."
This meant Wallace had to replay the shot, which could be viewed as good or bad. Good because he can replay without penalty, bad because he hit it really well and got (sort of) screwed. Wallace took his drop, hit the shot again and stuffed it to a few feet, then made the putt for birdie. Rules, baby!
You've got to tip your cap to Wallace here. Lesser players may have sulked, pouted and let the bad break get to them. He stepped in and made an even better swing and still made birdie. Sometimes the rules help you, even when they appear to be hurting you.
Wallace finished with a four-under 68, which has him in a logjam at T-28.