Bryson Era
Even Matt Kuchar—Matt Kuchar(!)—experimented (unsuccessfully) with a Bryson-inspired speed chase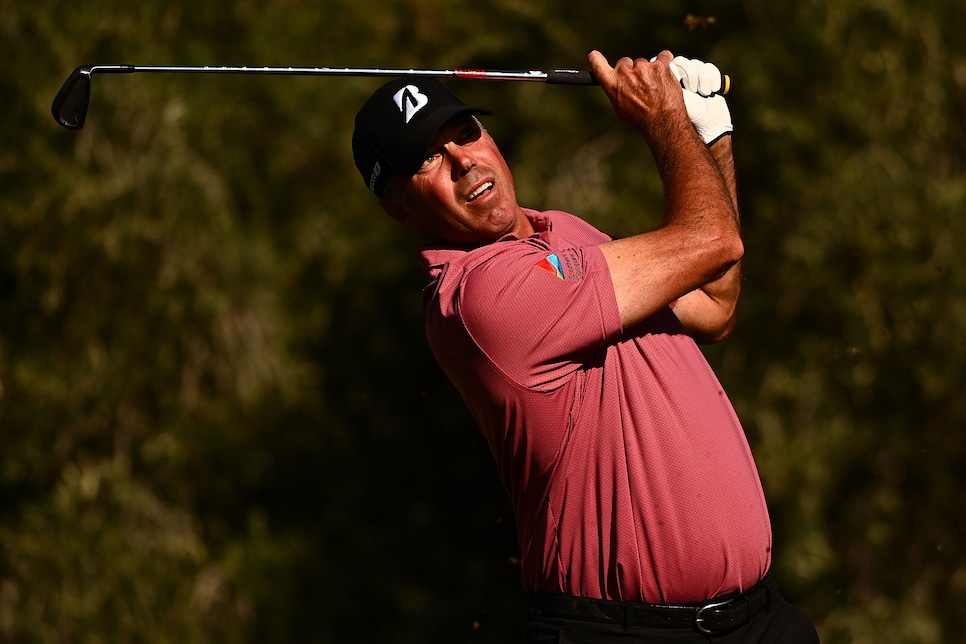 PLAYA DEL CARMEN, Mexico — Matt Kuchar has been a model of consistency over the past decade-plus. Perhaps no one in modern golf has squeezed more achievement out of their natural gifts than the shorter-hitting 43-year-old, who has plodded his way around golf courses to the tune of nearly $53 million in career earnings. He's 10th all-time in that department.
And yet, even he took the bait. The bait refers to Bryson DeChambeau's seismic speed chase, which has reverberated throughout the PGA Tour over the past two years. Rory McIlroy has tried it. So has Dylan Frittelli. But Matt Kuchar? The man known for his metronomic tempo and playing within himself? Surely he could resist the allure of 180 ball speed.
"The COVID break, I figured this was my chance to pick up some speed," Kuchar said after a three-under 68 to open the World Wide Technology Championship at Mayakoba. "Did some stuff trying to do that and probably wasn't the right move. Tried some version of the Bryson route. I spent some of those months seeing if I could do it. Looking back, it probably was the thing where if I had to point a finger at one thing, that's where I went down the wrong path."
Kuchar worked with a variety of speed-increasing tools: speed sticks, which are an increasingly common sight on PGA Tour driving ranges (especially among the 40-plus crowd) and force plates, which help a player gain speed by using the ground more effectively.
He did gain a bit of speed, but his scores suffered. Kuchar failed to post a single top-10 in a stroke-play event in 24 tries last season and squeaked into the FedEx Cup Playoffs thanks to a solo third at the WGC-Dell Technologies Match Play. It was his worse year on tour since his slump in the mid-2000s, and he's dropped all the way to No. 99 in the world. Now that he's back to owning his 280-yard drives, he's opened the season with a T-36 at the Fortinet Championship and a T-35 at the Shriners Children's Open—nothing crazy, but surely steps in the right direction. It's safe to say he won't be bringing out those force plates again anytime soon.
"I tell people, golf to me is the hardest but most fun game you can play," Kuchar said. "When you're playing well, you can't wait to keep going. And when you're playing bad, you can't wait to go fix it. And I've been in fix it mode."