Creative Solutions
British Open 2023: The (maybe genius?) reason this pro practices with a putter grip on his driver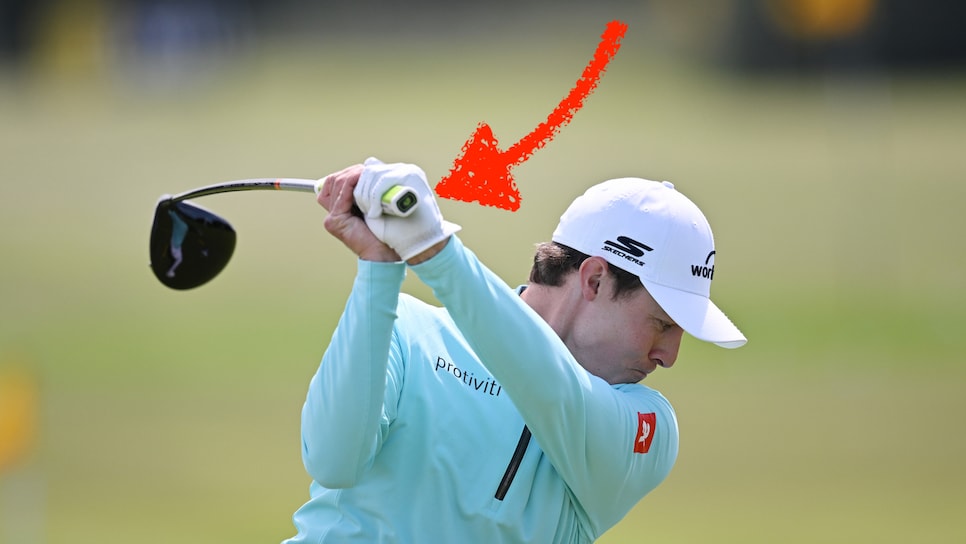 HOYLAKE, England — One of Matt Fitzpatrick's best qualities is how coldly analytical he is about his own game.
Fitzpatrick charts every shot by game, and pours over the data. If something works, he sticks with it relentlessly. If it doesn't, he's ruthless in dropping it. He's not sentimental. He's honest.
"I'm a control freak, OCD, organized," the 2022 U.S. Open champion said on Monday ahead of the Open. "I've not played well in Opens previously, and I wouldn't say I'm in the best form, either, so I've got to be realistic."
It's that realistic pragamatism that makes Fitzpatrick one of the finest problem solvers in the game today.
Coming into the Open this week, Fitzpatrick has a big one to solve in his own game: his driving. He has struggled for accuracy all year. Last year, he was top 50 on tour in driving accuracy, but now ranks 125th.
"I feel like every other aspects of my game is pretty decent. Just can't get the driver going," Fitzpatrick said at the U.S. Open. "I could not drive it worse at the minute."
At Royal Liverpool, Fitzpatrick's cooking up a couple of solutions—one slightly boring, and the other slightly bizarre.
Recently Fitzpatrick says he's noticed a flaw pop up in his swing: His posture got too upright.
Pros think a lot about posture because of the trickle-down effects it can have in the rest of their swing. Fitzpatrick says he was standing up too straight at address, which caused him to rotate wildly and created consistency issues.
"When I'm more upright my hips are spinning out a lot of the time," he says. "With the driver in particular, I'm trying to feel a little bit more over the ball, with the club shaft a bit lower in my hands."
On the Royal Liverpool driving range, Fitzpatrick spent a bit of time hitting drivers with a putter grip on the other end. He gripped the club as he would a normal full swing shot, but the Flat Cat putting grip was in place of a standard round grip. (No, this isn't legal to use on the golf course, by the way. Fitzpatrick uses it on the driving range, so don't get any ideas).
The Flat Cat has two flat sides to help golfers feel where the club face is during their putting stroke.
Or in Fitzpatrick's case, his full swing.
"I put it on the club at a 45 degree angle," he says. "That helps me get my hand right hand more on top of the club and keep the face square."
Every golfer grips the club slightly differently based on their body type. Fitzpatrick has a strong lead hand grip, and a weak right trail grip — where his right hand is more on top of the club. When his right hand starts rotating to his left—into a traditionally more neutral position—he starts hitting hooks, he says.
Placing the putter grip on the club, rotated to his left at a 45 degree angle doesn't leave him that option. It forces him to grip the club the way he wants to.
This week, he'll be hoping it sends his drives the way he wants them to, too.
​​Is it the British Open or the Open Championship? The name of the final men's major of the golf season is a subject of continued discussion. The event's official name, as explained in this op-ed by former R&A chairman Ian Pattinson, is the Open Championship. But since many United States golf fans continue to refer to it as the British Open, and search news around the event accordingly, Golf Digest continues to utilize both names in its coverage.