The Loop
Match your swing to your body like Sergio Garcia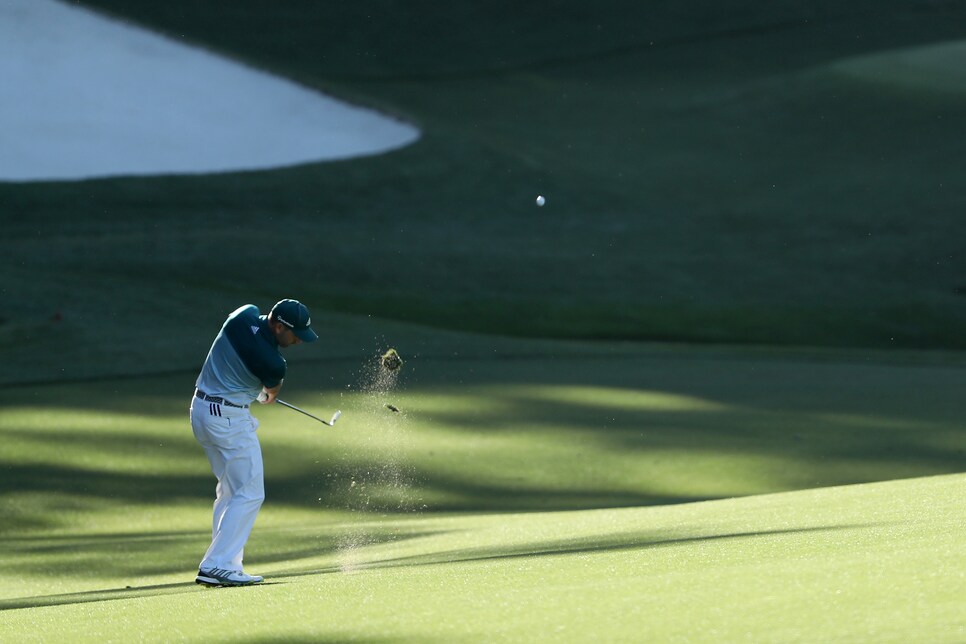 Sergio Garcia and Justin Rose were almost perfectly matched on Sunday at Augusta. They even played 18 in matching style the first time around.
But in the playoff, Garcia busted yet another long, steady fade down the right side of the fairway, while Rose found the trees. Garcia would make birdie to win his first major -- and save himself a trip to No. 10 for a second playoff hole -- and a date with his least favorite tee shot on the course.
"Sergio's swing works so well because it matches his body," says Golf Digest 50 Best Teacher Mike Adams, who is based at Hamilton Farm Golf Club in New Jersey. "He's what I call an 'on-top' golfer. His club goes back steeper because his right hand grip is more on top. His right hand stays on top the whole way and keeps the clubface open as the club swings to the left. Everything he does is designed to fade it."
Had the playoff went to No. 10, Rose would have enjoyed the view a lot more. Rose plays a draw off the tee -- something perfectly suited to the hole's downhill dogleg. Garcia bogeyed that one twice in four tries.
What does this mean for you? Try a simple test. Hold a club in just your right hand, first with an extremely strong grip (where your hand is under the bottom of the handle). Make some half speed swings and notice if the face rapidly closes, stays square or tends to stay open. Do the same exercise with a neutral grip (on the side of the handle) and a weak one (with the hand more on top). The grip that produces the most square, natural-feeling release is going to be the best one for you.
"Once you've found the right one, use that as your right hand grip," says Adams. "It dictates the direction of the hinge. It will dictate what your right elbow does, and what your path does. You don't have to think about it. Each of us has a pattern that fits us best."
Garcia's pattern produces a downward strike on his driver -- and an action that lets him swing as hard as he wants without worrying about hitting a hook. Meanwhile, Justin Thomas uses a completely different pattern to swing up on his driver and launch it right to left. They both work -- provided the players match what they're trying to do with what their swing wants to do.