Amateurs
The vagaries of match play get their vagariest as GB&I jumps to an early Walker Cup lead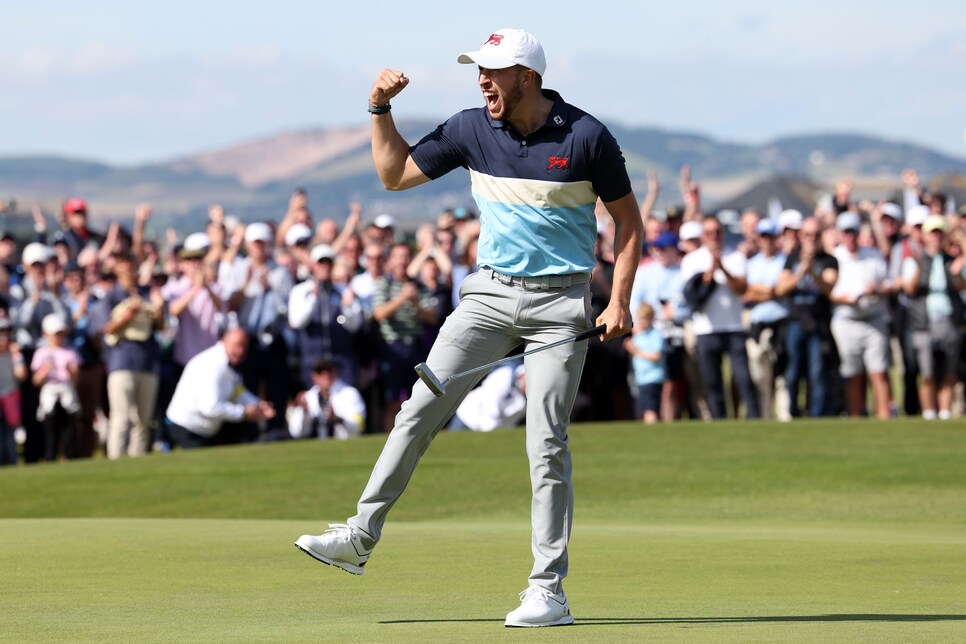 ST. ANDREWS, Scotland — One of the things you hear a lot in golf is just how unpredictable match play can be. Things happen. Things you don't expect. Or do, because long experience tells you that nothing is surprising within the inevitable back-and-forth and cut-and-thrust of head-to-head match-play golf. That's a lot of hyphens. So should we be shocked that the Great Britain & Ireland Walker Cup team is 3-1 ahead of the visitors from the USA after the first day morning foursomes over the Old Course at St Andrews?
What was interesting was the way in which the third and fourth matches were decided after the opening two games were split, both ending in 3-and-2 margins.
With the most famous closing hole in golf playing down the slight breeze from the west the 356-yard par 4 was, in reality, nothing more than a long par 3. All four tee-shots in games three and four finished green-high, all missed slightly to the left and all were handily placed to make routine birdies.
Having watched Irishman Matthew McClean putt well past the pin, David Ford left his effort no more than a yard from the flag. And when John Gough narrowly missed for the GB&I birdie a halved match looked all but certain.
Preston Summerhays, echoing the long ago misfortune of Doug Sanders in the 1970 Open Championship, missed.
Minutes later, a similar scenario ensued. 1-up, the home pair of Alex Maguire and James Ashfield were maybe 12 feet or so from the hole after two shots. Putting from just off the fringe, Nick Dunlap followed Stewart Hagestad's fine drive by lipping out for what would have been a winning eagle. At which point, amidst much air-punching celebration, Maguire holed for the half and the match.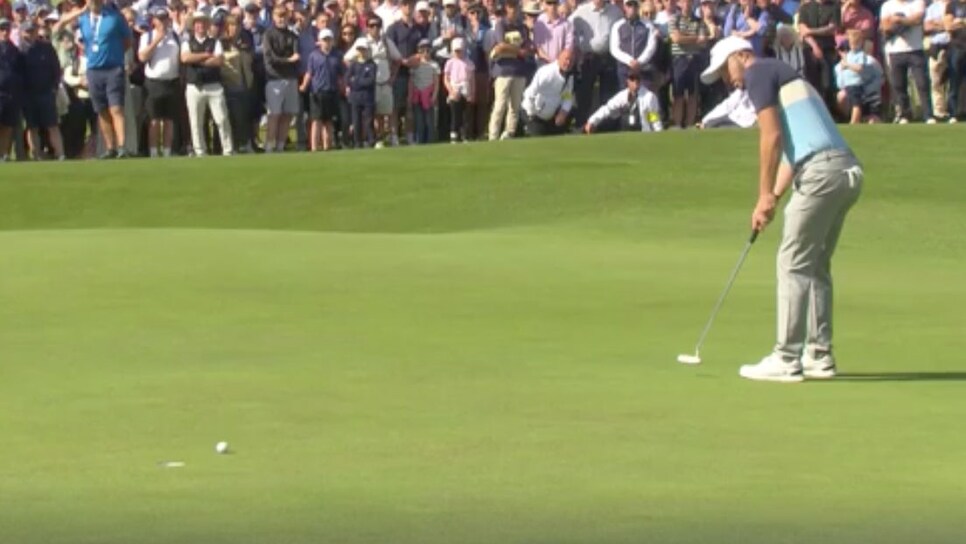 "The Americans got off to a bit of a fast start because there was a lot of red on the board in the first two or three holes," said a clearly relieved home skipper, Stuart Wilson. "But our guys were patient and held in there. To be fair, on any other day it could have quite easily gone the other way in the last two matches. I'm just glad that the favor shone on us."