The Masters holds a fond place in golfer's hearts for many reasons, including the fact it is the much-anticipated first men's major championship of the season. But that is far from the only "first" in the tournament's rich history. As it is played at the same venue each year, there is an opportunity to evaluate moments that are great, quirky or simply important.
With that in mind we take a look at 15 Masters "firsts" that can serve as a "did you know" conversation starter in any Masters discussion.
The man who can claim the honor of striking the first shot hit in the Augusta National Invitation Tournament (its name prior to the Masters) is not Bobby Jones, Walter Hagen or eventual winner Horton Smith. Rather it's a little-known pro from Indiana named Ralph Stonehouse, whose most prominent achievement at the time had been winning the 1934 Miami Open. Stonehouse finished T-16 in his first of two appearances in the tournament, but his name is forever part of the tournament's lore.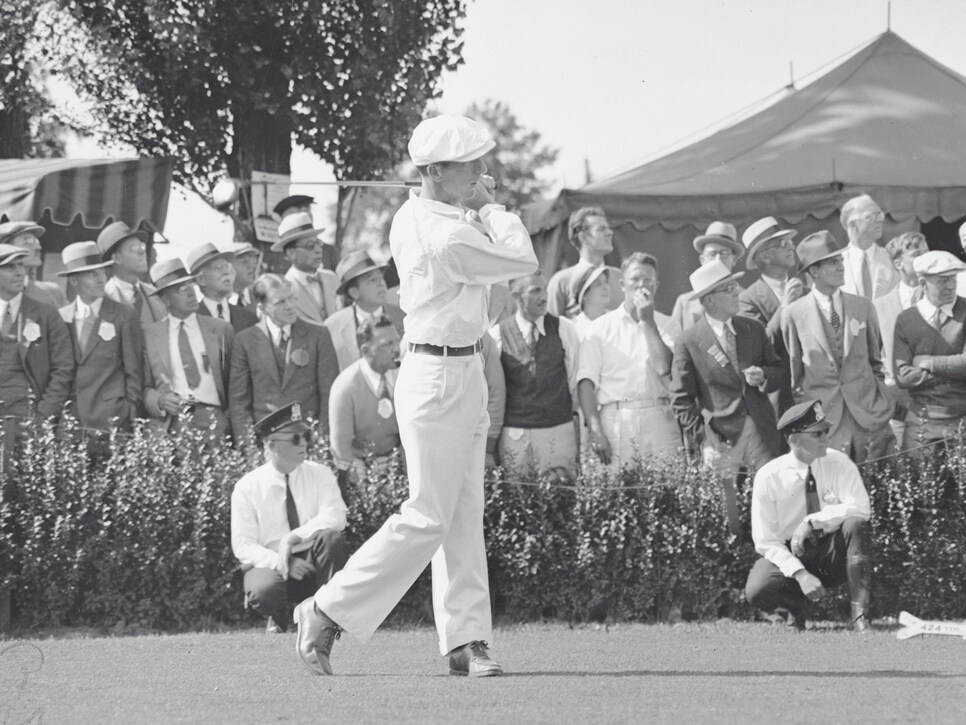 There have been 34 holes-in-one made during the Masters, but the first to jar their tee shot on a par 3 was Ross Somerville. The 1932 U.S. Amateur champion used a mashie niblick to make an ace on the then-145-yard seventh hole (now 16th) in 1934, the first year of the tournament.
First champion to win and never have another Masters top 10 before or after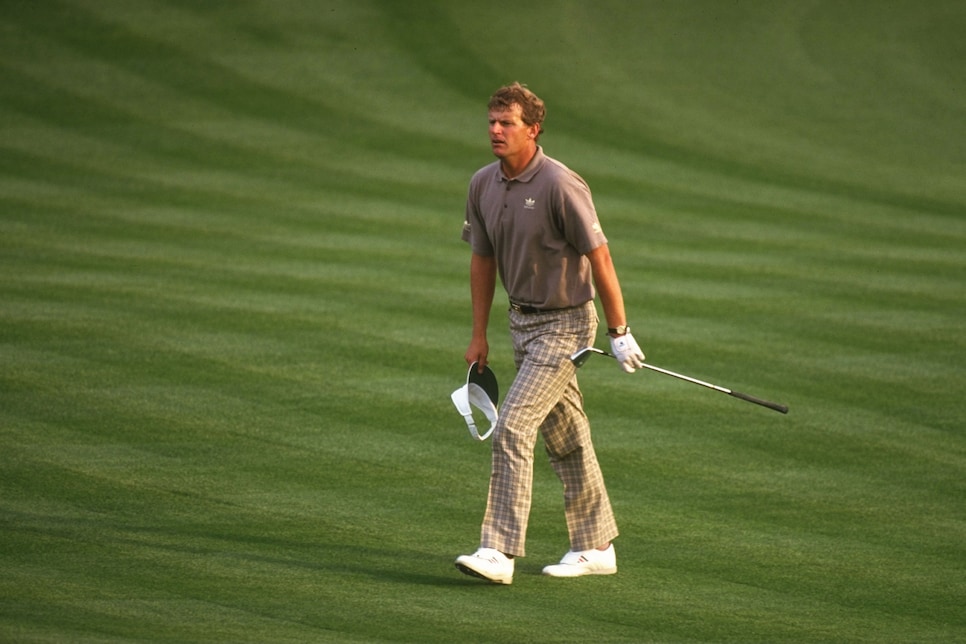 Sandy Lyle, 65, is making his farewell at Augusta National this year. When the Scotsman won the Masters in 1988, he was one of the top players in the world. Yet that victory has proven to be his lone top-10 finish at Augusta in 41 appearances.
First player to make 18 pars in one round
Known for his consistency, Gene "The Machine" Littler upheld his reputation during the first round in 1959 when he parred every hole. The accomplishment has been matched on seven other occasions, including by Littler again in 1973.
First player to make eagles on consecutive holes
Dan Pohl electrified patrons and got himself back in the tournament with back-to-back eagles on Nos. 13 and 14 in 1982's third round. Pohl eventually lost a playoff to Craig Stadler for the title. Others to do it since are Dustin Johnson (2009) and Phil Mickelson (2010) also on 13 and 14, as well as Webb Simpson (2018) on Nos. 7 and 8.
First teenager to make the cut
Although Tommy Jacobs played four rounds as a 17-year-old in 1952, there was no cut that year. It wasn't until 1967 when then amateur Bobby Cole, at 18 years, 11 months survived the 36-hole cut and made his little bit of Masters history. The South African would finish T-44.
First left-hander in the Masters
While three different lefties have won the Masters six times in the last 20 years, it was 22 years after the tournament's inception that patrons even saw a portsider at Augusta National. In 1956, lefthander Gene Ferrell made the field. Strangely enough, in that first appearance he wound up being disqualified during the opening round.
First player to win with a birdie on final putt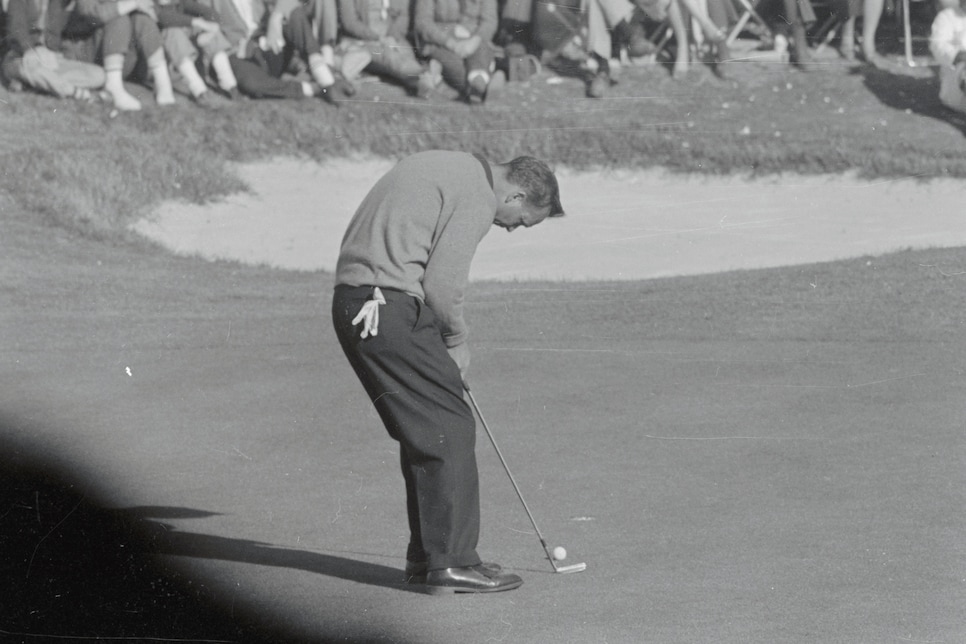 Four champions have enjoyed the electrifying moment of a walk-off birdie on the 72nd hole of the Masters. The first to do so was Arnold Palmer in 1960. Since then, Palmer has been joined by Sandy Lyle (1988), Mark O'Meara (1998) and Phil Mickelson (2004).
First player to shoot in the 60s in all four rounds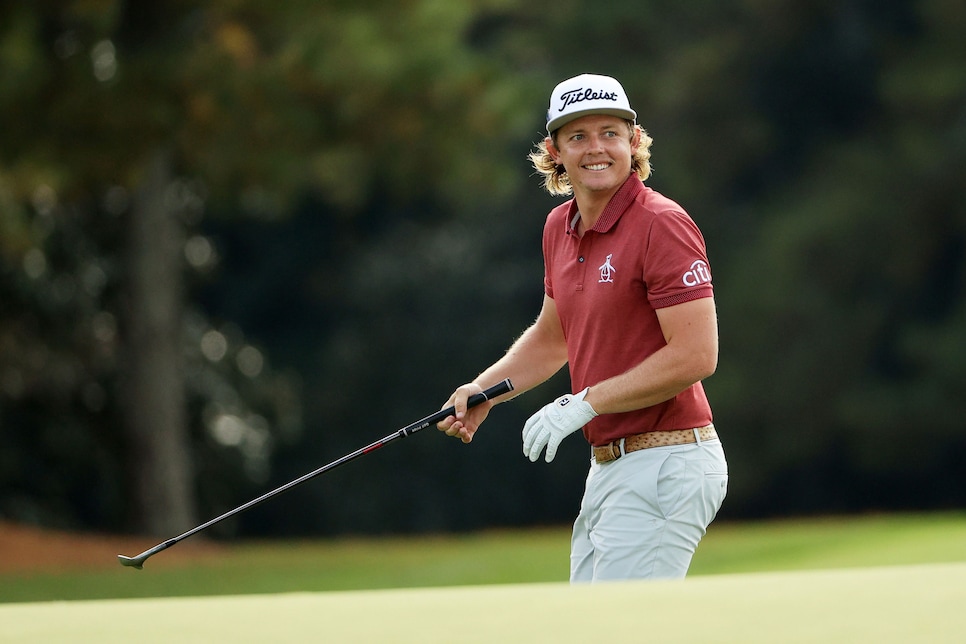 All told, more than 6,600 golfers have teed it up in the Masters and more than 4,200 played all four rounds of the tournament. Not one of them, however, had shot four rounds in the 60s in one Masters until Cameron Smith did it in the November Masters of 2020—and he didn't even win the tournament (Dustin Johnson did). Smith, however, did something Johnson could not, his rounds of 67-68-69-69 marking a singular achievement in Masters history.
First round in less than two hours
Major championship play can sometimes be painfully slow, but not for Gene Sarazen and George Fazio during the final round of the 1947 Masters. The first twosome to tee off that day, the duo made their way around the course in a speedy one hour, 57 minutes. Sarazen shot 70 while Fazio carded 76.
First Masters champion to wear glasses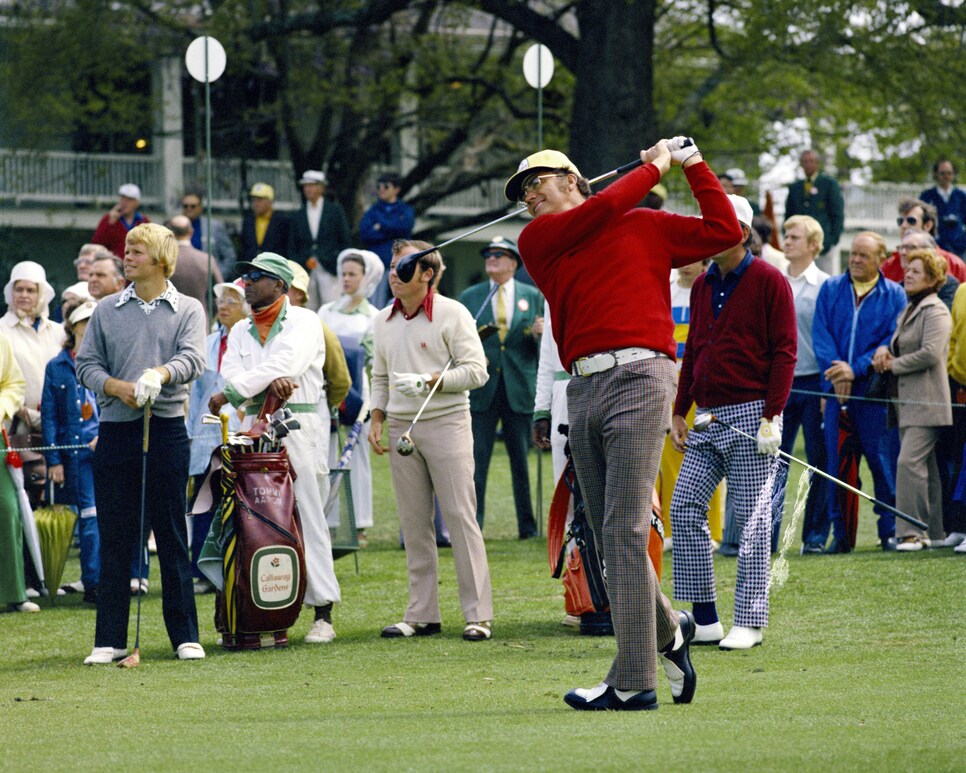 Tommy Aaron made a spectacle of himself in 1973, becoming the first to win with spectacles on.
Everyday golfers could sympathize with the opening-round 90 carded by Frank Souchak in difficult conditions during the first round of the 1954 Masters.
First champion to have missed the cut the prior year
Bob Goalby had a miserable Masters in 1967, shooting matching 78s to end his tournament early. That memory was erased, however, when Goalby came back the following year to win the Masters for his lone major championship.
First two-time Masters champion to win each time with bogeys on the 72nd hole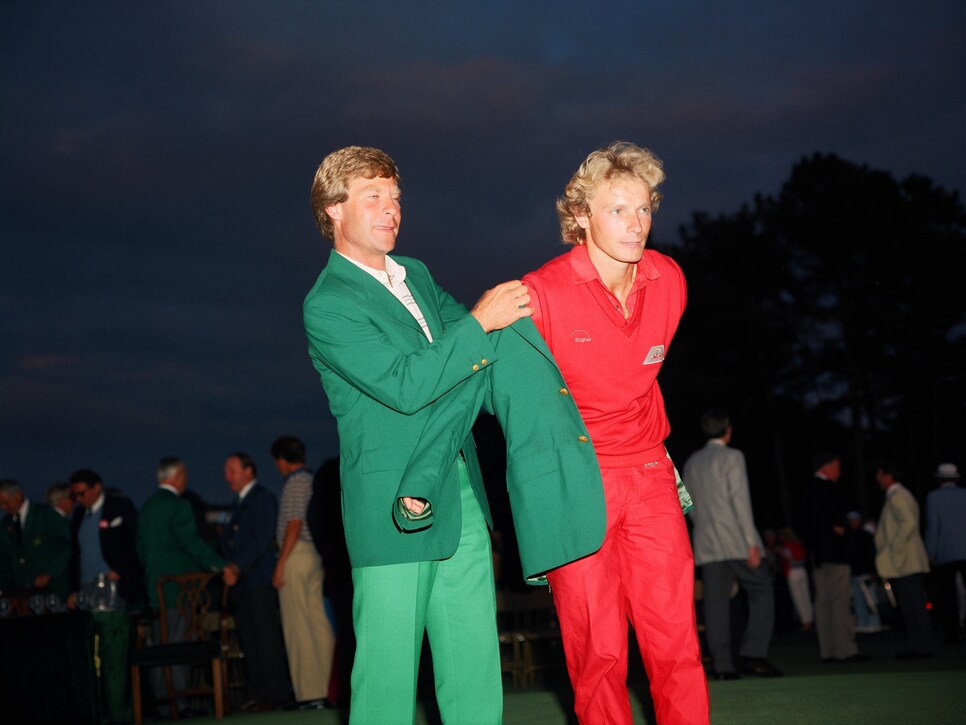 There are few better feelings for a Masters participant than having more than a one-stroke lead coming to the final hole. Bernhard Langer used such a cushion twice. In bogeying the 72nd hole during his wins in 1985 and 1993 he became the first champion to bogey the final hole twice while winning.
First non-Augusta National caddie to loop for a winner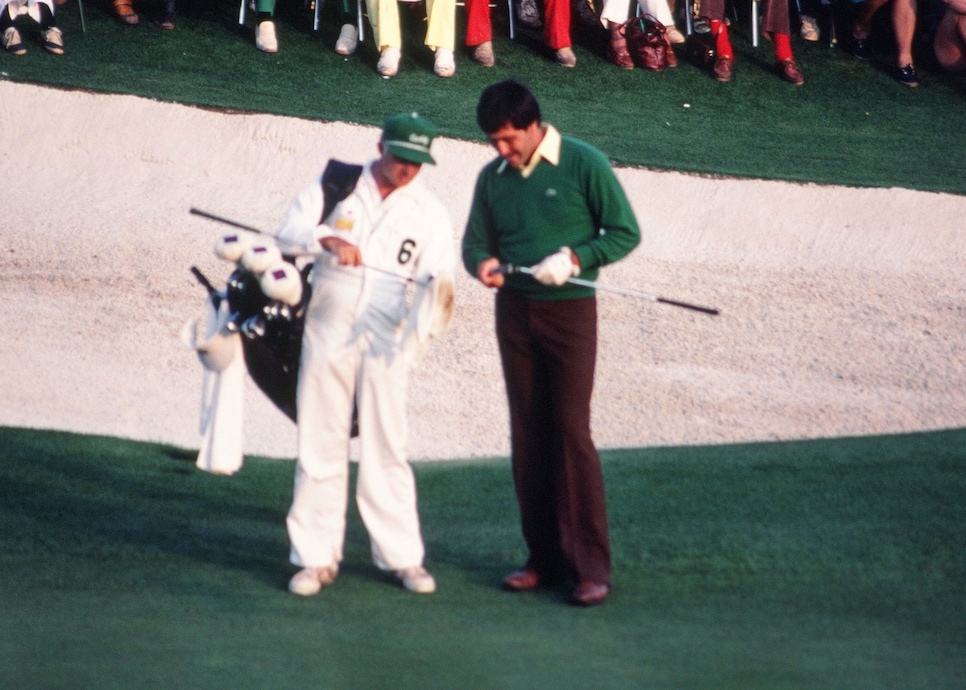 Until 1983, players were required to use club caddies during the tournament. That year, Nick DePaul carried for Seve Ballesteros as the Spaniard claimed his second green jackets. DePaul also was on the bag for Ballesteros during his 1984 Open Championship win at St. Andrews.
MORE GOLF DIGEST MASTERS PREVIEW STORIES