Well Played
Masters 2023: Jon Rahm channeled this classic Seve Ballesteros quote after four-putting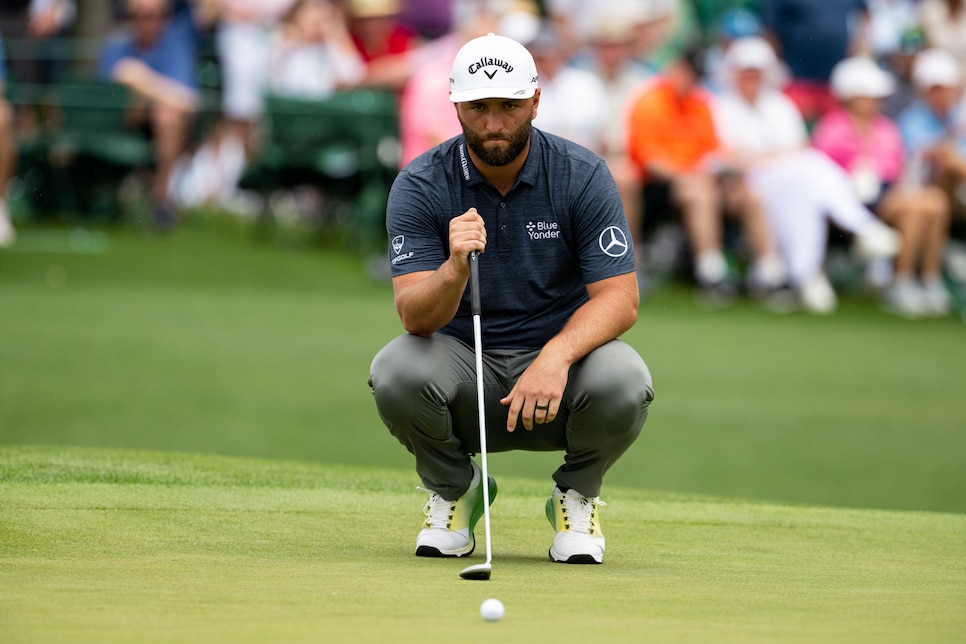 AUGUSTA, Ga. — Jon Rahm spotted the field two shots with an opening double bogey, then blitzed Augusta National like everyone expected from the pre-tournament favorite. Or, rather, one of the pre-tournament favorites.
"I'm the favorite?" Rahm said with a smile when asked about his sportsbook status. I thought I was third on the odds yesterday."
If that was the answer of someone with a chip on his shoulder, well, pulling the disrespect card worked. As did channeling a classic quote from his hero Seve Ballesteros.
Rahm is the clear betting favorite now after firing an opening round 65 that has him tied with Brooks Koepka and Viktor Hovland. But he may not have been in this position if not for his ability to shake off that disastrous start, which included a four-putt on the first hole.
"If you're going to make a double or four-putt or anything, it might as well be the first hole, 71 holes to make it up," Rahm said. "After that, it was more, I was focused on the fact that all the strokes were good."
It called to mind a famous four-putt by Ballesteros on the 16th hole. Well, a four-putt more famous because of Seve's response when asked what happened.
"I miss the putt. I miss the putt. I miss the putt. I make," Ballesteros deadpanned. It's a phrase that has caused many laughs through the years—and helped keep the sometimes volatile Rahm from letting his round get away.
"Then I remembered Seve's quote, I think it was here at the Masters, right, when he four-putted," Rahm said. "I just kept thinking to myself, 'Well, I miss, I miss, I miss, I make.' Move on to the next. I carried a little bit of that negative energy into the tee shot on 2, hit it about ten yards further than I usually do and moved on with my day."
Good stuff, Jon. By the way, Rahm hit all 14 fairways and 17 of 18 greens, but if he happens to start hitting it crooked on Friday, here's another Seve quote he can draw inspiration from:
"They say I get into too many bunkers," the two-time Masters champ said. "But is no problem. I am the best bunker player."
We know Rahm thinks he's the best player. And for good reason. Three more days like this and there will be no debate.