Happy Patrons
Masters 2022: Overheard in the gallery at Augusta National on Thursday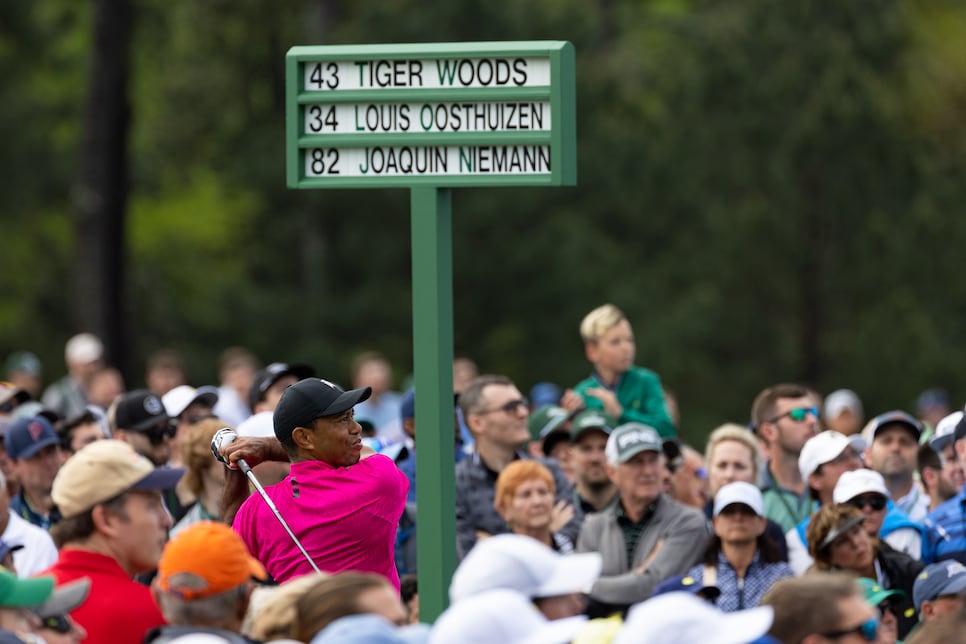 AUGUSTA, Ga. — For the first time in three years, the galleries are back in full force at the Masters, and the patrons have a lot of things to say. A lot of, um, interesting things. I took a stroll around Augusta National on Thursday and jotted down some of the best things I heard. Hopefully, you enjoy them as much as I did.
"Oh, look! There's Rae's Creek!" Except it wasn't Rae's Creek, because Rae's Creek doesn't go in front of No. 15. In fact, it wasn't even a creek. It's a pond.
"Now what hole is that?" Um, that would be No. 12. Possibly the most famous golf hole on the planet.
"That's where Louis Oosthuizen made a 2 . . ." Correct! "The year Tiger won." Nope!
"Does Vijay Singh still play golf?" Dare you to ask that to Vijay's face.
"Everything is so green! The greenskeeper job here must be the most-coveted job in the industry." Yeah, and the most pressure-packed job. Oh, and Augusta National was hiring earlier this year . . .
"You're down big so I'll give you 2-to-1 on this next putt." Old-school live betting! You love to see it.
"Spieth is working on some weird stuff with his swing." OK, so this could have been said pretty much any year.
"OOOOOO he's so dialed!" I was sure this was co-worker Dan Rapaport, but it was someone else who sounded just like him (accurately) describing Dustin Johnson.
"GO DAWGS!" A dagger at University of Florida alum Billy Horschel as he teed off on 12, followed immediately by an even louder "GO GATORS!" retort. That rivalry runs deep.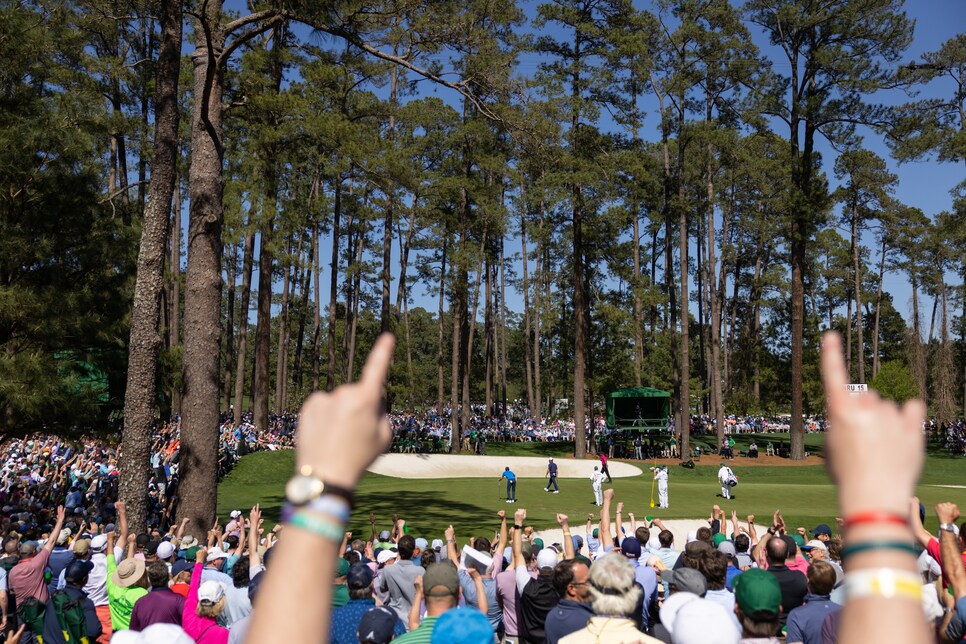 "EeeuuuEEEuuuuuuuuEEEEEEuuuuuuu." Not surprisingly, that guy was holding a large stack of beer cups.
"There's a Kansas fan. He must be happy." Yeah, his team just won the national title and he's at Augusta National on a beautiful day. I'd say that's a pretty safe assumption.
"My ball can't just stop like that," after Jon Rahm hit a slick pitch. Don't feel bad, 99.999 percent of golfers out there are in the same boat.
"There's so much grain on that green because of Rae's Creek." Settle down, Johnny Miller.
"It might get better than this," dude to his buddy while taking in the action on No. 12, "but it doesn't need to." Amen to that, my man. Amen.