Stacking Paper
Masters 2022: Jordan Spieth earns a staggering amount of money per shot at Augusta National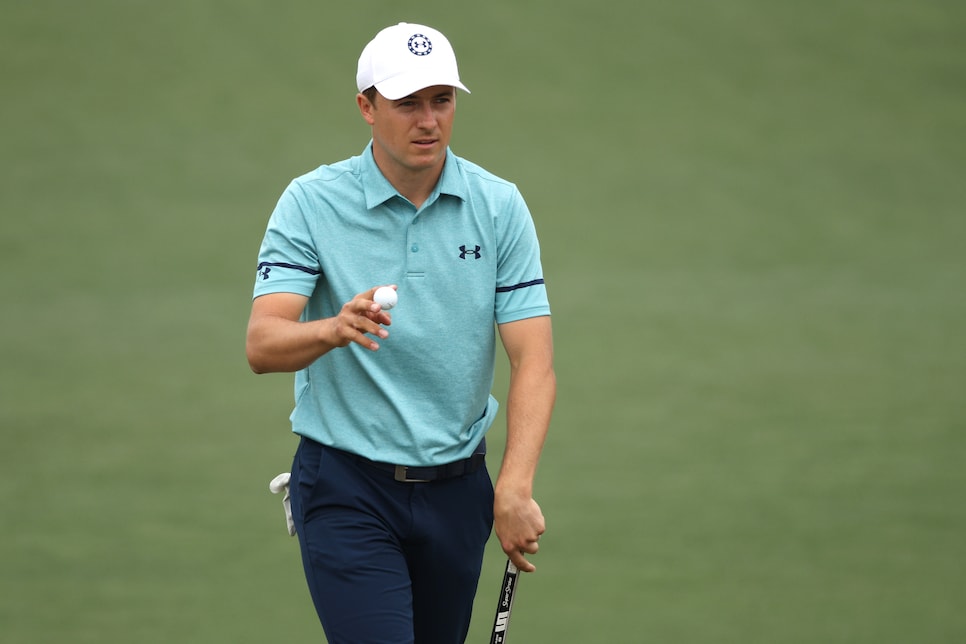 Some things go without saying. Jordan Spieth being really, really good at Augusta National is one of those things.
That said, it's still impressive to see just how good Spieth has been in the Masters when it's broken down by earnings. The folks over at Pickswise, a site that gives out free picks and betting insights, had a look at which players have made the most at the iconic venue since 2012, even breaking it down by shot-to-earnings ratio.
In the least surprising news ever, Spieth leads the way despite not playing in the event in 2012 or 2013, making $5,210,128 in eight appearances. Dustin Johnson, who missed the 2012 and 2017 Masters Tournaments, ranks second in total earnings since 2012 with $4,128,600.
The more impressive statistic, though, is how much Spieth earns per shot at Augusta - $2,311.50, the most for anyone since 2012 in the Pickswise study that has more than two appearances in the event. Will Zalatoris leads the way with $4,451.61 per shot, but that's just from his lone Masters start a season ago, when he finished in solo second. Sungjae-Im, who has a T-2 and a missed cut in two Masters starts, earns $2,376.74 per shot.
Johnson, again, ranks second to Spieth in this category, making just over $2,000 per shot. Tiger Woods, who missed the Masters in 2014, 2016, 2017 and 2021, has still made $2,723,263 in the event since 2012, giving him $1,592.55 per shot.
Excluding Zalatoris and Im, Xander Schauffele is the only non-winner to appear in the top 10 of this ranking, earning $1,731,637 in just four appearances since 2012, giving him $1,527.02 per shot. He'll no doubt be a popular pick to win the 2022 edition, and should that happen he'll literally be giving Spieth a run for his money as top earnings dog at ANGC.