Grinders
Masters 2021: Xander Schauffele deserves a medal for playing well despite being stuck with two beaming new dads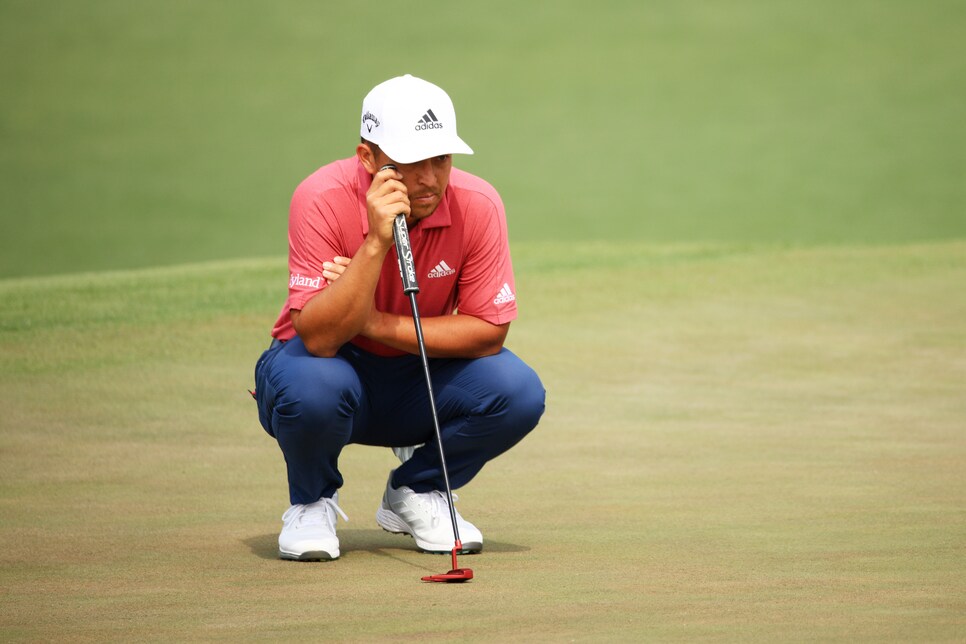 AUGUSTA, Ga. — Scoring conditions were tough at the 2021 Masters on Thursday as a combination of firm greens and pesky wind wreaked havoc with even the world's best players. But Xander Schauffele also had to deal with another obstacle: A pair of new dads.
Schauffele is grouped with Rory McIlroy and Jon Rahm these first two rounds at Augusta National and if you follow golf, you have been made well aware that these two stars are also fathers now. And if you are aware of how annoying new dads can be (I was guilty of it myself), you know just how tough they can be to listen to for even five minutes. But five hours? When you're not a dad yourself? Absolutely brutal.
Despite that unfavorable pairing, though, Schauffele managed to shoot even par. Downright heroic stuff. He bettered McIlroy, who became a dad last summer, by four shots, and matched Rahm, whose first child arrived less than a week ago.
"Yeah, everyone is congratulating him, obviously," Schauffele said with a laugh when asked about having to listen to baby talk for five straight hours. "I said congrats to both of them when they had their children or kid, and I think everyone is talking to them. I try to stay away from it."
Smart man. He'd also be wise if he listens to McIlroy's suggestion.
"Rory told me to enjoy my time while I don't have a kid," the 27-year-old bachelor added. "So I'm going to take his advice on that."
In other words, Xander, live, damn it. Live!