Television
Jim Nantz tells a great story about the day he first uttered this famous Masters catchphrase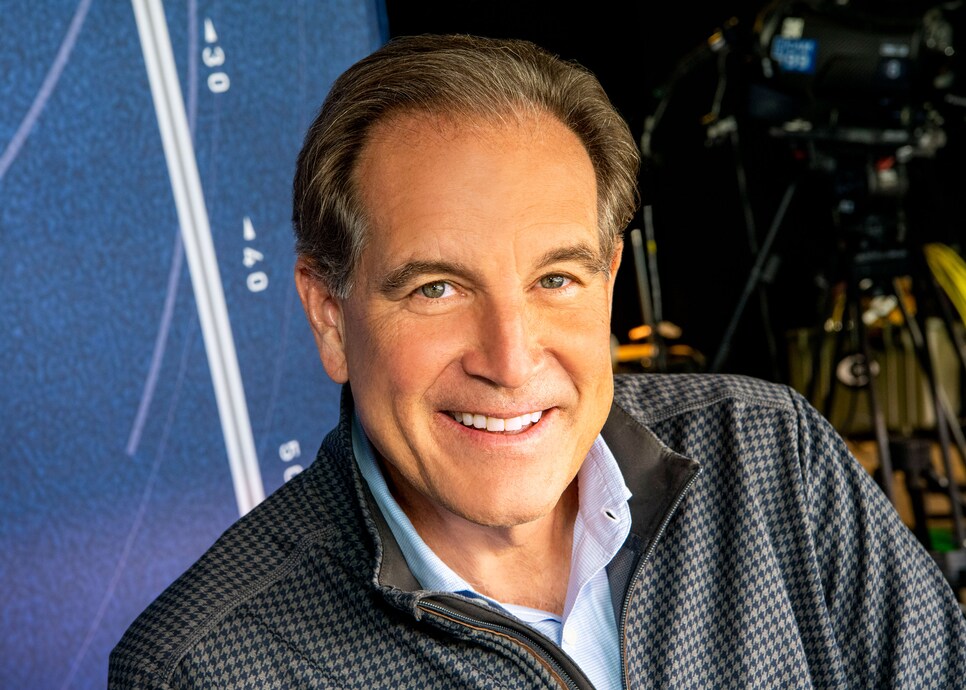 John Paul Filo/CBS Sports
A tradition unlike any other became a traditional line for CBS' Jim Nantz before he even covered his first Masters Tournament for the network in 1986.
It was born on the occasion of Nantz's first visit to Augusta National Golf Club in early March that year—and that was an occasion to remember for several reasons. Talk about your introductions to perhaps the most famous golf course in the world. The day was as surreal as it was special.
As Nantz recalled during a conference call on Wednesday ahead of next week's 85th Masters, the young broadcaster was summoned to Augusta, Ga., by legendary golf producer Frank Chirkinian to shoot Masters promotional clips that would air during the network's coverage of the NCAA basketball tournament. The assignment also was a way of familiarizing the very persnickety golf viewership with the young, deep-voiced, golf-savvy announcer, who joined CBS Sports the previous year.
"[Chirkinian] felt like maybe it would be a good idea to introduce me to the golf audience a little bit, even though they were watching the NCAA tournament, that maybe this kid's going to be a part of the Masters broadcast, since I'd only at that point, been to two tournaments—Pebble and Doral," said Nantz, who wasn't far removed from his college days at the University of Houston, where he briefly was golf teammates with future Masters winner Fred Couples.
Nantz, 26 at the time, arrived punctually. And he was in awe, he said. Soon he was in shock. The camera crew missed its connection into Atlanta. "Suddenly there was some chaos," said Nantz, who found out it was going to work in his favor.
"Frank said, 'Well, kid, I guess you're just going to have to go play until they get here,' " Nantz recalled. "I'm in a shirt and tie, and I've got no clubs or anything. He goes, 'Don't worry about that. I'll take care of that kind of detail. Just sit back and shut up and get ready. You're going to be playing here in a few minutes.'"
Chirkinian quickly found Nantz a spot in a group that had an opening, and he bought Nantz a pair of golf shoes and found him a set of clubs. "Ten minutes after getting there, I'm on the first tee at Augusta, all the while I'm kind of looking over my shoulder, waiting for this crew to show up," Nantz said
The dream round ended, of all places, in the midst of Amen Corner. Nantz had just hit his tee shot at the par-5 13th when he spied Chirkinian approaching in a golf cart. Nantz was playing well, just three over par, and had put his drive in the fairway.
"Seeing it for the first time, I wanted to keep playing. [Frank] said, 'You'll have another opportunity. Let's go.' So that was it. And that was actually the first time, that day, I ever uttered the phrase 'A tradition unlike any other' for those promos."
CBS is broadcasting the tournament for the 66th year in a row.