News
Masters 2020: Jon Rahm hilariously (perhaps inadvertently) burns Bryson DeChambeau with two simple words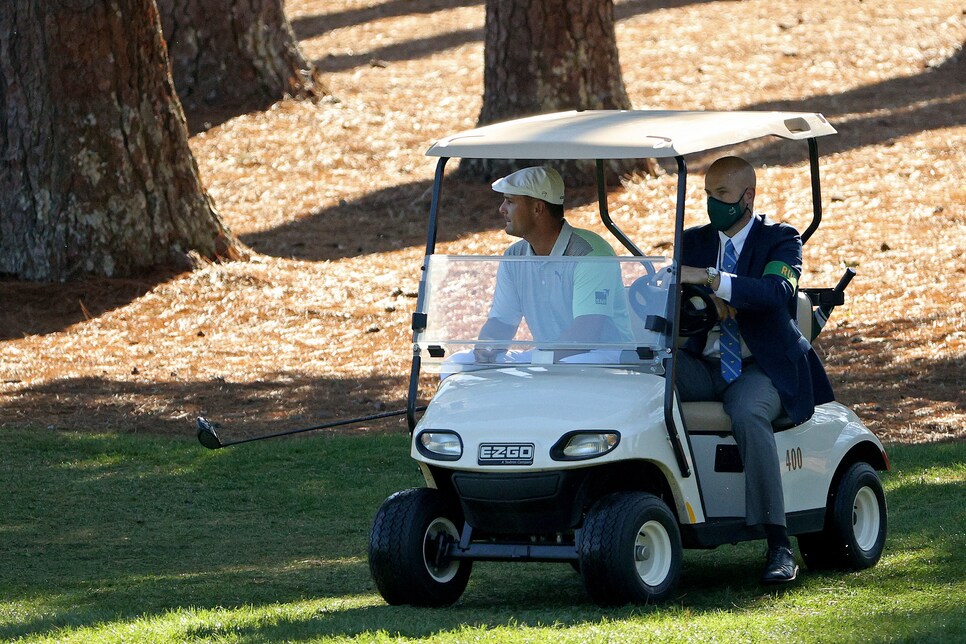 AUGUSTA, Ga.—Jon Rahm was reverential to Bryson DeChambeau on Thursday at the Masters, calling a handful of Bryson bombs a "reality check." On Friday evening Rahm hilariously, perhaps inadvertently, traveled to the other side of the commentary spectrum.
For those who missed Round 2 action from Augusta National, it was a rough one for DeChambeau. The tournament favorite is fighting the cut after making four bogeys and a triple, the latter coming off a lost ball at the par-3 third. After play was suspended Rahm, who is one back of the leaders with six holes remaining in his second round, was asked about DeChambeau's trials at the third. Rahm's response perfectly encapsulated Bryson's struggles, not just at the third in his 30 holes thus far:
Q: Were you involved in the search for Bryson's ball at all?
My word. Someone check if DeChambeau has withdrawn with first-degree burns.
For the record, once it was clarified the question pertained to the third, Rahm expanded his answer.
"On three, yeah, we were involved in the search," Rahm said. "I know they found it afterwards, but we must have been close. I mean, when you have Bryson hitting it as hard as he hits it, it's kind of hooking with not much spin into a soft area, that ball was—we were all confident it was pretty buried and it was going to be hard to find.
"It's unfortunate that the rules of golf don't let you kind of figure out it's somewhere there and keep playing, and he had to re‑tee, and I know that affected him a little bit because he didn't play his best golf after that. But he's a fighter and he's showing it. It was just unfortunate."
Rahm and DeChambeau will resume play on the 13th hole Saturday morning.