News
Masters 2020: Cameron Smith just made two of the most absurd birdies you'll ever see at Augusta National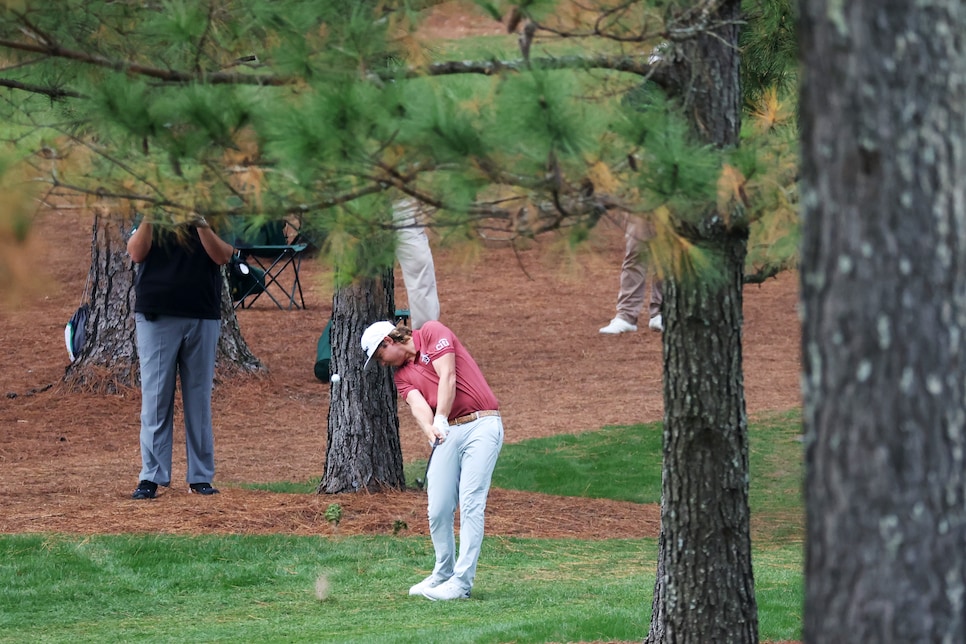 Of the trio who began the day at 12 under, four back of Dustin Johnson, Australia's Cameron Smith was the only one to have any real Masters experience. Abraham Ancer and Sungjae Im had yet to play in the event prior to this week, while Smith is making his fourth start, the biggest highlight coming in the form of a T-5 in 2018.
That experience has paid off so far for the 27-year-old. Smith got off to a fast start, making back-to-back birdies at the second and third holes to reach 14 under. After a little slip-up at the fifth, where he made bogey, he made par on six and the missed his drive way right at the par-4 seventh. Another bogey or worse appeared imminent, as he had a number of trees in between his ball and the green.
Smith could have punched out and played for par, but he got extremely aggressive instead. The Aussie flew a wedge over everything, landing it just on the front of the green and getting it within 20 feet. "I'm not sure of any options of a bail out, to be honest," said Nick Faldo prior to Smith's shot. Whoops:
As you can see, he went on to make the putt for what has to be the most absurd birdie of the week. Well, that was until the par-4 ninth hole, where he may have just made an even more incredible birdie to get to 15 under:
Just silly stuff from Smith, who is making a serious run. Now, the second nine awaits.
After turning in three-under 33, Smith is in prime position to make Masters history. If he breaks 70, he'd become the first player to shoot all four rounds in the 60s. Incredibly, it might not be enough to catch Dustin Johnson.