News
Masters 2018: Tiger Woods is clamming up with other players during practice rounds … and that's a bad sign for them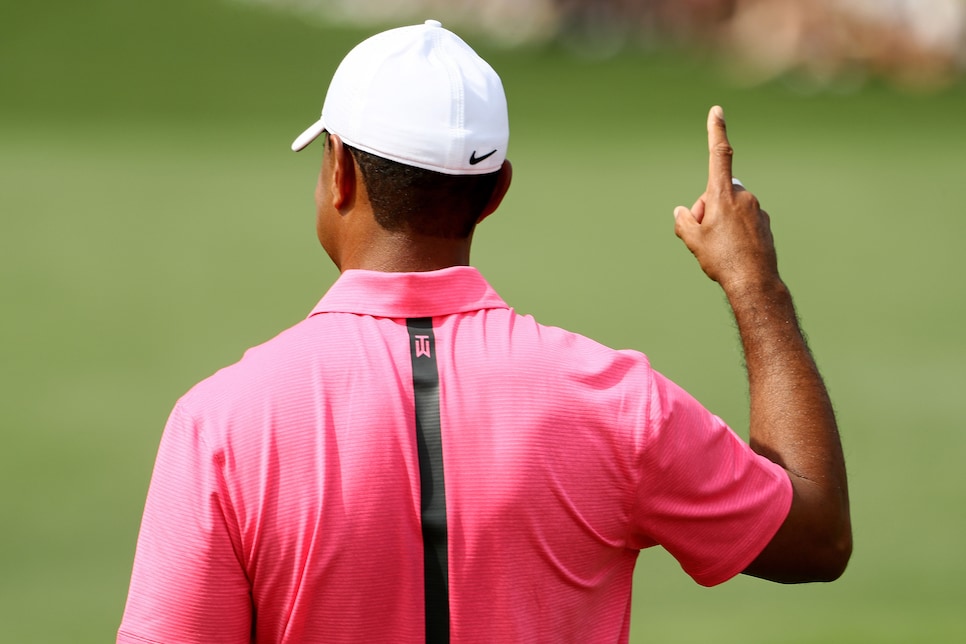 Jamie Squire/Getty Images
AUGUSTA, Ga. — For several years while unable to compete, Tiger Woods had transitioned from the role of solitary world beater to something else altogether. Kindly uncle. Sage mentor. You pick the cliche. The point is, at a time when Woods didn't have a lot to give on the golf course, he sought to offer up what he could to the game's core of able-bodied stars.
Woods drove the cart as a vice captain at team events. He engaged in putting matches with Rickie Fowler and Justin Thomas when they dropped by the house. And when the opportunities arose, Woods sought to enlighten the younger generation on how he thought the game.
"I'm just a person that they could bounce ideas off of—what did I used to do and how do I feel these things, what do I do in certain situations, certain shots," Woods said in February. "And they would pick my brain."
"It's just really cool," Thomas said after his win in the PGA Championship in August. "[Woods] has taken an unbelievable role with some of us young guys and wanting to help us if he can."
Fast forward to Monday at Augusta National and Thomas again sought Woods' counsel during a practice round together at Augusta National. He watched where Woods dropped balls around the green to practice chip shots, studied the lines Woods took off the tee. The difference this time is Woods didn't have nearly as much to say.
"I think that Tiger's probably going to be a little harder to get stuff out of than when he was hurt and I was just asking questions," Thomas said.
Woods' emergence as a more approachable figure at age 42 was not just temporary byproduct of injury. He's more engaging with the crowd, and with the media. On Tuesday, Woods even talked at length about his evolving relationship with Phil Mickelson, a player he once could barely tolerate. But he's also a player looking to find his way back to the form that won 79 times on the PGA Tour, including 14 majors. And if that means placing an arm's length between himself and the competition, he seems prepared to do it.
"It's flattering, it's nice," Woods said of the mentoring role he's taken with young players. "But I still want to compete and I want to beat these guys."