News
Masters 2018: Tiger Woods' final Masters tune-up includes round with firefighter Matt Parziale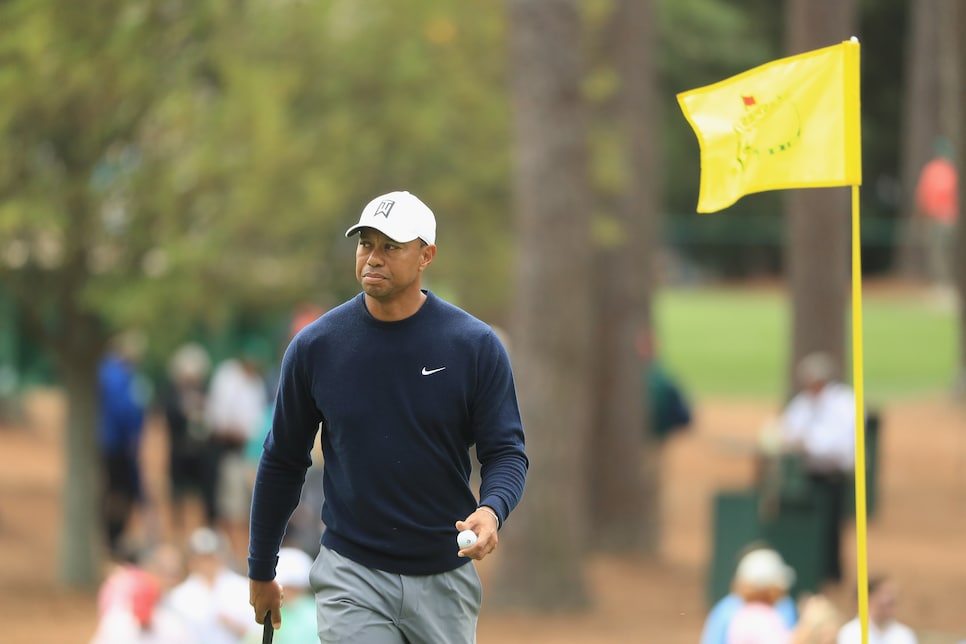 AUGUSTA, Ga.—Even in choice of practice partners, Tiger Woods has a flair for the theatric. On Monday Woods toured Augusta National with reigning Player of the Year Justin Thomas. Tuesday, an alliance with former adversary Phil Mickelson. And in his final tune-up for the 2018 Masters, Tiger walked the grounds with Matt Parziale, who's become something of a folk hero in the tournament's buildup.
The duo set off with Fred Couples (who's accompanied Woods all three practice rounds) in the afternoon on Wednesday. Parziale, a former mini-tour player turned firefighter who captured the U.S. Mid-Am, said earlier in the week that Woods had reached out after his October victory.
"He sent me a letter," Parziale said. "And that was incredible to receive, just because I had I grew up watching him. I played competitive golf because I was able to watch him growing up."
The two were seen conversing throughout their front-nine excursion. Following the round, Woods had nothing but praise for Parziale and his game.
"Matt played great today and we really had a lot of fun. He's a terrific kid and we had a really good time," Woods said. "I had a nice time with his dad, too. He told some great stories about the fire department and things that he's done."
The 14-time major winner also complimented Parziale for his service and sacrifice. "The fact that Matt puts his life on the line every day for others, and then does this is amazing," Woods said.
As for Woods, the 42-year-old continues to look agile and spry in preparation. Making his first Masters start since 2015, Tiger is scheduled to tee off at 10:42 a.m on Thursday with Tommy Fleetwood and Marc Leishman.