News
Masters 2018: Tiger Woods assures Patrick Reed he's already locked up 2019 Presidents Cup bid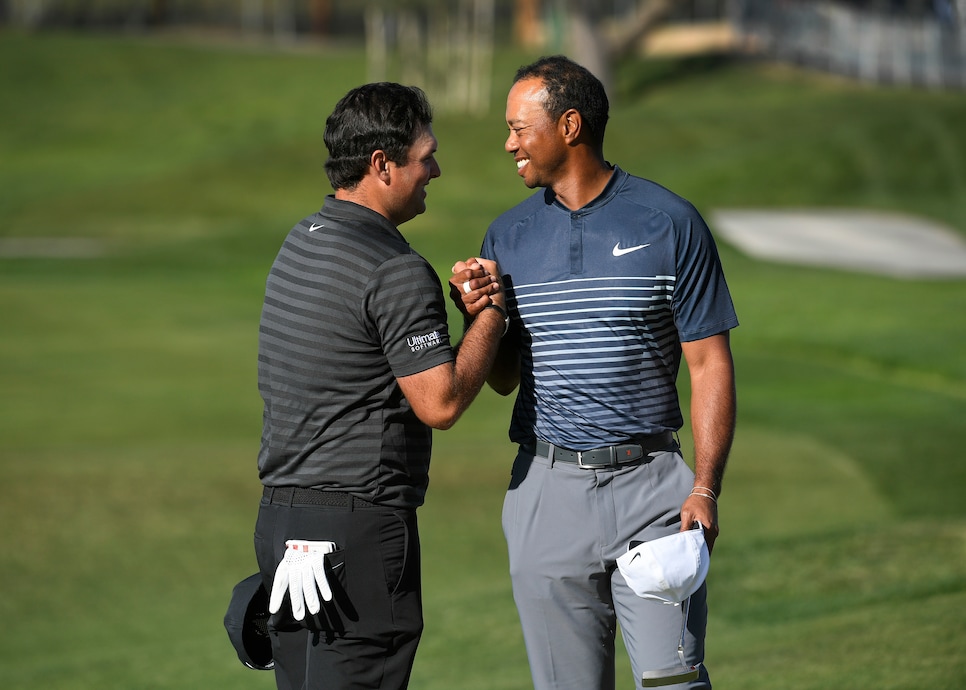 AUGUSTA, Ga.—Patrick Reed won the Masters on Sunday. Winning the tournament, or any major for that matter, bestows its share of riches, opportunities, and fame. All pale in comparison, however, to earning some love from the G.O.A.T.
Following Reed's victory at Augusta National on Sunday night, Tiger Woods had another honor in store for the 27-year-old: a spot on the American Presidents Cup team.
Woods, who made his first appearance at the Masters since 2015 this week, was recently named captain of the American squad. Reed (as player) and Woods (assistant) were together at the 2016 Ryder Cup and 2017 Presidents Cup, events that ended in U.S. victory. They'll also be together this fall for the Ryder Cup, as Reed's win locks up his spot while Woods is signed on to help captain Jim Furyk.
Of course, given the success of Woods' latest comeback, there's a chance the duo could tee it up together in Paris. Considering Woods is Reed's idol, as well as Reed's affinity for team events, a gift that might top the green jacket.