News
Masters 2018: Sergio Garcia unveils Spanish-themed Champions Dinner menu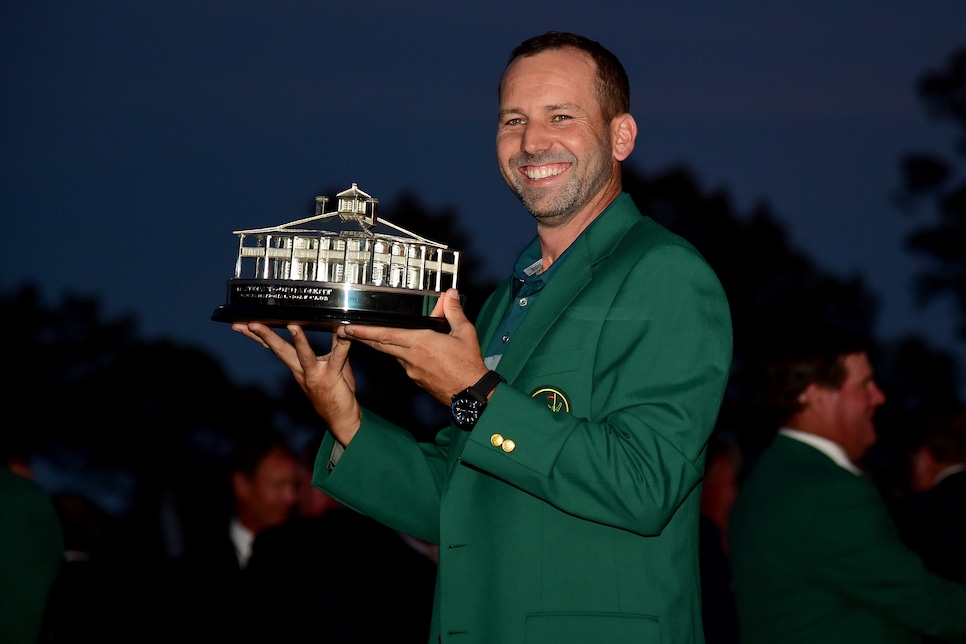 Of all the great "traditions unlike any other" at the Masters, one of the best is the Champions Dinner, which takes place each year on Tuesday night at Augusta National Golf Club. The exclusive, legendary meal was started in 1952 by Ben Hogan, and there's only one way in: winning the Masters.
While it's a very secretive affair, fans to get to see what's on the menu each year, a menu selected by the defending champion. On Tuesday morning, Sergio Garcia unveiled what's he'll be serving, and it looks like the dinner will get off to a slightly better start than it did with Danny Willett's cottage pies in 2016. Here's the full Spanish-themed menu, described in great detail by Garcia:
Got to start with salad, and a nice touch from Sergio including an ingredient from all 10 countries that have won the Masters. For those keeping score, that means this salad will have an ingredient from Spain, America, South Africa, England, Germany, Scotland, Wales, Canada, Argentina and Fiji. As for the second course, can't go wrong with anything that includes lobster. Here's a closer look at the menu:
Can't envision many complaints for this dynamite three-course meal, unless they come from Bubba Watson, although he'll probably just eat a burrito beforehand anyway.