News
Masters 2018: Patrick Reed is ready for his Masters weekend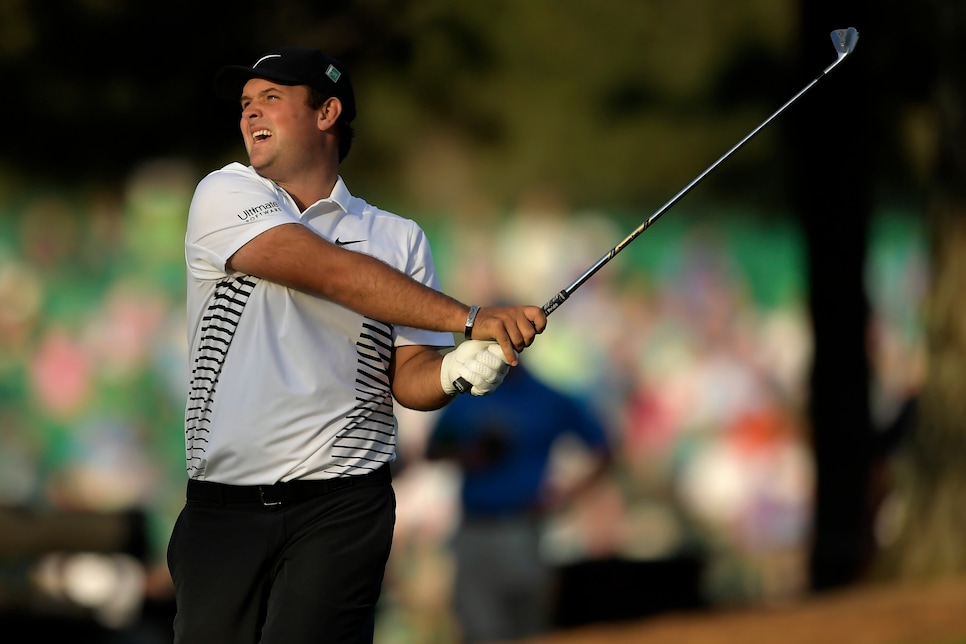 On a day where only a few charged and most went sideways, Patrick Reed did what he wanted at Augusta National, turning in a Friday-low six-under 66 to grab a two-shot lead over Marc Leishman. He made nine birdies despite hitting 12 greens, an efficient putter lighting the way to the top of the leader board. For one who's never been particularly comfortable at Augusta—he's missed the cut twice in four previous appearances, his best finish a T-22—Reed looked like he was taking an evening stroll on his home track.
"The more you get to play out here, the more comfortable you get with the golf course, the more you kind of find little subtleties and nuances that you need to know about it," Reed said.
It wasn't just reps that Reed attributed to his play. He said he managed his emotions by letting the game plan do the work, which paid dividends from the start.
"Hitting 3‑wood off the first, and yeah, it's a hole I've always loved to hit driver—want to hit driver on the hole—but I've always gotten myself in trouble for it," Reed said. "My wife always tells me it's a 3‑wood, hit 3‑wood. Finally I've listened to her. I've hit 3‑wood both days, just played down the middle of the fairway, and that front left flag, it's such a hard flag to get close to. You know, I was able to kind of hit wedge just to the right of it and probably about 15, 18 feet."
Strategies that have set the tone, along with his execution on the par 5s, birdieing each such hole in the first two rounds. This is not one of Reed's strengths, ranking 101st in par-5 scoring this season.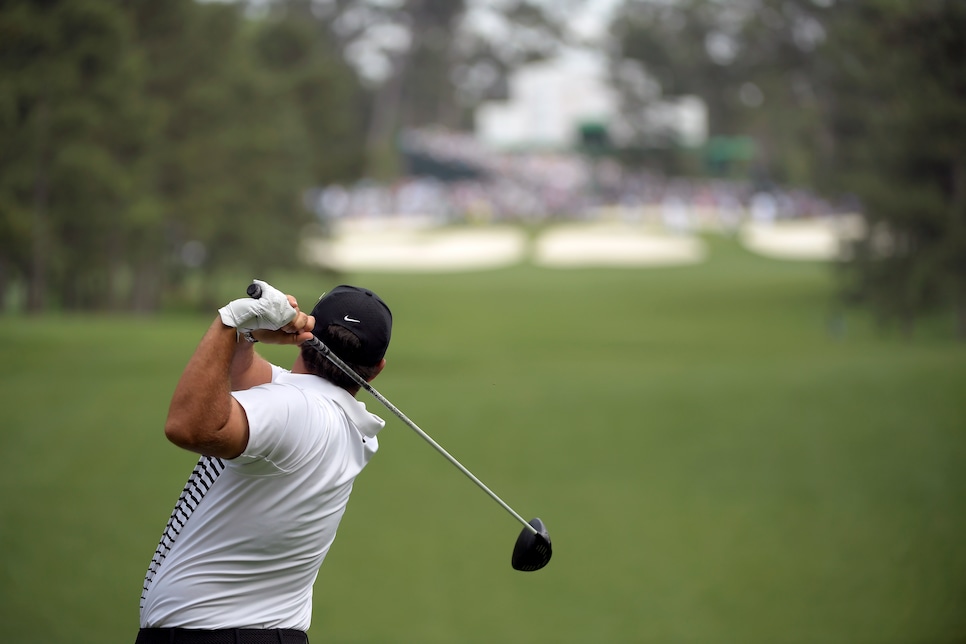 "It kind of allows you to be really aggressive when you feel like you're really comfortable with a shot, or at the same time, even though you might have a short iron, because of what you're doing on the par 5s, you might play a little bit on the cautious side," Reed said. "So the par 5s are huge around here to be able to pick up ground on, because you're not going to shoot a low score if you don't."
Went low he did, a score that delighted fans at home to no end. For they view Reed not so much as a player but cult hero, his "Captain America" persona crafted through the prisms of the Ryder and Presidents Cups. It's complimentary, a nod to his dominance and passion in those events. A moniker he doesn't back away from, once telling Golf Digest he re-watches "The Patriot" to get him in Team USA mode.
"Of course, Ryder Cup, it just gets you kind of high...high adrenaline, just kind of craziness going on," Reed said on Friday.
But there's a bit of backhandedness to it, his career encapsulated by glorified, one-week exhibitions. He's occasionally brought it on himself, his brashness and infamous "top 5 player" boast ripe for teasing. It's not particularly fair—Reed does have five PGA Tour wins—but aside from a Sunday run at Quail Hollow, Reed's mostly been a non-factor at the majors.
Not that you would know it by his Day 2 play, unruffled by brutal pin positions and a consistently light-but-deceitful breeze. His round wasn't flawless—hardly any round at Augusta National is—making three bogeys, including a three-jack at the 16th. Still, hard to find much fault in a 66 at the Masters, particularly in these conditions.
It was a performance that made one think, "Maybe he can be a top 5 player." He's just 27, an age historically where the elite hit their stride. A win at the Masters could be a springboard to those aspirations.
But that's a conversation for Sunday night. The rule in tournament play is to not talk about the next step until you've climbed the one ahead. The six players behind him all rank in the world's top 16, including stars Jordan Spieth, Rory McIlroy and Dustin Johnson. There's a lot of time left, and as Spieth showed on Friday, a lot can happen in a hurry. Especially true if the ominous weather forecasts for Saturday—news stations are calling for 100 percent chance of precipitation with steady wind—ring true.
To which Reed simply replied, Bring it.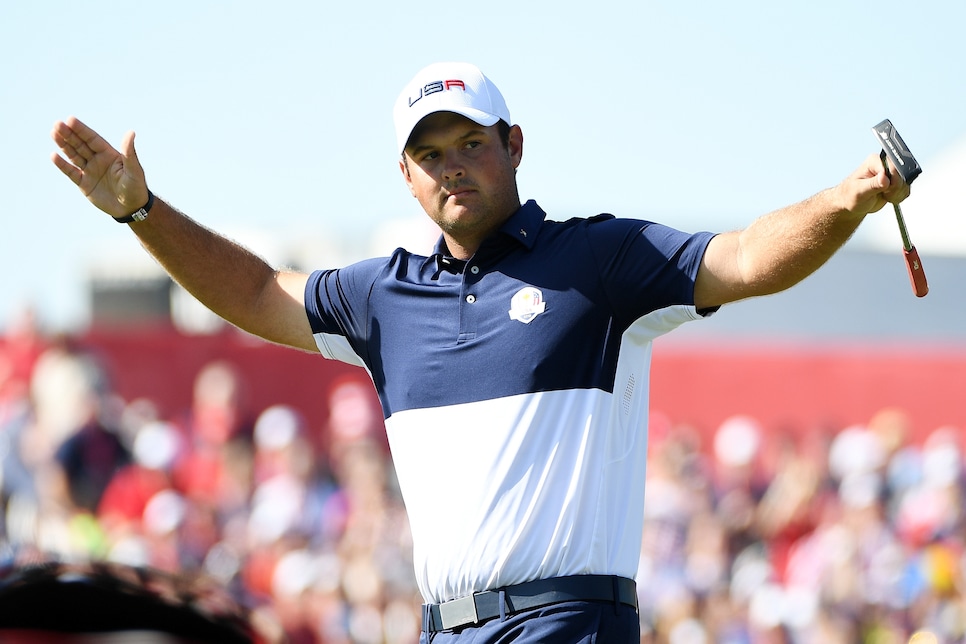 "I am from Texas," he said. "It blows 40 miles per hour and rains every day it seems like. I'd say I like it when it's challenging."
And don't expect the lack of solid major finishes to be an issue.
"If you don't believe you can win them, then you probably shouldn't be playing in them."
Audacity that shows Reed's patriotic memes aren't going anywhere. Which is fine. We're sure green complements the red, white and blue quite well.