The Loop
Fact Check: Is Patrick Reed really a top five player in the world?
Patrick Reed drew the scorn of many in the golf world on Sunday when, after completing his one-shot victory at Doral for his PGA Tour third win since August, he reiterated a claim he made during a pre-round interview.
"I believe in myself, especially with how hard I've worked. I'm one of the top five players in the world," Reed said. "I feel like I've proven myself."
Rather than sit back and opine about Reed's claim, we decided to fact-check it. Is Reed, as he says, a top five player in the world?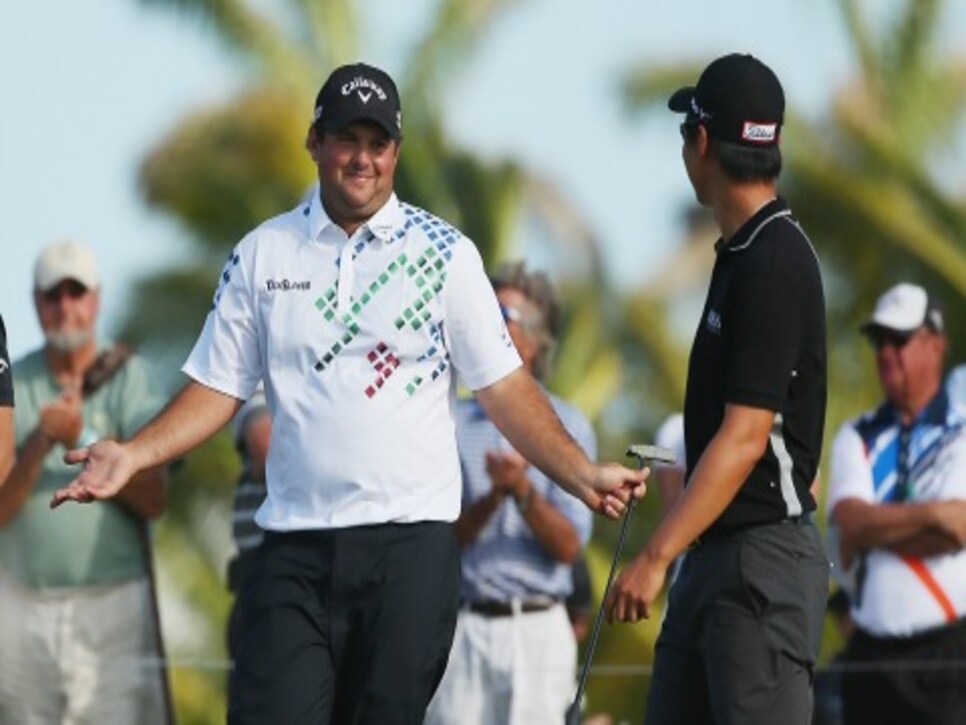 __Patrick Reed's victory at Doral vaulted him up 24 spots in the World Ranking into 20th place. That's significant in itself, but what's more is that in the two-year rolling period that the World Ranking takes into account, he's climbed more spots than anyone other than Jordan Spieth (from 586th at the end of 2012 to 20th today, compared to Spieth's jump from 809th to 13th). Right now, he's probably trending up quicker than anyone else on the planet, but he's still averaging only about 4.15 world ranking points per start. Compared to Tiger's 9.91 points per start over the same period, Reed's average seems about right for his current ranking.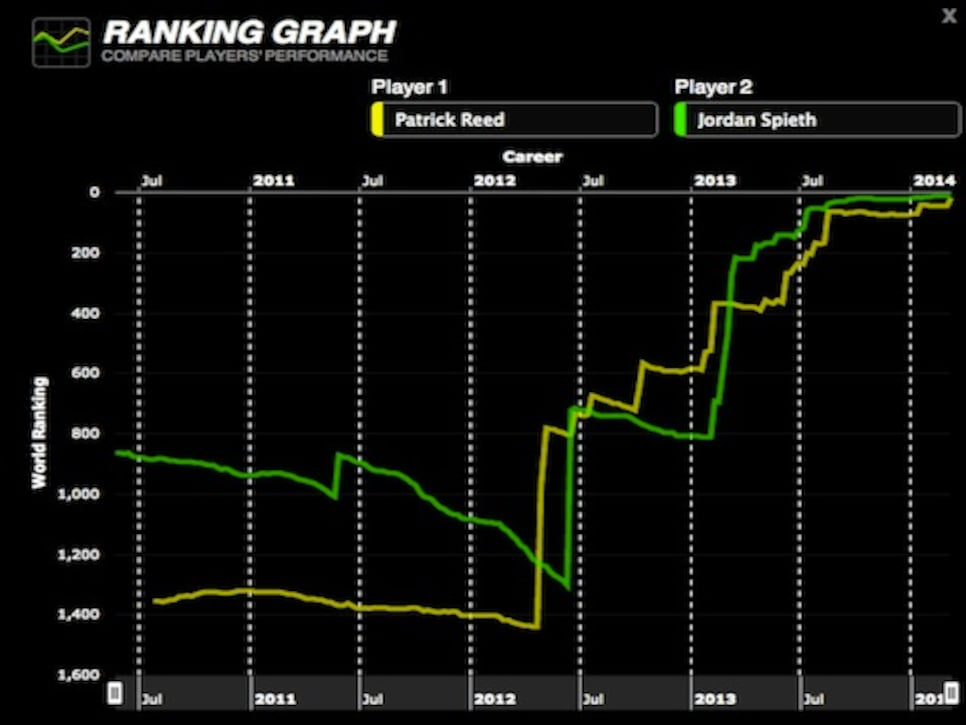 __This is Patrick Reed's best argument. He's the only player in both the top 20 in the World Ranking and the top 20 of last year's money list to win three times since the start of 2013. Only Jimmy Walker comes close, with three wins. But since Reed has a WGC title to his name, his wins have come against stronger fields. Winning is important when evaluating a player, but it isn't the only thing. If you want to pretend like it is, it's hard to argue against Reed being a top five player.
__Reed is the youngest in history to win a WGC event, but he's never played in a major. Reed and Rory McIlroy are the only two players younger than 25 with at least three PGA Tour wins, but four of Rory's six victories were majors or playoff events, whereas two of Reed's three wins were at regular-season events with lesser fields. It seems that behind every good part of Reed's deeply impressive young resume, lurks an important caveat.
So, is Reed a top-five player? Well, it depends how you define it. Would you take him in a match tomorrow against Tiger Woods, Adam Scott, Henrik Stenson, or Phil Mickelson -- four of the top five who finished Doral a combined 18 over? Probably. But it's not just about how you'll play tomorrow, it's about how you play over a prolonged period of time. Reed hasn't done that yet, but if he continues down the track he's on, it won't take much longer.