News
Masters 2018: How has Tony Finau played so well after his gruesome-looking ankle injury? We asked a specialist for perspective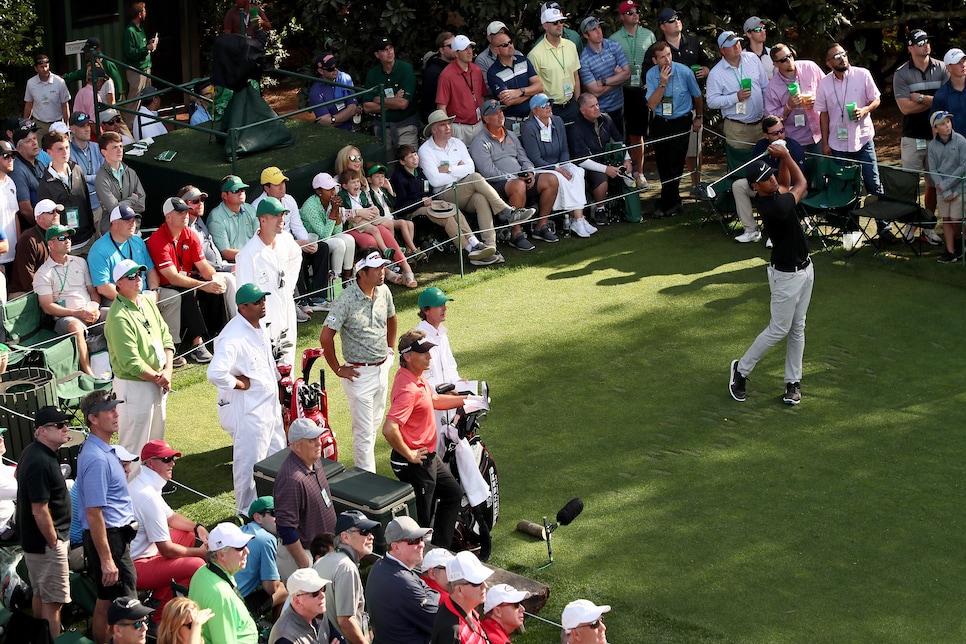 Watching Tony Finau play at all after his gruesome-looking ankle injury, let alone play well really, has been incredible for anyone following the Masters—including professionals in sports medicine.
Curtis Crook, one of the owners of Top Tier Sports Medicine who provides services for the LPGA and the Symetra Tour, watched the Par 3 Contest on TV. He saw what we all saw when Finau's hole-in-one celebration resulted in a severe ankle turn.
"It was crazy to see his foot parallel to the ground," said Crook, who has been a physical therapist for 16 years.
Thankfully for Finau, the MRI on Thursday morning showed no substantial structural damage—allowing the first-time Masters competitor to tee it up at Augusta National. Finau put together one of the most impressive rounds of Thursday, shooting a 4-under 68 to sit two back of Jordan Spieth's Day 1 lead.
"When the MRI test came back and they told me, look, a couple torn ligaments but nothing major, you have pretty much a high ankle sprain, then I knew I could still play," said Finau.
Since Finau was able to finish the Par 3 Contest and play well on Thursday, Crook said he was handling the situation like someone who must've sprained that ankle before. Crook says the more a joint is sprained or dislocated, the easier it is to sprain it, or dislocate it, again. After the joint has endured multiple sprains and dislocations, it's easier for the joint to go in and out without pain.
But, making Finau even more impressive, this is the first time his left ankle has been sprained.
"I've rolled my right ankle before, never my left," said Finau.
"It's amazing he has been able to play," said Crook. "If you think about the swing, that ankle joint has crucial movements. His left foot is what he posts up on. To compensate, you have to have good hip flexibility and rotation. You want to turn through without making unnecessary torque on that ankle. Watching him, he has good hip mobility. He's taking stress off that ankle by using his hips."
Not to take away anything from what Finau is doing, but he isn't the first injured athlete to play well on a big stage. The most memorable example is Tiger winning the 2008 U.S. Open with a broken leg.
"We talk about 'beware of the sick and the wounded,' " said Crook. "I've seen it on the LPGA Tour, a player will be very ill or injured and they'll win or top-10. I think it's because they're not overthinking what's going on. When you're injured, you're just thinking about that next shot, getting through that next shot. They're really just trying to get through the round. They're not able to make too much of the situation or over think the course or think ahead to the next hole or where they are on the leaderboard."