Equipment
Masters 2018: Five apparel looks we loved from the Masters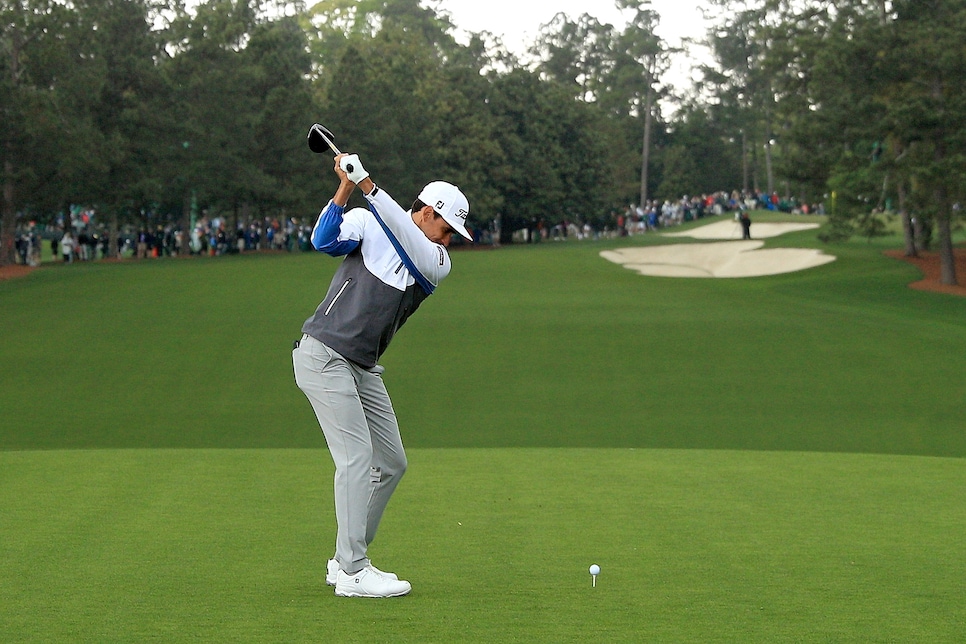 As the first major of the golf season, the Masters is one of the biggest stages in golf played on one of the most beautiful backdrops. Augusta National offers tradition, impeccably maintained conditions, striking details and requires a sprinkle creativity—similar to the components that go into a well-styled golf outfit. We picked out five players that caught our eye in Georgia and discuss which elements you should incorporate into your look.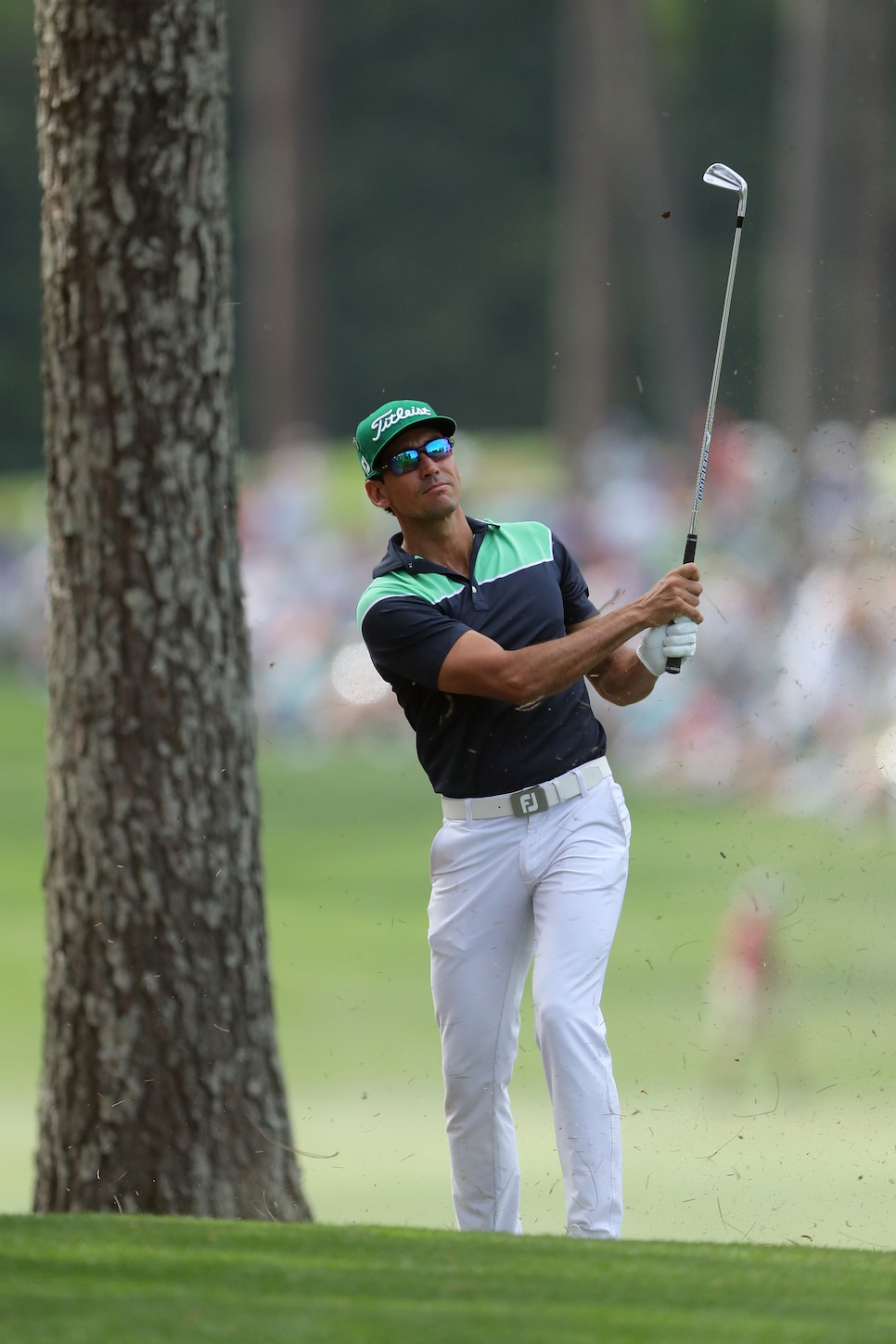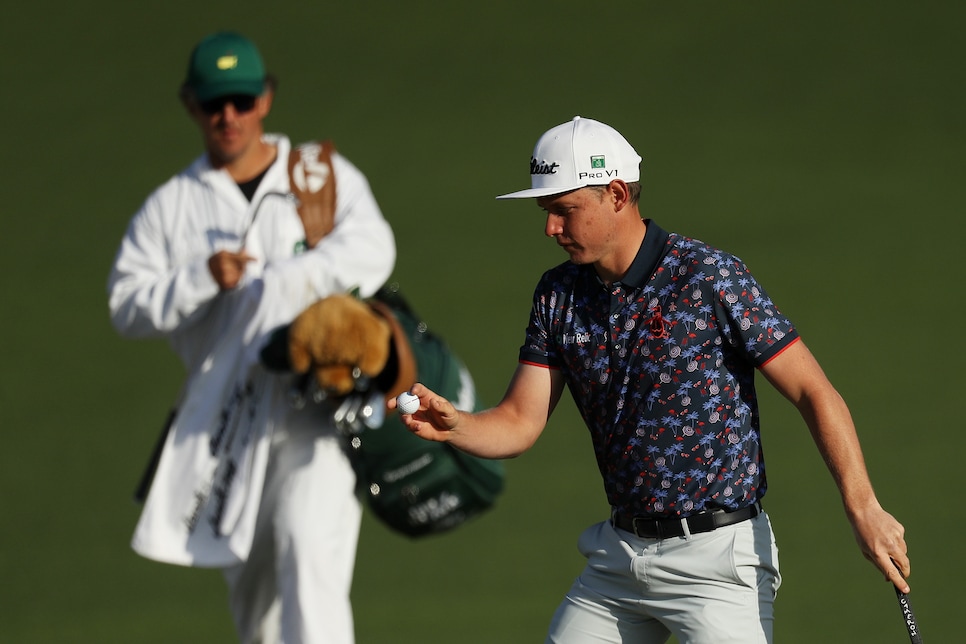 Cameron Smith's T-5 at Augusta seemed to be perfectly timed with the recent relaunch of Original Penguin Golf. The menswear brand, which had a hugely popular golf line in the 1970s, just debuted a line that features a mix of slim-cut classic patterns and bold technical pieces. Smith wore these flawlessly during his second-ever Masters appearance.
Pants: Original Penguin Seersucker All Day Golf Pant ($99), Shirts: Original Penguin (available soon)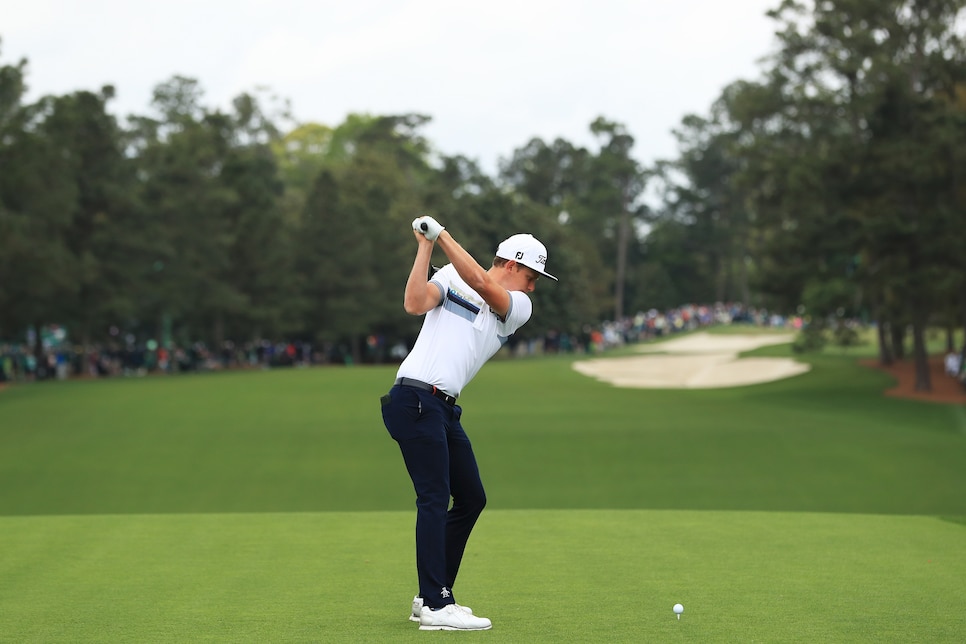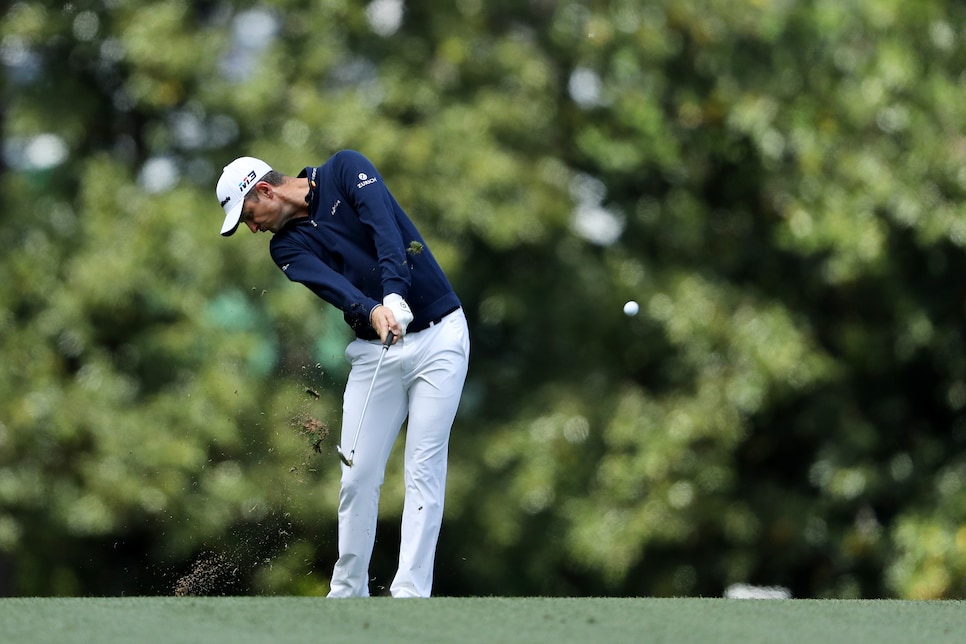 Justin Rose's style is best described as simple and classic. With the increased popularity of patterns in the golf style world, it is refreshing to see golfers like Rose sticking to simple palettes. Rose's second- and final-round ensembles popped nicely against the vibrant hues of Augusta National. Most importantly displayed in his second-round outfit, he was sure follow the cardinal rule of belts by matching his belt to his adipure pants ($100) and not to his shoes adidas adipower S Boost 3 Shoes ($130), a mistake commonly made by golfers that accentuates the waistline.
Quarter-zip (above): Adidas Adipure Pullover Sweater ($130), Golf Shirt (below): adipure Novelty Pocket Polo Shirt ($95)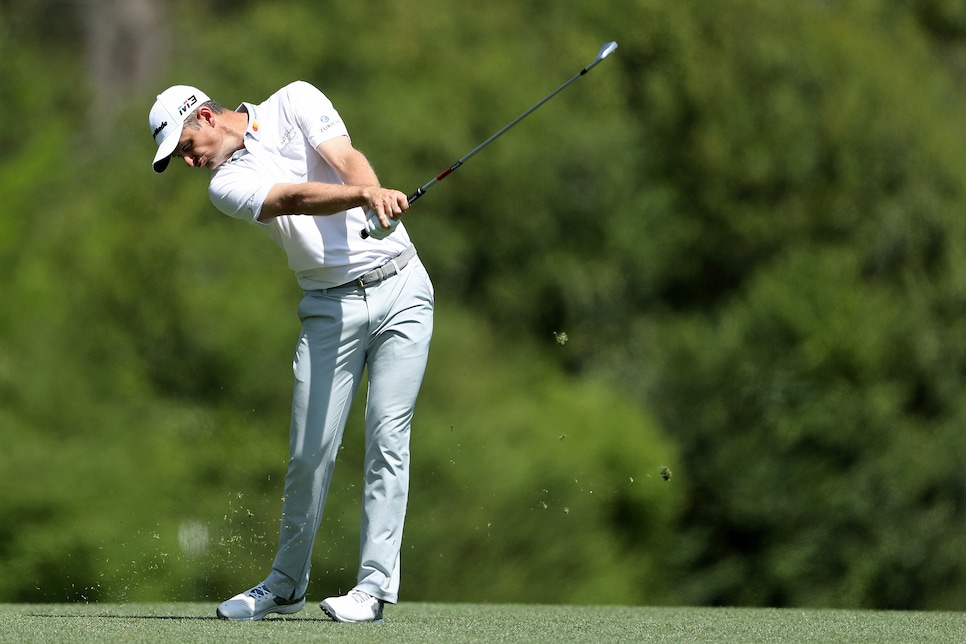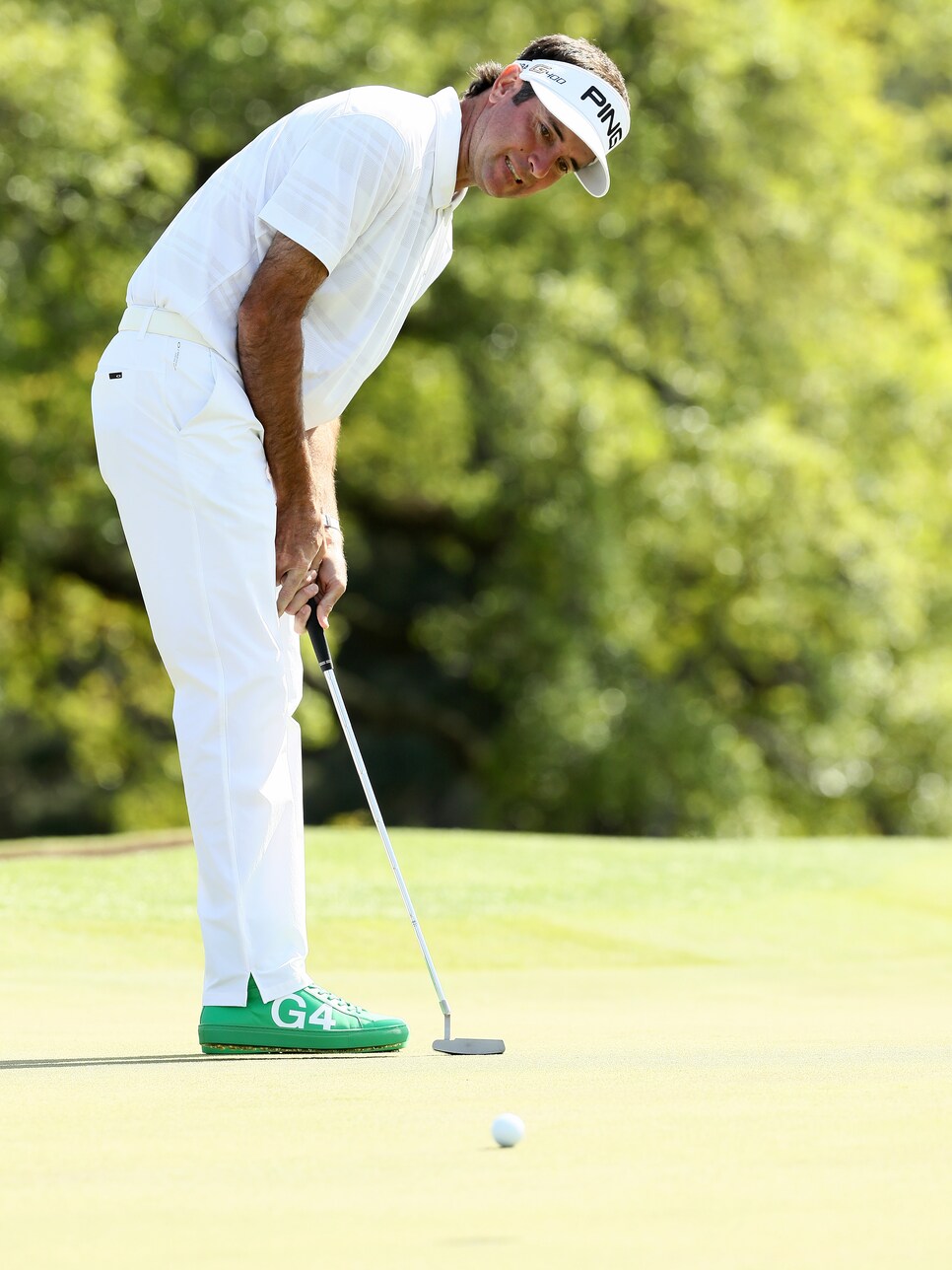 Bubba Watson's shoes were the talk of the Masters. The G/FORE high tops he sported on Thursday and over the weekend are fun and stylish but such out-there pieces take a little legwork to pull off properly. His Thursday look, for example, worked well only because he let his shoes take center stage. By keeping the rest of his outfit subdued, he allowed his bold shoes to shine in a cool way.
Shirt: Oakley Aero Stripe Jacquard Polo ($75), Pants: Oakley Take Pro Pants ($75), Belt: Oakley Golf Pro Belt ($50), Shoes: G/FORE (coming soon)
We've enjoyed watching Rickie's Sunday looks transform from slightly baggy and a touch too loud to entirely sophisticated and impressively grown-up. What really sets Rickie apart these days are the way his clothes fit. He's mastered that art, and we can all learn from it. You'll notice that the sleeves of his polos generally end at the midway point of his upper arm, and that the bottom of his pants (Puma 6 Pocket Golf Pant $80) just lightly touch the top of his shoes. And by balancing the rest of his outfit with white, Rickie was able to wear bright-orange pants in a way that wasn't at all annoying and actually looked spot-on and refined.
Pullover: Puma Core 1/4 Zip Golf Pullover, ($65), Hat: Puma P Snapback Cap, ($28)