The Loop
The Masters 2020 Re-Watch Drinking Game: The official, unofficial way to enjoy the major that wasn't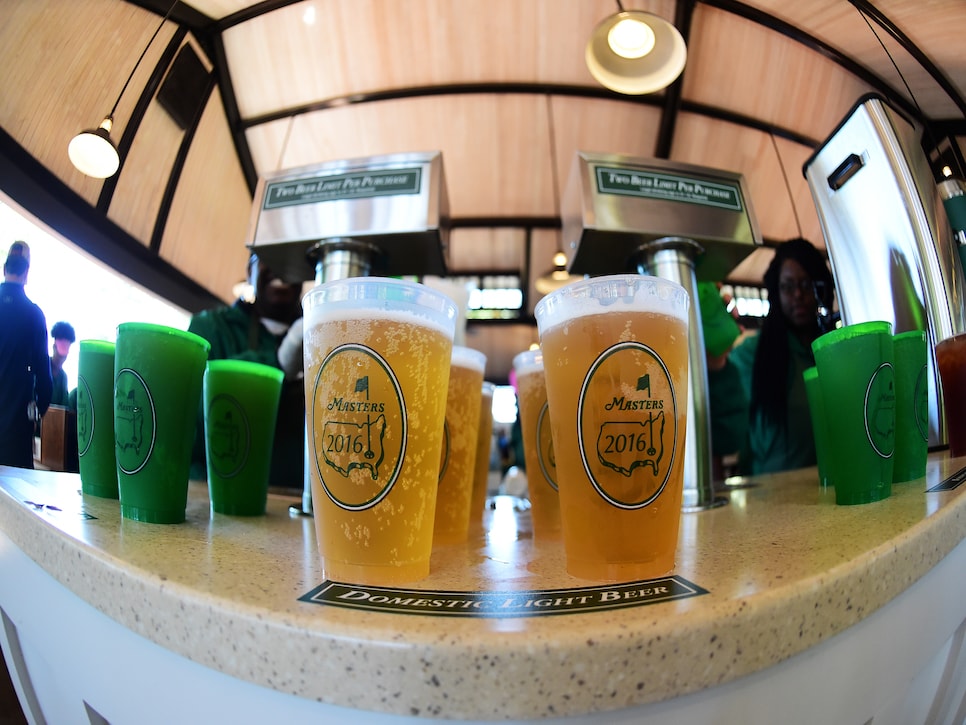 OK, so technically this isn't Masters week. Technically we are supposed to wait until November for that. But you know what? Screw that. THIS is Masters week. Always has been, always will be, and no damn virus is going to take that from us. So even if there isn't any live Augusta action to stream at your cubicle right now, we decided to put together our annual Masters drinking game all the same. Sure, it's based on the Masters of yore and yeah, it's a little sadder than usual, but if you could use a few beers (lord knows we do), grab something cold and pull up a chair. It's not like you planned on going outside this week anyway.
Here's this week's full re-watch schedule on ESPN and CBS:
Wednesday, April 8 (all times Eastern)
1 p.m. – 2018 Par-3 Contest Highlights
3 p.m. – 1986 Final Round
8 p.m. (ESPN2) – 2018 Par-3 Contest Highlights
2 p.m. – 2012 Final Round
7:30 p.m. – 1997 Final Round
12 p.m. – 2013 Final Round
6 p.m. – 2005 Final Round
1:30 p.m. – Highlights from the 1975 Masters
2:30 p.m. – 2004 Final Round
12:30 p.m. – 2019 Final Round
Masters Re-Watch Drinking Game:
This year we've broken this up into three categories: "Sip" for common occurrences, "Drink for three seconds" for those lovable Masters gems, and "Finish Your Beer" for the rarest, only-at-Augusta moments. Please re-watch responsibly.
The camera lingers too long on a WAG during Par-3 Contest
Someone mentions how well Augusta sets up for lefties
Someone mentions how Lee Westwood doesn't have a major
Tiger Woods makes a bogey (any year)
Phil is in the pine straw
There's a reference to the concession prices
Drink for three seconds if . . .
There's a pink driver sighting
A commentator shouts "YES SIR!"
There's a Par-3 contest hole-in-one
A guy with the last name "Woods" wins the Masters
A guy with the last name "Nicklaus" wins the Masters
Finish your beer if . . .
A guy with a last name NOT "Woods" or "Nicklaus" wins the Masters
There's a regulation 18 hole-in-one
Someone makes an albatross
Rory's pursuit of the career Grand Slam is mentioned
If Phil tries to play a shot right-handed
Matt Kuchar backdoor top-10s