Equipment
Masters 2018: Chairman Ridley: "We do not think additional length should be the immediate or only reaction to what we continue to observe at the Masters."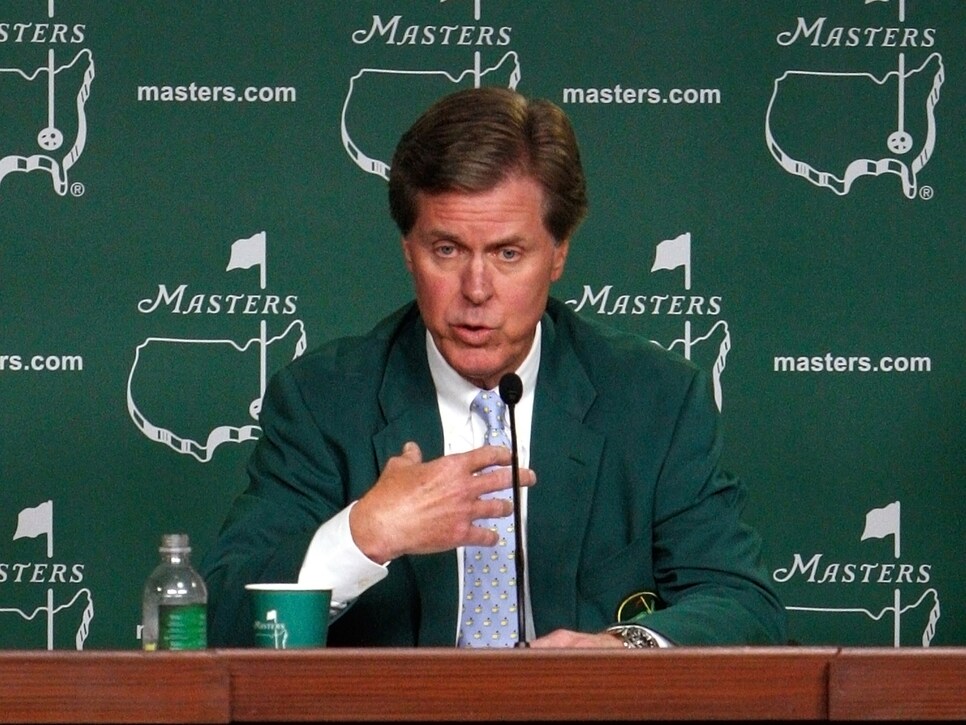 In the mind of Augusta National Chairman Fred Ridley, the crux of golf's current distance issue comes down to the 13th hole.
"There's a great quote from Bobby Jones dealing specifically with the 13th hole," Ridley said. "He said that the decision to go for the green in two should be a momentous one. I would have to say that our observations of these great players hitting middle and even short irons into that hole is not a momentous decision. And so we think there is an issue not only there, but in the game, that needs to be addressed."
His comments from his pre-tournament press conference, while not specific and often trending toward diplomacy, seem to suggest that architectural changes to the hole may not be the definitive answer.
"Bobby Jones was intent on keeping the golf course in step with the ongoing developments in the game," Ridley said in his opening comments. "So considerate incremental improvements have taken place over the years because we remain committed to protecting the shot values Mr. Jones and Alastair Mackenzie devised. To that end, we continue to closely monitor how distances produced by today's players affect our golf course. Thankfully, we do have options, and further change may come after proper deliberation.
"But we do not think additional length should be the immediate or only reaction to what we continue to observe at the Masters."
The USGA and R&A report called the distance 2017 distance gains "unusual and concerning," and called for "closer inspection and monitoring to fully understand the causes and effects." The ruling bodies committed to further study of driving distances, urging a "thoughtful conversation" on the issue and that "all key stakeholders are involved in an open and inclusive process, and that we move forward together in the best interests of golf at all levels."
But Ridley, a former USGA president, took a more collaborative tone. He made it clear that he preferred that any solution not be Augusta National's action alone. He stressed consensus from not only golf's ruling bodies, but all of golf's organizations.
"We have been consistent in expressing our confidence in the governing bodies and we will continue to support their efforts," he said. "Although differing views may well exist on this subject among golf's major stakeholders, we hope and strongly encourage all who are part of our sport to work together in the best interests of the game as this important issue evolves."
He later suggested that the distance issue requires broader thinking.
"My hope is that every organization, every stakeholder involved, will look at this issue from a holistic basis, and not only what might be in the best interests of their own organization," he said. "We fully appreciate and do not want any action to be taken that's going to make golf harder. We have an obligation to grow the game, we're sensitive to that.
"So these issues don't always coincide and like any difficult question it requires compromise and debate and so as long as we're all talking to one another and looking out for what's in the best interest of the game, I'm confident that there's going to be a solution that's going to work for everyone."