News
PGA of America 'highly skeptical' of need for distance rollback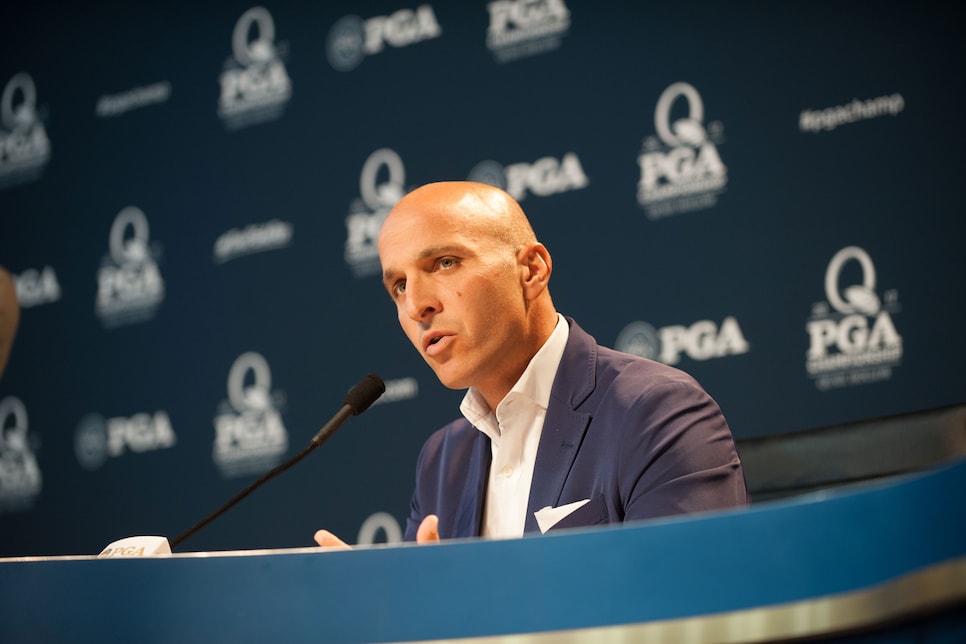 Traci Edwards/PGA of America
The PGA of America doesn't appear to be eager for any distance roll back.
Contacted by Golf Digest following today's release by the USGA and R&A of their annual distance report, PGA of America CEO Pete Bevacqua questioned the need for any immediate rule changes or equipment restrictions.
"Having just received the full report last evening, it is difficult for us at the PGA of America to provide meaningful comments on its content at this time. However, given the recent industry discussions and media reports regarding a potential roll back of the golf ball for all players and/or a segment of elite players, our Board of Directors has discussed this topic at length. Based on the information we have seen, we are highly skeptical that rolling back the golf ball in whole or part will be in the best interests of the sport and our collective efforts to grow the game.
"Our nearly 29,000 PGA professionals would be at the forefront of implementing this potential roll back, so we will be polling them this week to fully understand their perspective, especially on what it would mean for the vast majority of the golfers they serve. We look forward to offering our candid feedback to the USGA and R&A once we have collected that data and reviewed the full report."