News
Masters 2018: Artificial intelligence has identified the best shot in Masters history and is changing how we watch the tournament online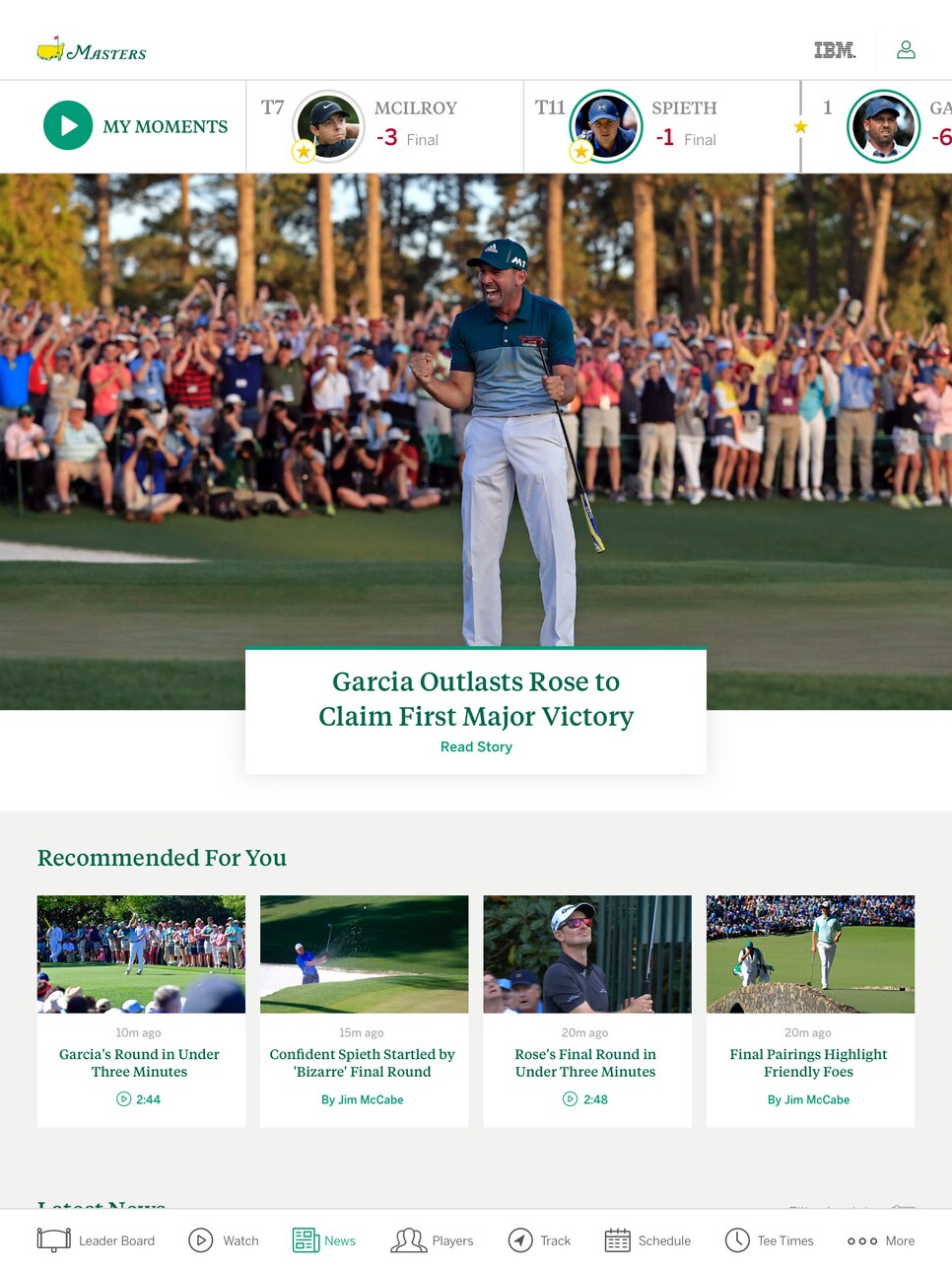 AUGUSTA, Ga. — The debate over the most exciting shot in Masters history has traditionally been a subjective exercise. You like Jack Nicklaus' birdie putt on the 17th en route to his 1986 victory. Your best friend swears it's Tiger Woods' chip-in on the 16th in 2005. And your dad tells says you're both crazy as he brings up Larry Mize's chip-in on the 11th hole to win in 1987.
But what if you could create an objective measure that could settle the score?
The technology folks at IBM have done just that, working with Augusta National in a broad plan to enhance the Masters' online experience for fans watching on their computers or digital devices.
Using its Watson and AI platforms, IBM's research team has scanned every shot from the last two years of Masters coverage—from network broadcast feeds, to online-only Masters select and Amen Corner channels. Their technology has broken down the video into individual shots and through facial and voice recognition, cataloged various measures of excitement—player gesture, crowd roar and commentator voice inflection—to create an overall excitement score.
John Kent, IBM's program manager for worldwide sports and entertainment partnerships, says the Watson and AI technology has the ability to scan the video to understand words and see gestures. The technology then trained itself to figure out what moments of celebration look and sound like to be able to identify them in real time.
"It can hear the roar of the crowd and interpret what's happening, not just by the decibel level of the commentator's voice but the fans reaction," Kent said. Indeed, the technology is smart enough to discern an ordinary "oooo" and "ahh" from a true Masters roar and put that into the equation, along with whether a player gives his caddie a high-five.
Having analyzed tens of thousands of shots to fine tune their algorithm, the IBM team went back to see how a handful of classic Masters shots would score. Turns out that best friend who likes Tiger was right. His 2005 chip-in on the 16th hole received the highest overall excitement score. Here's the list they came up with:
Having settled the bar-room bets, IBM is using its video and data collection for bigger and better things. Specifically, creating a unique experience for fans going to Masters.com as well as all of the Masters mobile apps. Users can create a log in that works across platforms, program favorite players, and develop their own "My Moments" highlight reels. The Watson technology will take every shot recorded for this year's Masters and funnel all the relevant ones from your favorite into you own personal video channel.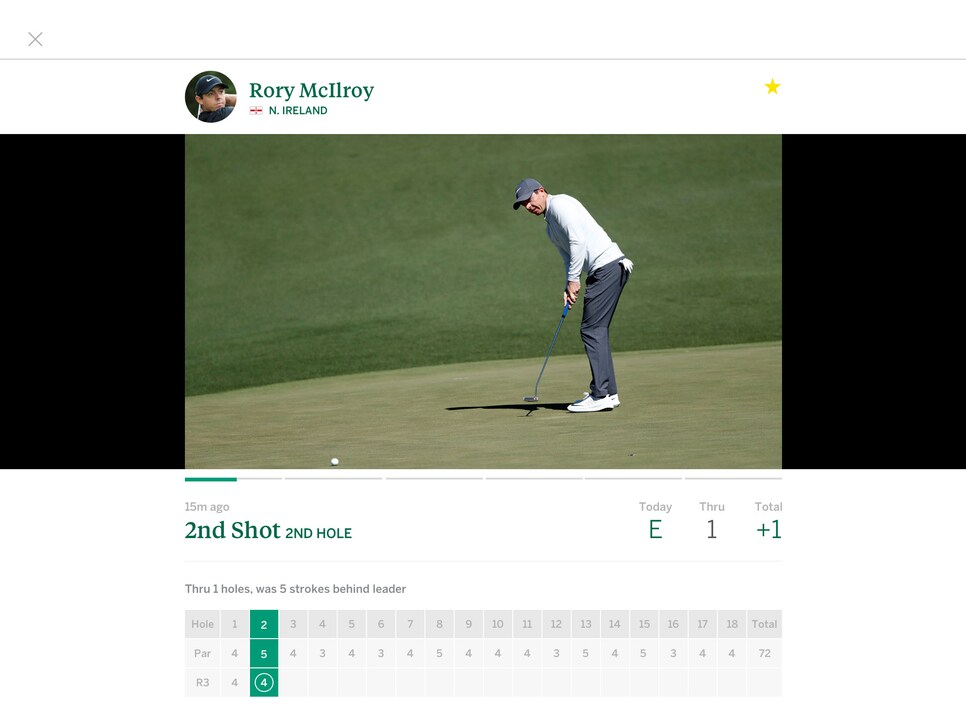 According to Kent, the "My Moments" functionality comes with a spoiler-free mode. If users must step away from watching anything online (you know, if you actually have to get a couple projects done for your boss at work), they can return later. Instead of first seeing a leader board, you will get to see a highlight package tailored for you that catches you up on what you missed before seeing the live leader board.
"It's kind of like when Jim Nantz introduces the broadcast and tries to bring you up to speed. This is an attempt to bring you up to speed with a skew to your players and also some relevant shots that are selected no matter your favorites," Kent said.
And here is where the Watson and AI technology come back into play. "The key here is, stepping back, having that capability to go through those hours of video, create these individual clips allows you to create these personalized videos."
All the apps will also have individual player highlights that can be reviewed as well.
Kent says the full functionality of the "My Moments" features will be available Thursday afternoon, allowing for a certain number of players to have started their rounds.
So, if you didn't win a ticket in the Masters lottery, and you're stuck back home—or, worse, in that office—waiting until television coverage begins in the afternoon, you have an alternative that aim to bring Augusta National to you.