The Loop
Master the tour half wedge and jar it from the fairway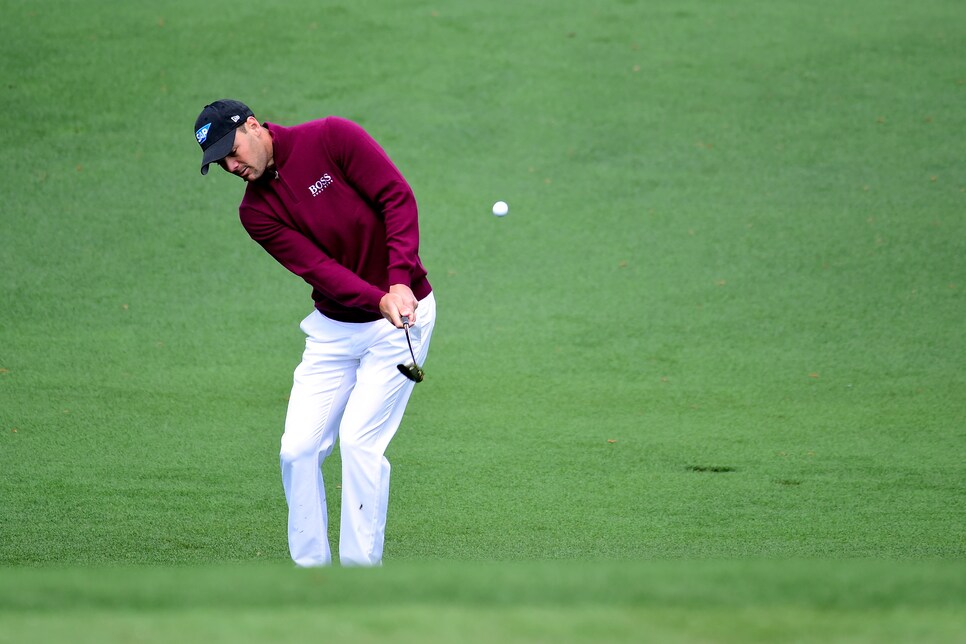 The players who best control distance and spin on their wedge shots do well every week on tour, but it's an especially important skill when the conditions are like those at Augusta National during the first round.
Super tight lies and wind make for an unforgiving combination on shots hit with too much height or spin.
"If you watch guys practicing at the short game area this week, you're going to see them all hitting shots that flight down, hit once and trickle out when they land," says Golf Digest 50 Best Teacher Kevin Weeks, who is based at Cog Hill Golf & Country Club in Lemont, IL. "To do it, you only want to swing as hard as you absolutely have to, which means you'll see a lot of players going to a 54-degree wedge and using smaller, slower swings. Swinging hard makes the ball shoot higher with more backspin, which makes the shot more vulnerable to the wind."
To play this shot yourself, adjust your ball position slightly back of center, and practice controlling the speed of the shot with your body turn -- not your arm swing.
"Most players mess this shot up because they change how fast they swing their arms to try to control the speed," says Weeks. "Make a turn back and through, and focus on level impact through the ball. You want to take barely a scrape of turf. If you get too steep and armsy, you'll rip a big divot, and you'll have a harder time controlling the ball."
Martin Kaymer demonstrated it to perfection on Augusta's second hole, when he holed out this intermediate pitch for eagle.
The secret to the tour drop-and-stop? It isn't smashing down on it. It's level, clean contact.
"Do it right and you'll produce the right amount of spin with not too much spin," says Weeks.