The Loop
Master the long bunker shot William McGirt hit in the Memorial playoff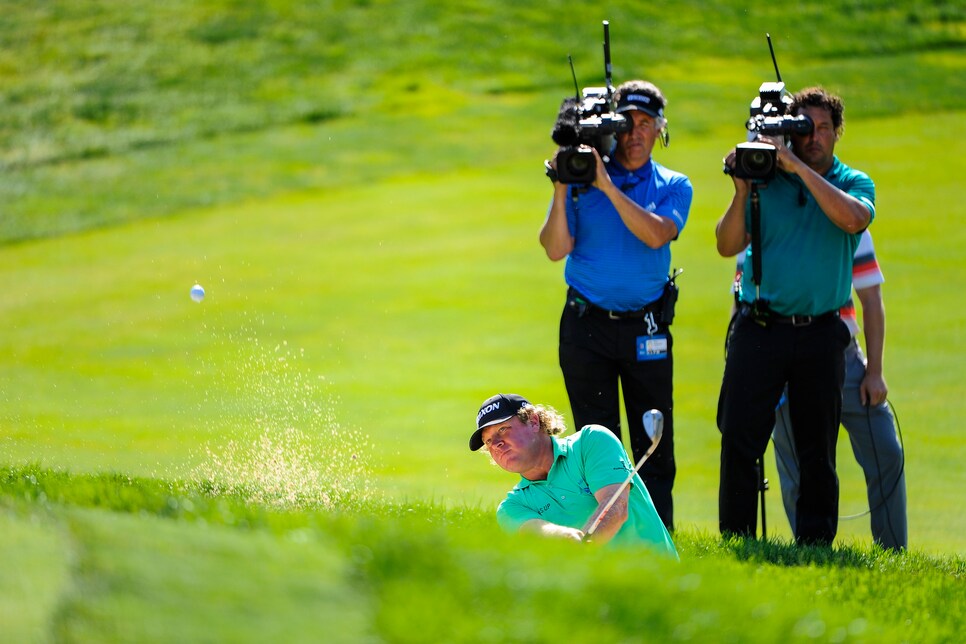 William McGirt had never won on the PGA Tour, but the 36-year-old played with the confidence of a major champion down the stretch at the Memorial.
McGirt punctuated his bogey-free Sunday with a terrific up-and-down on the first hole of a playoff against Jon Curran, using the slope behind the pin as a backboard on a long explosion shot from the sand. Another par on 18 would secure McGirt the $1.5 million first place check and a spot in the U.S. Open.
The trick to playing long bunker shots comes from club selection, setup and weight transfer, says top Alabama teacher Tony Ruggiero, who is based at the Country Club of Mobile. "I like players to hit that longer explosion with a gap wedge instead of a 56-degree club," says Ruggiero. "You don't have to swing as hard, you're more under control, and the ball rolls out more, which is exactly what you need."
Many weekend players start out with the ball too far back in the stance, then hang back and try to scoop it out. The result? A ball bladed across the green. "Get that ball forward, which makes sure your low spot is behind the ball," says Ruggiero, the author of the book Lessons From the Legends. "Make your pivot around your front leg, and never let your weight tip back onto your back foot."