local knowledge
Fear and loathing at Winged Foot '74: The USGA's response to Johnny Miller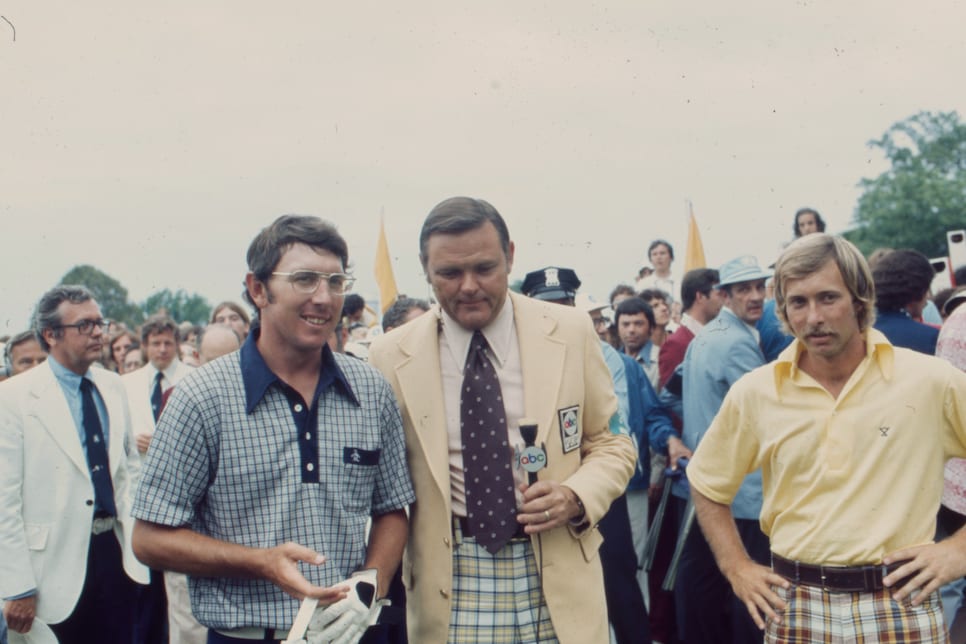 ABC Sportscaster Keith Jackson with Hale Irwin (L) and Forrest Fezler
Walt Disney Television Photo Archives
From the moment the players began to arrive at Winged Foot for the 1974 U.S. Open and on through the decades following the event, Sandy Tatum—then the chair of the tournament committee at the USGA, and the man in charge of setting up the course—denied that what happened there had anything to do with Johnny Miller. Outside of his inner circle, though, it's hard to find anybody who believes, least of all the players who suffered through the indignities of that week. Miller, see, had committed a kind of sin—he came into the final round of the '73 U.S. Open at Oakmont, one of the toughest courses in the world at the tournament that prided itself on being the truest test of golf, and shot a 63 to win. It remains, for many, the greatest single round in major championship history, and though it has been tied and surpassed since, at the time it was the lowest round ever at a major.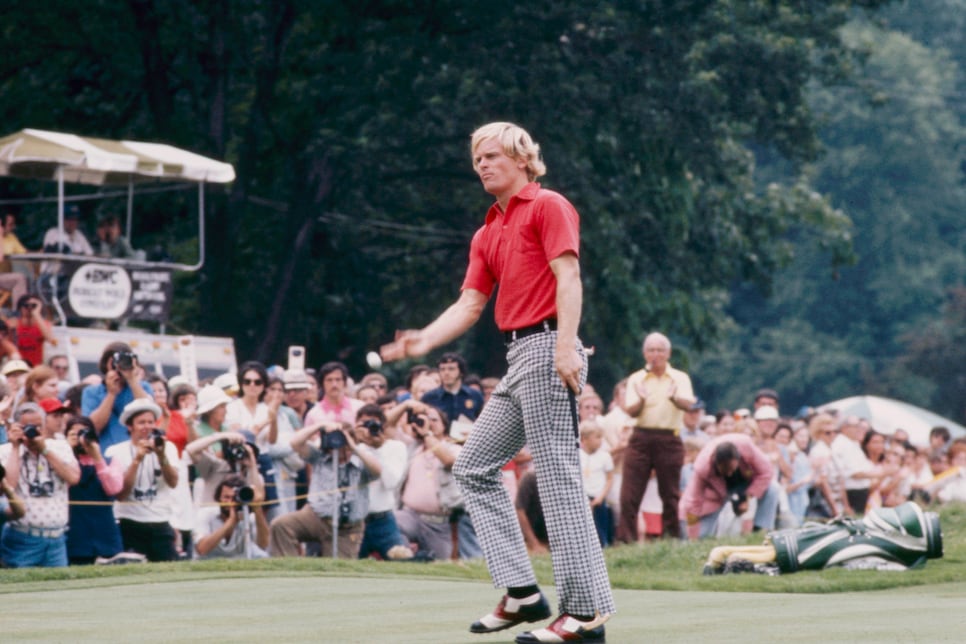 Oakmont, PA - 1973: Johnny Miller competing in the 1973 US Open
Walt Disney Television Photo Archives
To most of the golf world, it was a triumph. To the USGA, it stung like an insult. What they had planned for Winged Foot, a year later, was a kind of massive retaliation. Not only would nobody be shooting 63; nobody would approach even par for the tournament. The same features that we see at today's hardest U.S. Opens, from fast greens to narrow fairways to obscenely high rough, not only abounded, but were ratcheted up to painful degrees.
There was no winning against the course that week; there was only survival. On this week's Local Knowledge podcast, we explore that U.S. Open, which almost 50 years later still stands out as one of the hardest tournaments ever contested, and is known more for its carnage than its winner. How did it come about, and what does it say about the U.S. Open and the people who run it? Listen at the link below, or wherever you get podcasts, to learn all about the massacre in Mamaroneck.