News
Martin Laird hangs on (barely) to end winless drought and four other Sunday takeaways from the Shriners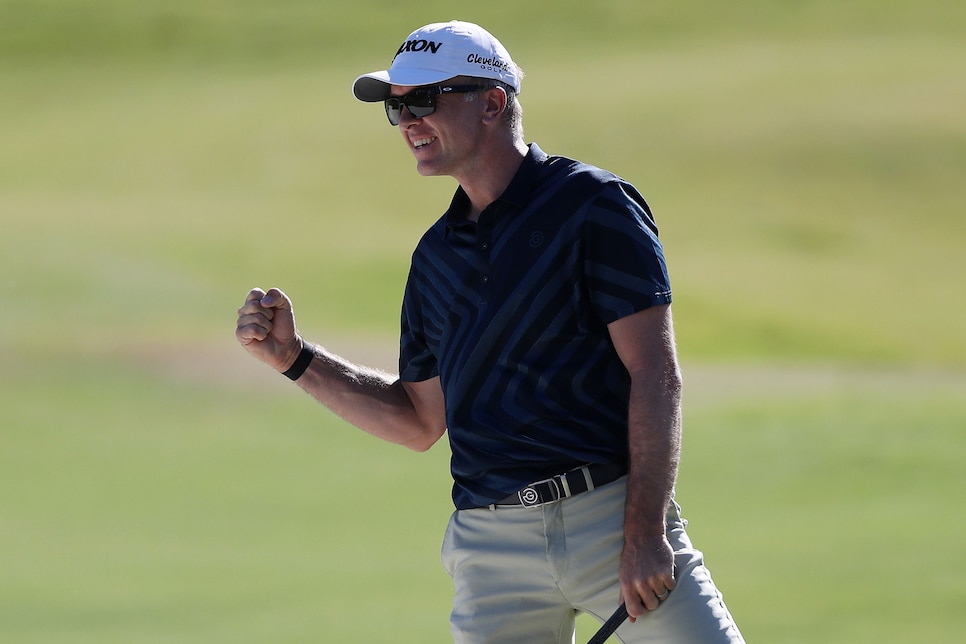 Martin Laird reacts to his eagle after hitting from the bunker on the ninth hole during the final round of the 2020 Shriners Hospitals For Children Open.
Matthew Stockman
A shootout in Las Vegas turned into a three-man race. Martin Laird, Austin Cook and Matthew Wolff took different routes to their 72-hole totals of 23-under par 261s, but each found their way into a playoff for the Shriners Hospitals for Children Open at TPC Summerlin. In the end, Laird canned a 20-footer on the second extra hole for a feel-good victory. Here are five takeaways from an entertaining finish in the desert.
Martin Laird choked, and then he came through when it mattered most
It's hard to win any golf tournament, let alone one on the PGA Tour. Martin Laird knows this. Coming into this week, the 358th-ranked player in the world, competing on a sponsor's exemption, hadn't won anywhere in more than seven years. For the longest time on Sunday, it seemed his drought was destined to end. How else do you explain a hole-out eagle from a plugged lie in the face of a bunker on the par-5 ninth? Or an otherworldly up-and-down after an extremely nervy push-fade on the par-3 17th? The 37-year-old Scot's luck, however, ran dry at 18—needing a par to win in regulation, he necked a 3-wood, badly shoved his approach right of the green, mishit a chip and couldn't convert the 28-footer for par.
He was a reeling man when he stepped to the 18th tee for the playoff, but a solid par on 18 kept him alive, and then he dropped a 20-footer on 18 for the victory. Because it just wouldn't have felt right if his first win since 2013 came easy.
Matt Wolff is going to win so, so many golf tournaments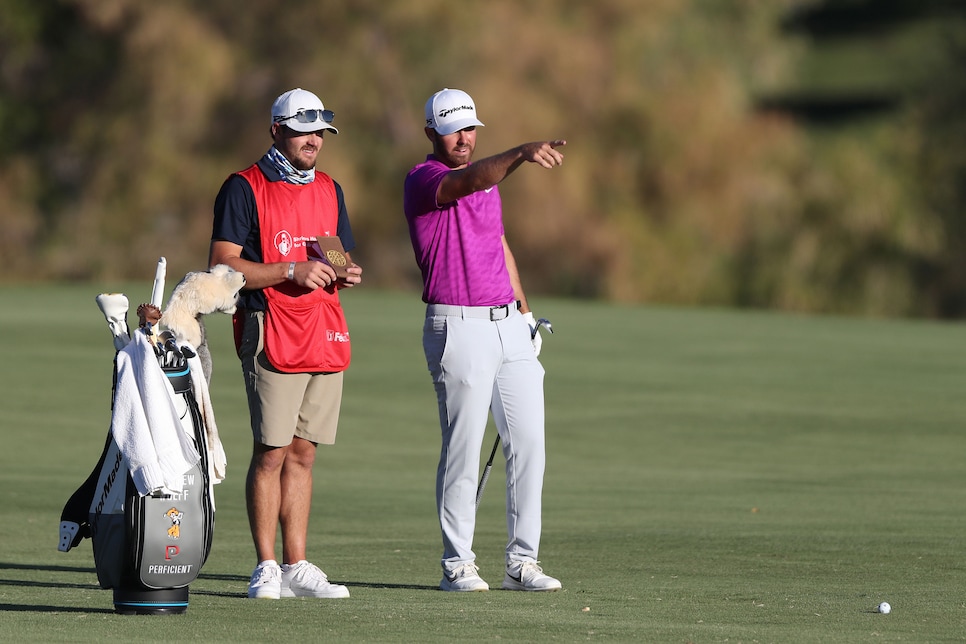 The 21-year-old was making his first start since a solo second at the U.S. Open and nearly accidentally won this tournament. Three shots back with three to play, his chances seemed toast with Laird sitting on that lead with a reachable par 5 still to play. Wolff proceeded to make eagle on 16—he hit gap wedge for his approach—then darn near holed a 30-ish foot birdie putt at 18, which in hindsight would have been enough to win in regulation thanks to Laird's stumbles coming home. Back to 18 for the first playoff hole, Wolff had a similar putt for birdie as in regulation, and came even closer to holing it. It wasn't to be, but a second-straight runner-up finish will see him climb to No. 12 in the World Rankings. And, it's worth mentioning again, he's still just 21 years old.
Bryson DeChambeau posted a rather intimidating T-8, insomuch as that's possible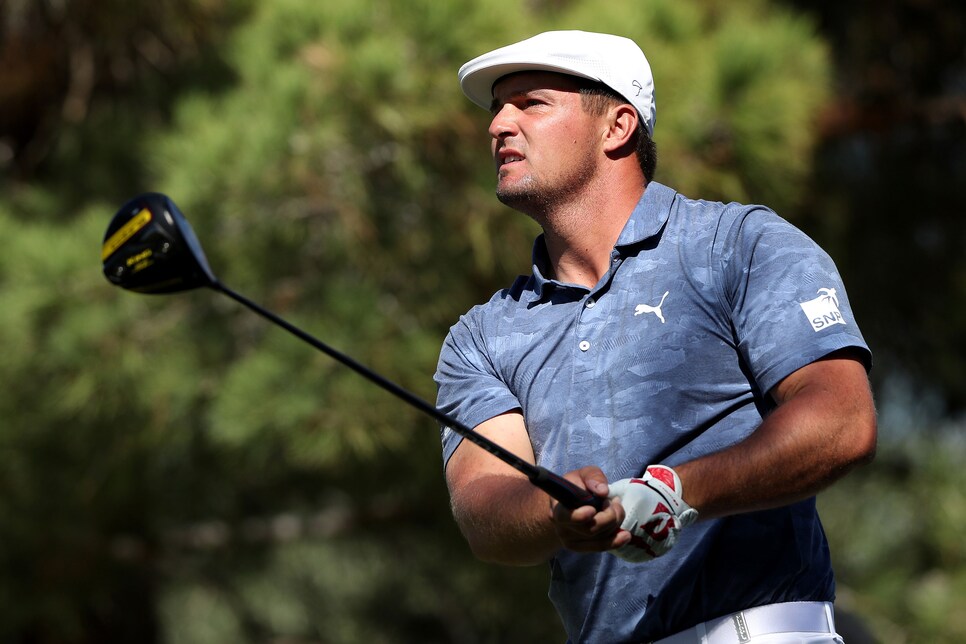 Here are Bryson DeChambeau's nine-hole scores from this week: 32, 30, 34, 33, 38, 33, 31, 35. That front-nine 38 from Saturday—which could have been worse, as he was five over through seven before birdieing Nos. 8 and 9—cost him any chance to win this tournament. But in his first start since that seismic U.S. Open victory at Winged Foot, DeChambeau still picked up a top 10 and flashed some breathtaking displays of power. He had five two-putt birdies on Thursday and became the first player in the Shotlink era to drive the 380-yard par-4 seventh hole at TPC Summerlin … then he did it again on Friday. On Sunday, he drove the par-4 15th green with an iron and drained the eagle. You get the sense that if this tournament went a few more days, he'd win it, but the T-8 finish was still an ominous reminder to his competitors of what they're up against. And, of course, he's not letting up, with plans to debut a 48-inch driver for the Masters. The plight of players such as Matthew Fitzpatrick has never been more daunting.
Will Zalatoris, top-10 king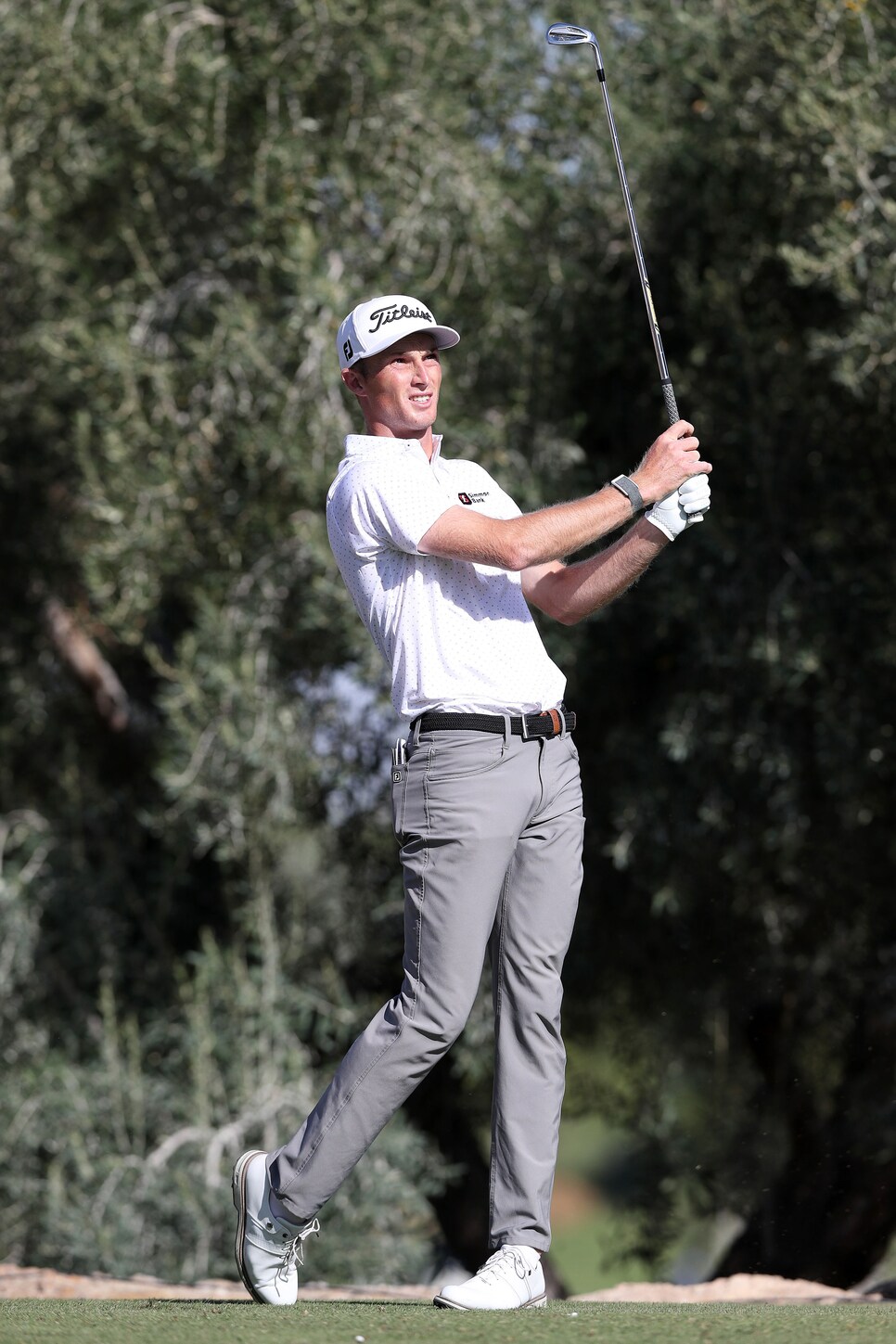 Will Zalatoris is on a heater. It's just that simple. In the last 17 weeks, the 24-year-old has played 15 events and has 11 top-10 finishes to show for it, including a T-5 this week. Most of those have been Korn Ferry Tour events, but the former Wake Forest All-American finished T-6 at the U.S Open and T-8 at the Corales Puntacana Resort & Club Championship, meaning he now has three top-10s in his last four PGA Tour starts. He's clearly good enough to play on the PGA Tour right now, and this most recent top-10 earned him yet another start, at the Bermuda Championship in three weeks. He's just three FedEx Cup points away from receiving special temporary membership this early in the season, which would allow him to receive an unlimited amount of sponsor's invites through next August. Zalatoris is creeping up on the top 50 in the World Rankings, and it looks like his days on the Korn Ferry Tour will not last much longer. Whether it's through non-member points, or a win, or the Korn Ferry points list, he's going to get his card
Justin Suh took his time, but he's finally here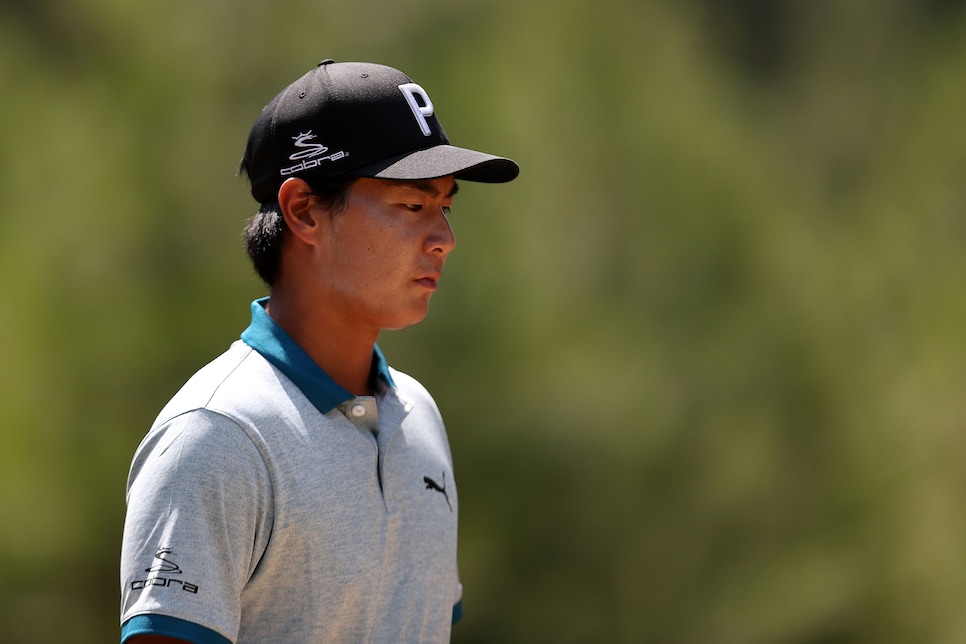 At the 2019 Travelers Championship, which feels like a full decade ago, four kids who had just turned pro sat down for an introductory press conference: Matthew Wolff, Viktor Hovland, Collin Morikawa and Justin Suh. Wolff, Hovland and Morikawa are all ranked inside the top 30 in the World Rankings and have combined for five PGA Tour wins and a major championship. Suh's path has been a bit more circuitous.
The USC grad failed to gain status on any tour last year and just recently played two tournaments on a circuit called the LOCAL iQ Series. Undeterred, he turned a sponsor's invite into the Corales Puntacana Resort & Club Championship into a solid T-14 finish. He got another invite into this week's event and shot 68-65-66-67 to finish T-8, his first top 10 on the PGA Tour. Of course, there's no shame in taking a little bit of time—it's only been 16 months since he turned pro—to get your footing on tour, but the success of his three peers had some wondering what had happened to Suh. The answer: nothing. His path is the normal one; those guys are the unicorns.