The Loop
Mark O'Meara shares how Tiger Woods botched his green jacket ceremony
There's no debating how great Tiger Woods played during his first Masters win in 1997. The 20th anniversary of his landmark 12-shot victory was a huge topic of conversation entering last week's Masters. But it turns out Tiger wasn't as smooth in the green jacket ceremony the following year.
Mark O'Meara is the guest on the next episode of Feherty (Premiering April 17 at 9 p.m. on Golf Channel) and he tells David Feherty a funny story about his buddy struggling to put the coveted piece of clothing on him in this exclusive clip, courtesy of NBC/Golf Channel. Take it away, Mark (the part about the green jacket starts at the 3:45 mark):
According to O'Meara, the problem was Woods holding up the jacket too high, making it difficult for him to get his arms through the sleeves. We dug up a couple photos and it does appear that the exchange was a little off. Look at how O'Meara seems a bit stuck: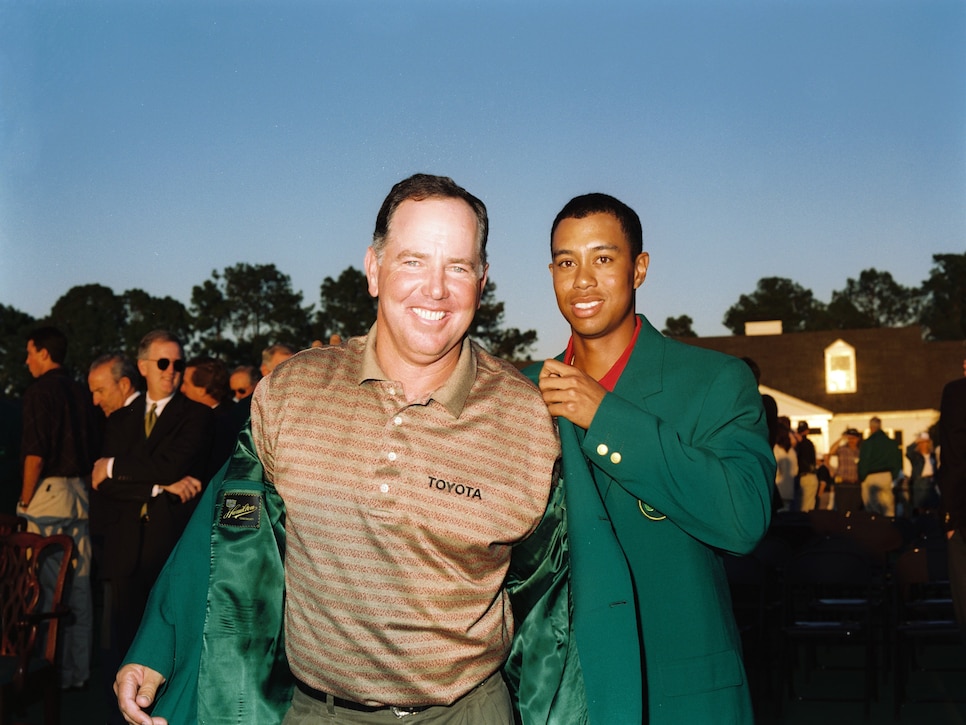 And look how Woods doesn't seem to know what to do even after O'Meara finally has the jacket on right: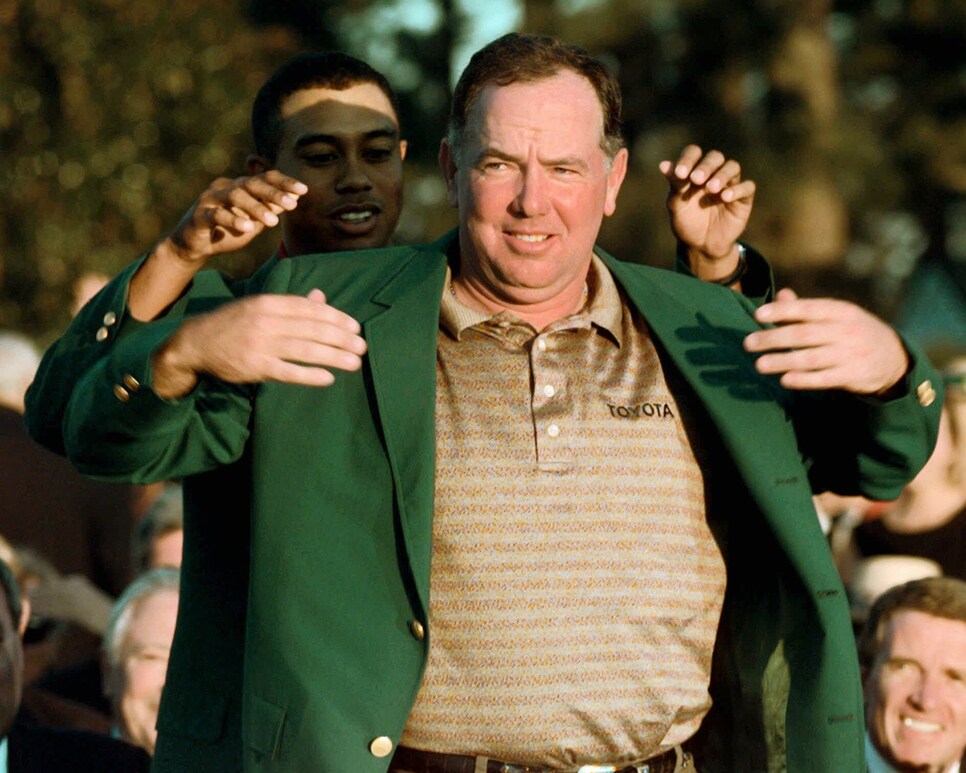 Oh, and here's O'Meara slipping the green jacket on 1999 champ Jose Maria Olazabal the following year: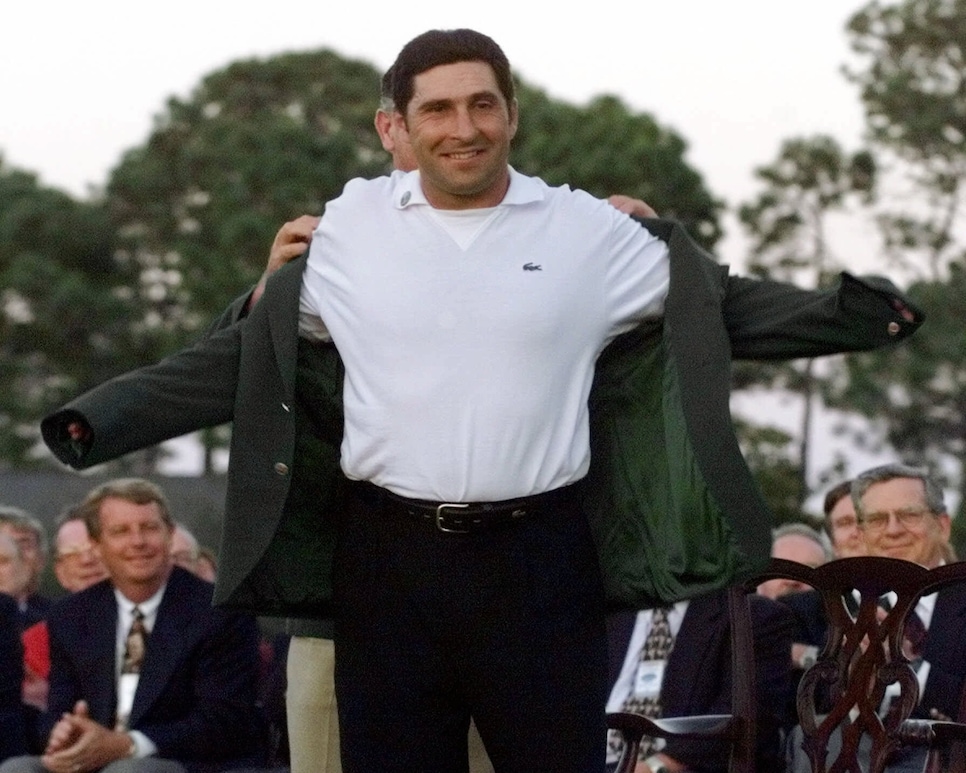 Notice that proper technique of getting the hands below the winner's shoulders. We assume Woods improved his form for the other three times he did this.