News
Mark O'Meara paints gloomy picture on Tiger Woods' condition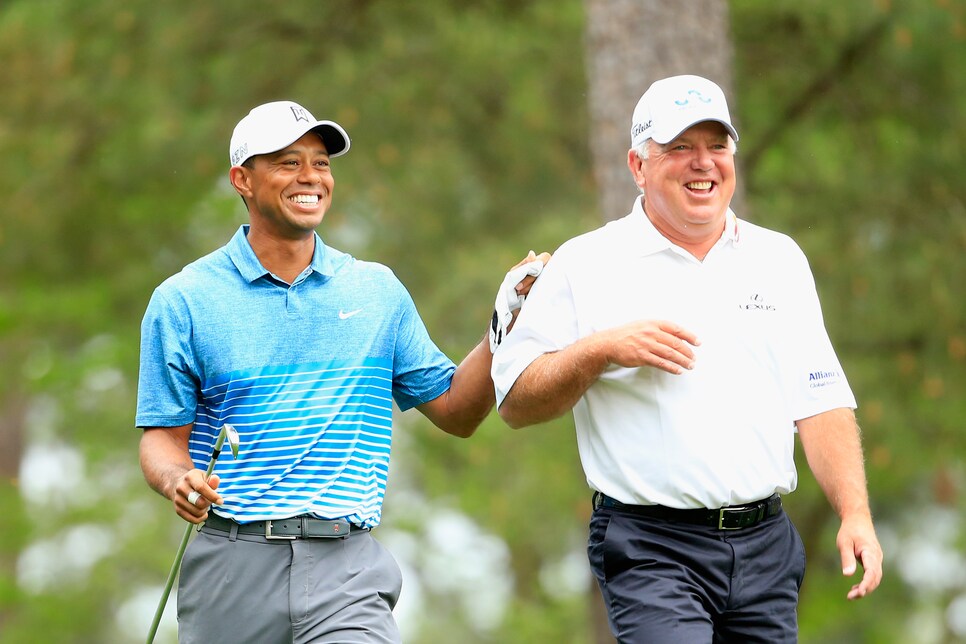 The belief that Tiger Woods was close to competing in this year's Masters was mostly shutdown by our Tim Rosaforte's report that Woods managed just two range sessions last week, the final session lasting a mere five minutes. Masters champ Mark O'Meara -- who sat next to Woods at Tuesday's Champions Dinner -- did little to brighten that ominous picture.
"He said, 'Some days I have good days; some days I have bad days.' [The pain] is pretty much in the same area in his lower back that he's had the surgeries on," O'Meara told Lavner. "But he's such a competitor that he can't come out and play half of what he did."
This year's event was supposed to be a celebration of Woods' 1997 triumph. Instead, it's hard to overlook Woods' absence from the field, his third missed Masters in the last four years.
"I know it's a struggle for him, I can tell you that much," O'Meara said. "He misses it. When you're a competitor like he is, and you've accomplished what he has, he certainly misses being here and playing the game at a high level because that's what he's been all about for all of these years."
Woods hasn't played since back spasms forced him out of the Dubai Desert Classic on February 3rd.