Unorthodox Celebrations
Tour pro holes out bunker shot for birdie, immediately throws up middle finger. Wait, what?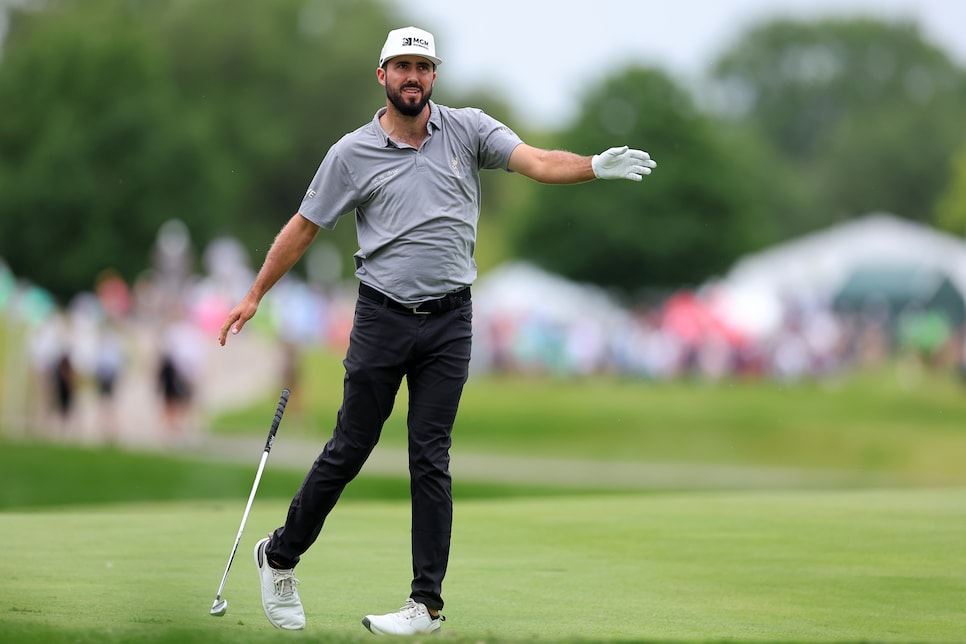 The best thing we can say about this birdie celebration from Mark Hubbard at the John Deere Classic is that it wasn't a high five. PGA Tour players are notoriously bad at executing high fives with their caddies, and even when they do, it usually looks awkward and dad-ish anyway. Few have Tiger Woods levels of "swag" when it comes to celebrating.
The worst thing we can say is, well, it's sort of rated R and thus, will likely get removed from Twitter at any moment now. For the time being, enjoy Hubbard holing out for 2 from a bunker at the par-3 12th and immediately flipping something (someone?) the bird. Wait, what?
Folks have automatically assumed Hubbard was flipping off his caddie, but if you look closely, Hubbard seems to be directing the middle finger at something to the right of his caddie before turning to him and laughing it off. Whatever it was, this is a hilarious image that will live on for all of eternity thanks to the magic of the screenshot: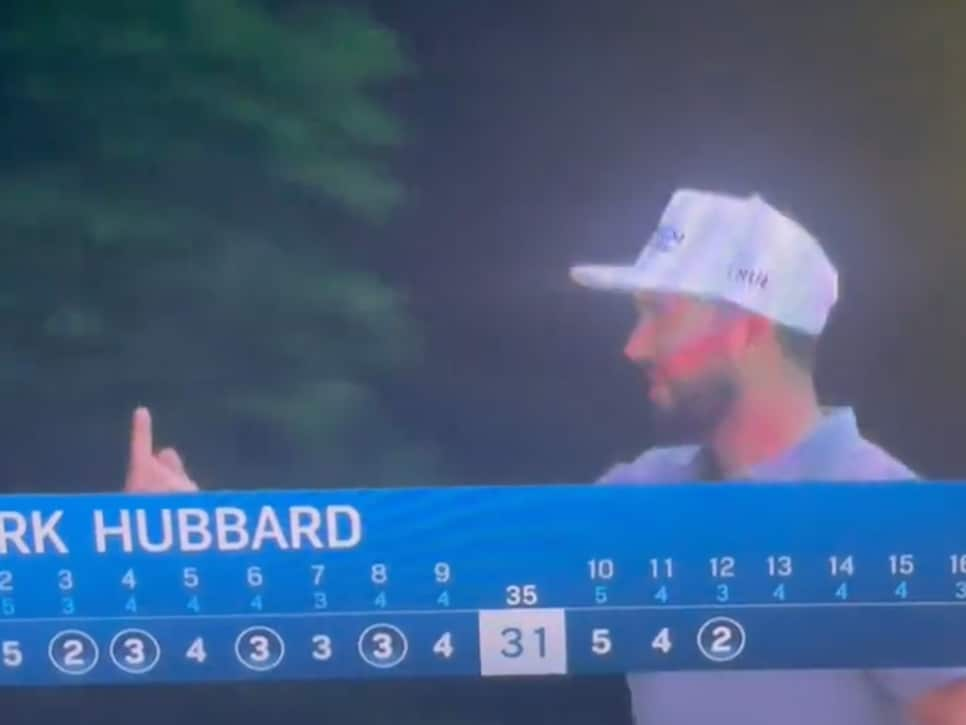 Five under, bogey-free round and something (a tree?) or someone (a fan in the woods?) still pissed off Hubbard enough for this reaction. Or maybe that's just the way he celebrates a theft of a birdie like this one. Would not surprise anyone given the fact he's done some similarly playful stuff on the course before.
Homeless Hubbs is quite the character. For all we know, he was flipping off himself.