The Loop
Ex-Cub suspended five games for calling his ex-wife 'the dingbat' multiple times on live television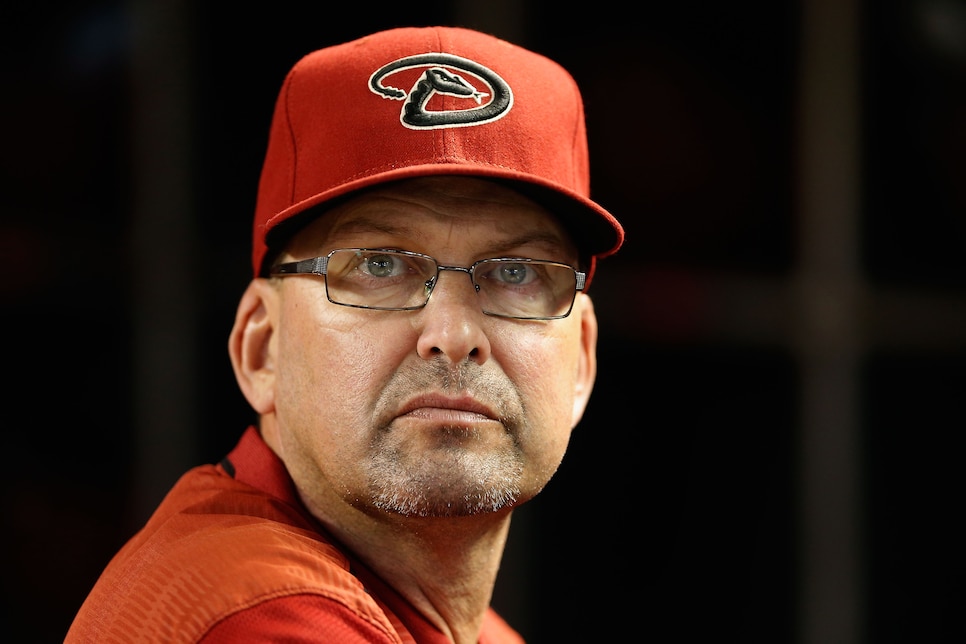 Just when you thought 2020 could not be any stranger, an ex-Chicago Cub who is a studio analyst for the Arizona Diamondbacks was suspended for five games for calling his ex-wife a "dingbat" multiple times during a Cubs vs. Brewers broadcast on Saturday afternoon.
The situation: Mark Grace, who played 16 seasons in the MLB, thirteen in Chicago and three in Arizona, was a guest analyst during the Cubs-Brewers game at Wrigley Field on Saturday. As Jay Rigdon of Awful Announcing reported, the Marquee Sports Network, which broadcasts Cubs games, introduced the guest analyst role prior to the season, disrupting what was already a fine broadcasting booth. The odd lineup of guests included Grace, a fan favorite in Chicago who made three All Star teams as a Cub.
What made the whole thing weirder is that Grace is a studio analyst in Arizona, where he was a part of the 2001 World Series-winning Diamondbacks team. But Grace has appeared as a guest analyst in Chicago a few times this season, not that anyone outside of Chicago would know or care.
Unfortunately, everybody knows and cares now for all the wrong reasons. In the middle of a close game between Chicago and Milwaukee on Saturday, Grace told one of the worst stories you'll ever hear about his ex-wife, who he referred to as "the dingbat" multiple times:
Honestly, the "dingbat" thing should be the least of people's concerns here. I'm far more concerned with Grace's utterly woeful storytelling abilities. How did we even get on this subject? Why didn't anyone step in and tell him to zip it?
The best part comes right around the 50-second mark, when a Brewers third baseman Eric Sogard lines out and Cubs play-by-play man Len Kasper went "out number 1…." and you could hear him practically praying Grace would shut up. Of course, Grace did not, and he got himself into even more trouble:
Woof. Unsurprisingly, Grace issued an apology and was suspended five games, which means he'll be back as a guest at some point. What a ridiculous time to be alive.