News
Marina Alex birdies five straight holes, shoots closing 65 at the Cambia Portland Classic, en route to first LPGA win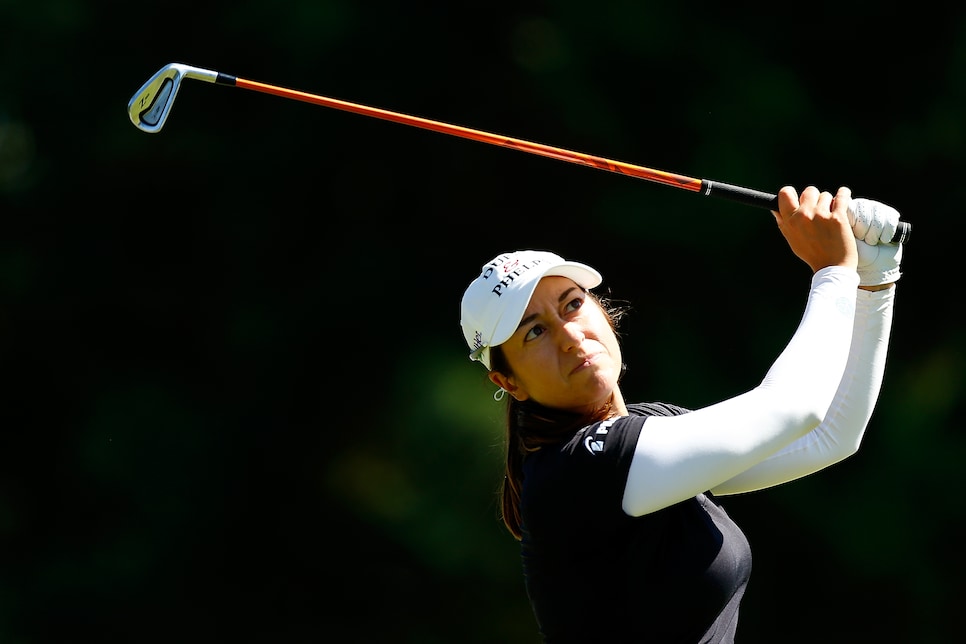 Marina Alex trailed by six strokes at the beginning of the final round of the Cambia Portland Classic on Sunday. But when she made the turn at Columbia-Edgewater Country Club, she was leading. Alex had birdied the last five holes of the front nine to turn in 30. Behind her, the duo of Minjee Lee and Georgia Hall were faltering in the final group. Both Lee and Hall have won in 2018, setting up the expectation that Sunday's final round was going to turn into a duel between the two. But Hall's 75 and Lee's 77 put them well behind Alex.
The only thing was, Alex had no clue.
The former Vanderbilt All-American had spent the entire day avoiding any glimpse of a leader board. So she was completely unaware that she held a four-stroke lead while standing on the 18th tee. Only when she got within 150 yards of the green did she finally asked her caddie where they stood.
The surprise made the result all the sweeter. After playing in 124 LPGA Tour events, Alex finally claimed her first title, closing with a 65 to finish the week at 19-under 269. The 28-year-old from New Jersey is the fifth American to win on the LPGA Tour in the 2018 season.
"I kind of just pretended all day that I was behind and that I needed to play catch-up," Alex said. "I think it really helped me just play my best."
The win is the largest come-from-behind victory on the LPGA Tour in the 2018 season.
Early in the week, Alex proved her game agreed with the course. Alex opened with a 62 to gain an early lead. But after back-to-back 71s, she had lost her position at the top of the leader board.
"The first day I played so incredible, and I knew that it was in there," Alex said. "Yesterday and on Friday I was a little nervous. It was tough to back up the first round with some good rounds. I mean, I shot one under each day, and I thought I played OK, and it was actually nice having … just a hole I needed to dig myself out of, so I felt like I could just go out there and free-wheel it and make as many birdies as I could."
Alex added that part of the reason for her success was having Travis Wilson on the bag. Wilson, coincidentally, was the same caddie to carry for Stacy Lewis when she won this event in 2017. Lewis was not defending her title as she is preparing for the birth of her first child later this fall.
With the win, Alex joins a growing group of first-time winners on the LPGA Tour: She's the eighth player to grab her first career title in 2018.