News
Marc Leishman takes an early first step toward his big goal for 2019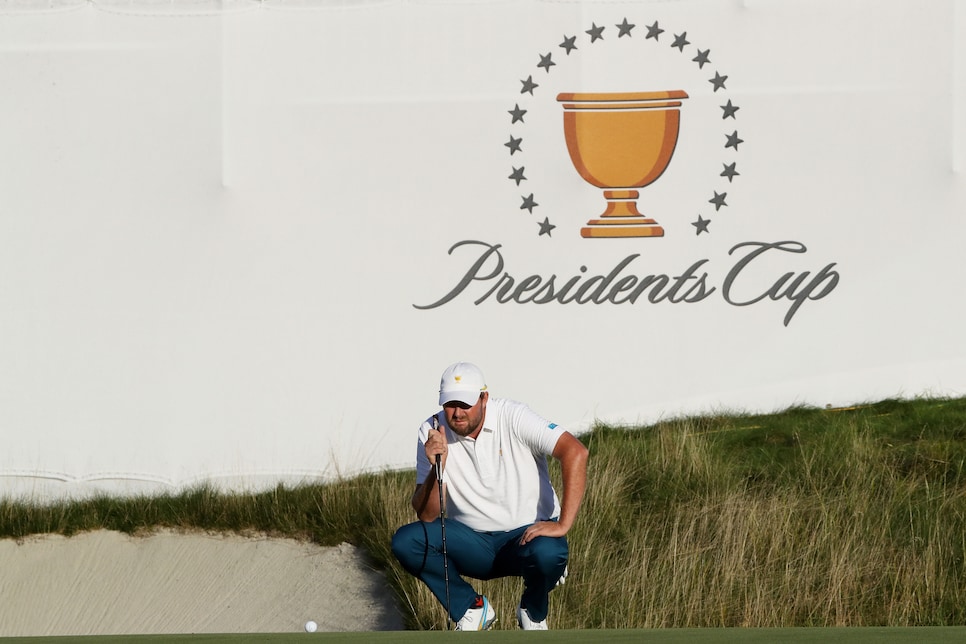 As much as the United States has struggled in the Ryder Cup in recent years—particularly on the road—it hasn't had the worst record in men's professional team competitions of late. That goes to the International team in the Presidents Cup, which is currently on a seven-match losing streak as it eyes the next competition 14 months from now at Royal Melbourne.
So how can the International team stop its own slide? Well, performances like the one Marc Leishman delivered on Sunday at the CIMB Classic in Malaysia would certainly help.
Leishman broke free from a three-way tie at the start of the final round with four birdies in his first five holes. It was the start of a tidy seven-under 65 performance at TPC Kuala Lumpur that allowed Leishman to cruise to a five-stroke victory over Emiliano Grillo, Chesson Hadley and Bronson Burgoon. Leishman's final 72-hole score—26-under 262—matched the tournament scoring record, with the victory becoming the fourth of his PGA Tour career and third in his last 44 starts.
It will give the Aussie a big boost when the next Presidents Cup standings come out (he was 16th at the start of the week), as he tries to make the team for a fourth time. This time it will carry extra meaning as the event is played in Leishman's home country.
"Being back at Royal Melbourne's going to be awesome," Leishman said. "I've played three President Cups so far, two in America, one in Korea, so to play one in Melbourne again with all my friends and family there is going to be awesome. [I'm] hoping I can continue this form, be a leader on that team."
Fourteen months is a long way off, but he'll need to be one of the leaders if there's any chance of the International team ending a losing streak that included an eight-point defeat at Liberty National last fall that was so bad the competition was nearly over before ever reaching the singles matches.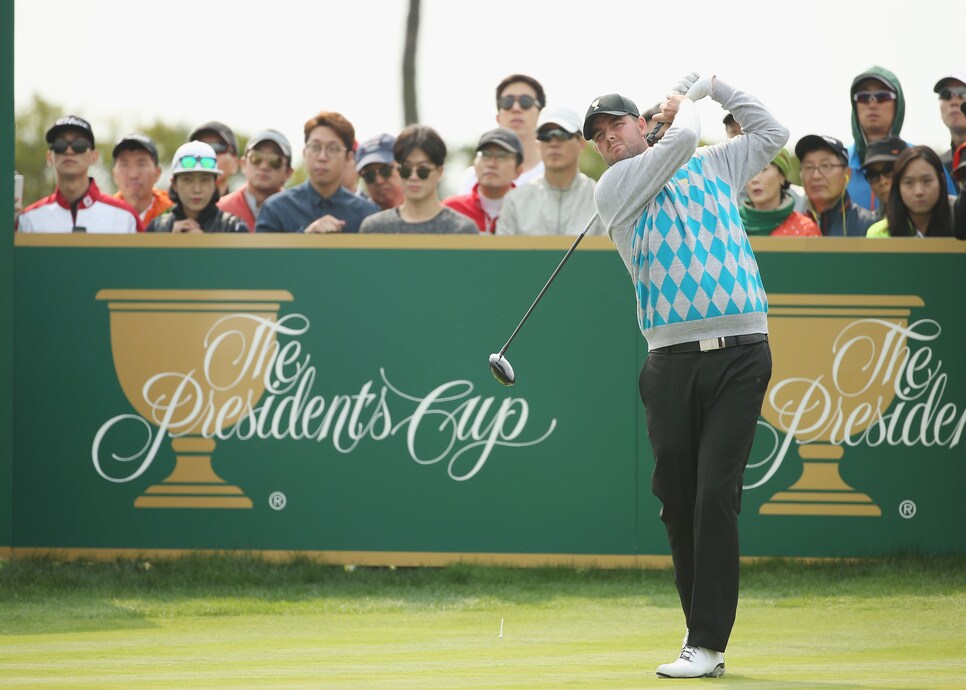 The good news for the International team in the next go round, aside from a suddenly reeling and somewhat disjointed U.S. team (can you say Patrick Reed?) is that Leishman might not be the only player it can turn to.
Grillo opened Sunday's final round by going out in 30 before stalling on the back and finishing with a 66. Still, it was the 26-year-old Argentine's best finish on tour since a runner-up at the 2016 Northern Trust, and his second top-10 in his last four worldwide starts.
Then there was India's Shubhankar Sharma, who was one of the three players tied with Leishman at the start of the final round in Malaysia. He stumbles on Sunday, with two bogeys in his first six holes and five overall on his way to a disappointing 72 to tie for 10th. Still, it was the 22-year-old's second top-10 on the PGA Tour in the last eight months in a still burgeoning career. He'll get another chance to impress 2019 International captain Ernie Els with a practice round next week in Korea.
"He's told me it would be great if you can make [the team]," Sharma said of Els. "That's always enticing for a kid my age."
A few other players also had performances in Malaysia that should be encouraging for Els. Mexico's Abraham Ancer finished T-5 with a closing 65, fellow South African Louis Oosthuizen was T-5, and South Korea's Siwoo Kim shots a Sunday 65 to finish T-10.
It's still a long way out, but any little bit of optimism is a welcome one for the Internationals.