The Loop
Man pulls gun on golfer who hit a ball into his backyard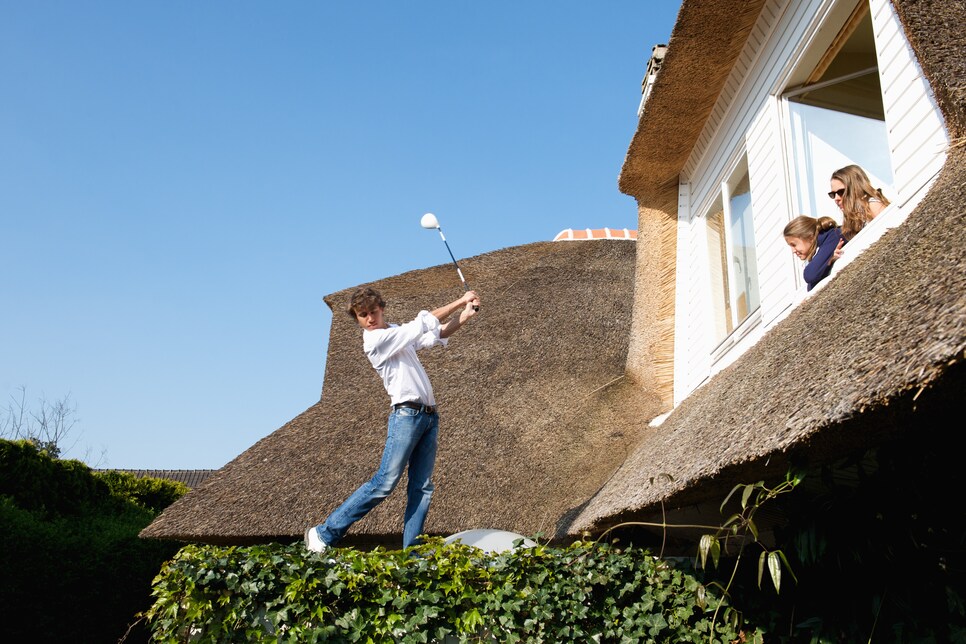 Cultura RF/Benedicte Vanderreydt
A Pennsylvania man pulled a pistol and threatened a golfer who had hit a wayward shot into his backyard, according to police. And, well, this is why you obey OB stakes and don't go onto someone else's property, even if you just put a brand new ProV1 into play.
CBS Pittsburgh reports the incident took place at the Bonniebrook Golf Course in Butler County on Sunday afternoon. Thankfully, no one was hurt, but it seems the 55-year-old living in the house was not happy with the golfer trying to retrieve his golf ball from his yard.
State police said the man who pulled out the gun will be cited for terroristic threats, simple assault and harassment.
No word on whether the golfer got his ball back. Regardless, we're guessing he won't stray onto someone's property to go looking for one next time.