Instruction
Make your swing ageless like Bernhard Langer's by getting centered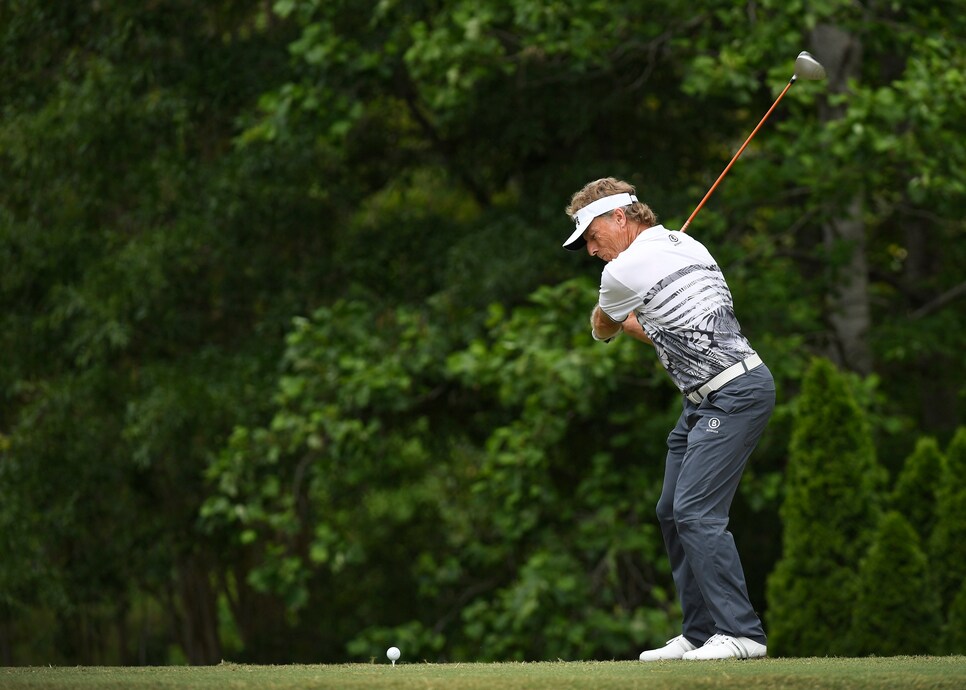 In theory, PGA Champions players should have a shelf life. After all, every year there's a new set of 50-year-olds to put pressure on the aging stars.
But 59-year-old Bernhard Langer is showing no signs of slowdown. Langer scorched the field Sunday at the Regions Tradition, shooting a 64 to win his eighth senior major, tying Jack Nicklaus for the most all-time.
Langer did it pretty much the way he always has -- by driving the ball accurately and giving himself lots of birdie chances. He hit 80 percent of his fairways and 85 percent of his greens, and made just four bogeys to go with his 24 birdies.
Top New York teacher Michael Jacobs says Langer's mind is definitely stronger than most, but what he does with his swing is something easier for most players to copy.
"Why is it that some players like Langer, Sam Snead and Tom Watson seem to be able to play forever without getting hurt, and they're always around the leaderboard?" Jacobs says. "I'd argue that it's because they're 'structurally sound.'"
At address, Langer has all of his joints lined up over each other -- shoulders, hips, knees and ankles, says Jacobs.
"He puts the least amount of stress on the muscles around the spine, and he's able to consistently accelerate the joints in sequence." He's in position to do the same thing over and over, without no pain or restriction. "Doing it this way puts the load and stress on your joints--which are designed to handle it -- and not your back, which isn't."
"Centration," as Jacobs calls it, won't make the putts for you, but starting that way will make you more likely to avoid having to add compensations into your swing.
Plus, you'll be way ready for the senior club championship.