The Loop
Make your bunker shots dance like Rickie Fowler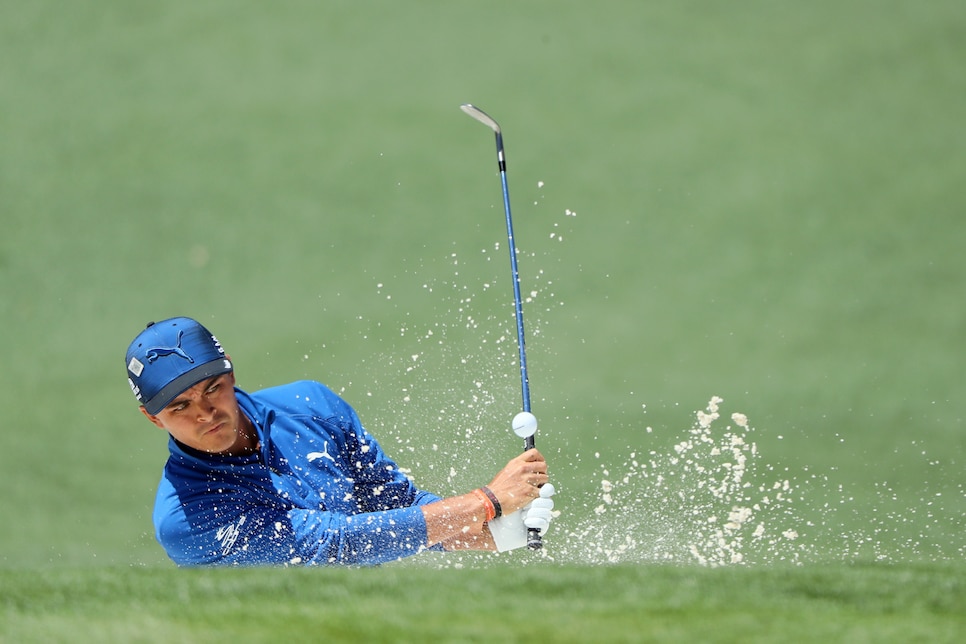 Everybody is waiting for Rickie Fowler to have his major championship moment. Maybe his bunker shot on the par-5 second hole is the precursor.
Fowler reached the greenside bunker in two, then jarred it from the sand for eagle to get into red numbers for the tournament. The shot was an exquisite combination of speed and delicacy, landing in the fringe and heading downhill and into the cup. Without the right height and spin, it's a shot that easily heads 20 feet past and makes par a scramble.
"His technique here is amazing -- he has the face wide open, and he gets the club down and under the ball while hitting very close to it," says top Maryland teacher Bernie Najar, who is based at Caves Valley Golf Club outside Baltimore. "It's a perfect strike, with perfect speed, and the club skips through the sand."
It's not a shot for the faint of heart, but if you want to try it, here's how. "Set the face wide open, but also adjust your grip so that your right hand is turned more on top of the club," says Najar. "The V on your hand will be pointing at your left eye -- instead of your right ear like it would be for a normal grip." Now, lower your hands at address, which raises the effective loft of the club. Hinge the club early on the backswing, and swing through with lots of speed.
"Most people have a hard time with short bunker shots because they don't produce enough speed or enough spin," says Najar. "If you quit on it or make a soft swing, you'll just stick the club in the sand and the ball won't move much. Make an aggressive swing that feels down, left and inward, and feel like the face is pointing at the sky when it enters and exits the sand -- and that it's pointing back at you at the finish."