The Loop
Make a statement with this $5,000 Cadillac golf cart
In some circles, the mere act of taking a cart will get you the stink eye from the walking purists.
You could cave to the peer pressure and hump that Ping Hoofer yourself. Or you could go the other way.
This, um, heavily modified Club Car golf cart has been made to look like a cross between a late-1990s Cadillac DeVille and the Popemobile. It even comes with its own aluminum trailer, so you can get it to the first tee from your house.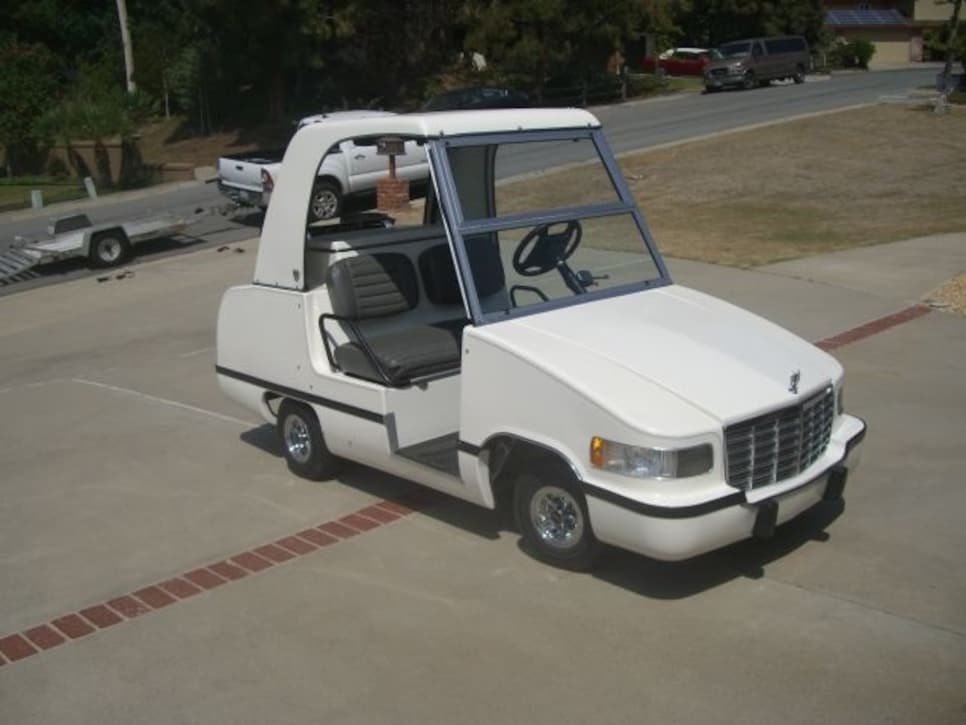 According to the seller, the cart has working head and taillights, brake lights, turn signals, leather seats, dash fans, a built-in ice chest and storage space in space under the functional hood. It can be yours for $5,000.
Don't have anything with a hitch to pull the trailer? Double down on Cadillac and pick up this high-mileage 2002 Escalade. It's currently going for $3,500 less than the cart will run you.
The speedometer doesn't always work, but with 20-inch chrome wheels and a Caddy-cart attached to the back, you're going to want to give folks plenty of time to see you both coming and going.