Style News
A look at the newest drop in Macklemore's golf apparel line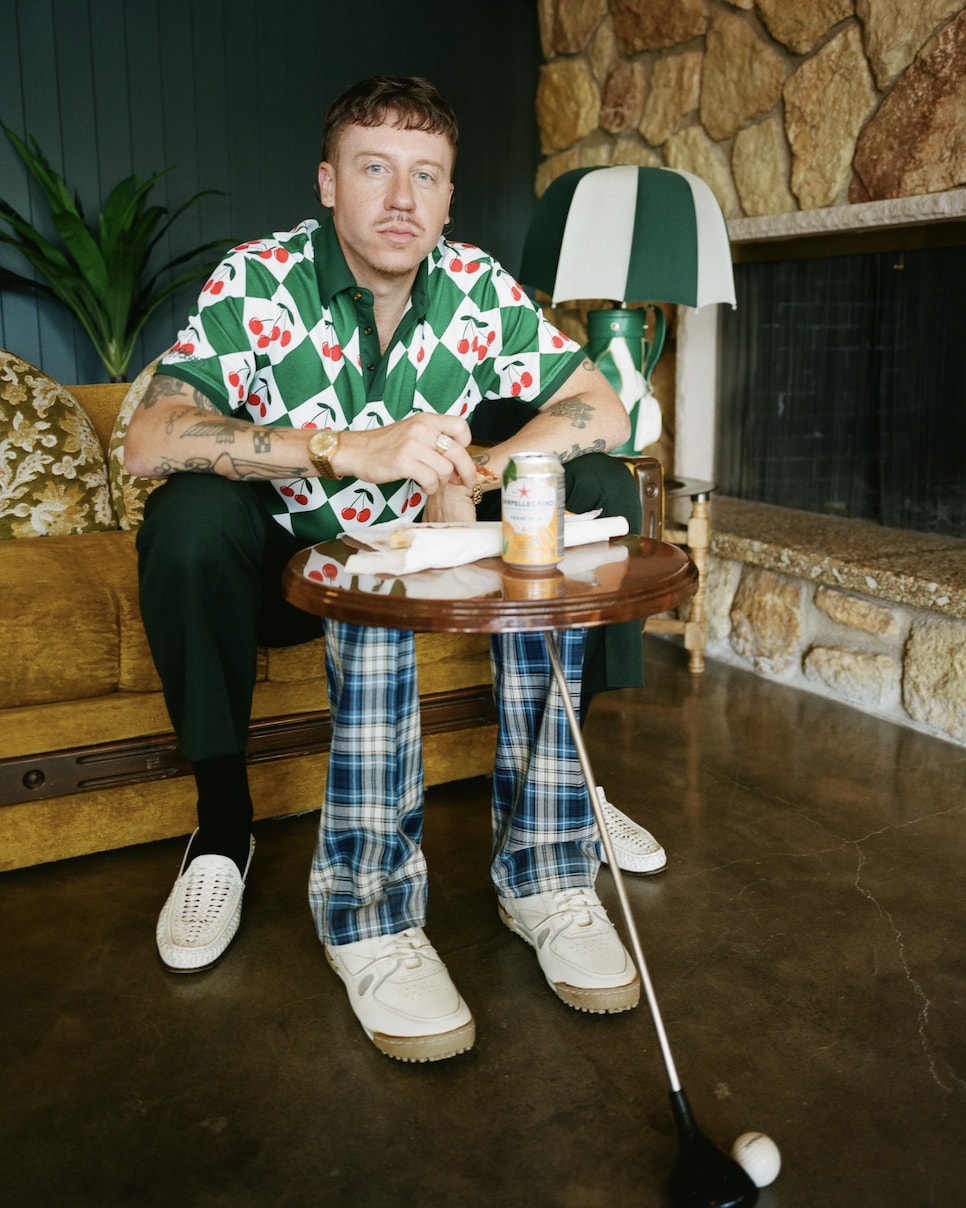 Macklemore released a new collection of statement-making golf clothes this week under the Bogey Boy brand, sticking to its vintage golf vision with retro designs, old-school bowling-shirt silhouettes and unique graphics. Here's a look at Bogey Boy's first fall collection, with more expected to drop later this year.
Launched in March, each piece in the Bogey Boy line is meticulously designed by Macklemore himself. While his career is in music, his fashion instinct and expertise is top notch. The 38-year-old Seattle resident obsesses over the outfits found in archival golf magazines and scours through thrift shops for inspiration on the design, craftsmanship and attitude for each collection. It's not unlikely to find him pursuing old Golf Digest issues he's purchased on eBay in stacks.
The newest line includes four new golf shirts with bold styling, six short-sleeve button-up tops, a collection of t-shirts and a handful of accessories to match. From cherry motifs to deer and big-cat graphics, the collection is full of fashion-foward looks likely to be a hit with extravagent-dressing golfers and non-golfers alike.