Style
Macklemore created a line of golf clothes that pushes the boundaries of on-course style
*All products featured on Golf Digest are independently selected by our editors. However, when you buy something through our retail links, we may earn an affiliate commission.*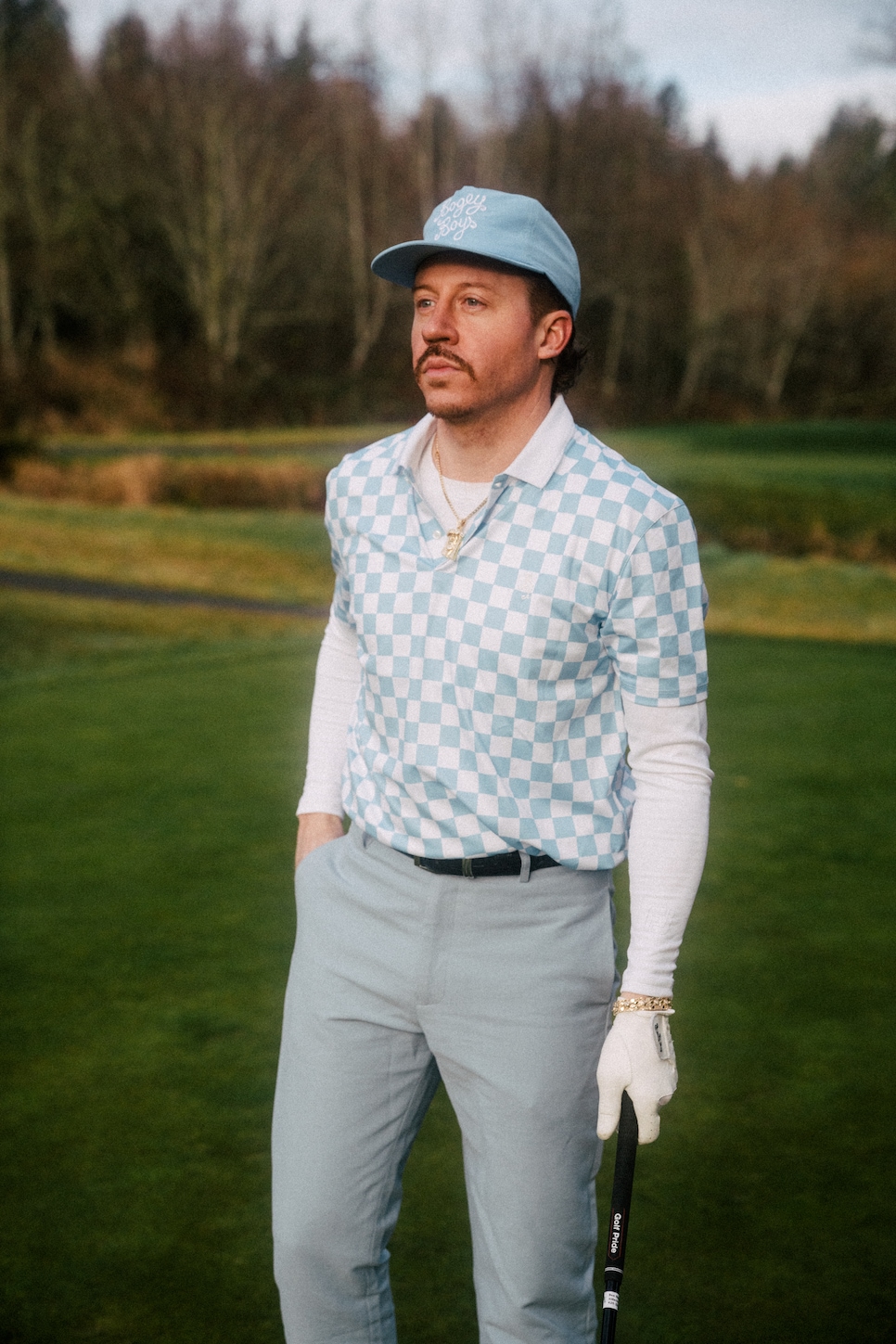 Grammy-winning artist Macklemore caught the golf bug, hard. He picked up the game on a whim just over two years ago and has since played in two AT&T Pebble Beach Pro-Am events, lowered his handicap to a cool 11, and most recently, launched a golf apparel line called Bogey Boys.

RELATED: 6 emerging golf brands that caught our eye at the Virtual PGA Show
The idea for the line came out of his experience browsing pro shop offerings and being uninspired by the apparel and accessories available. Bogey Boys' first season launched at the end of February with statement-making pieces that'll make you want to make a cliché comment about Macklemore's time at the thrift shop.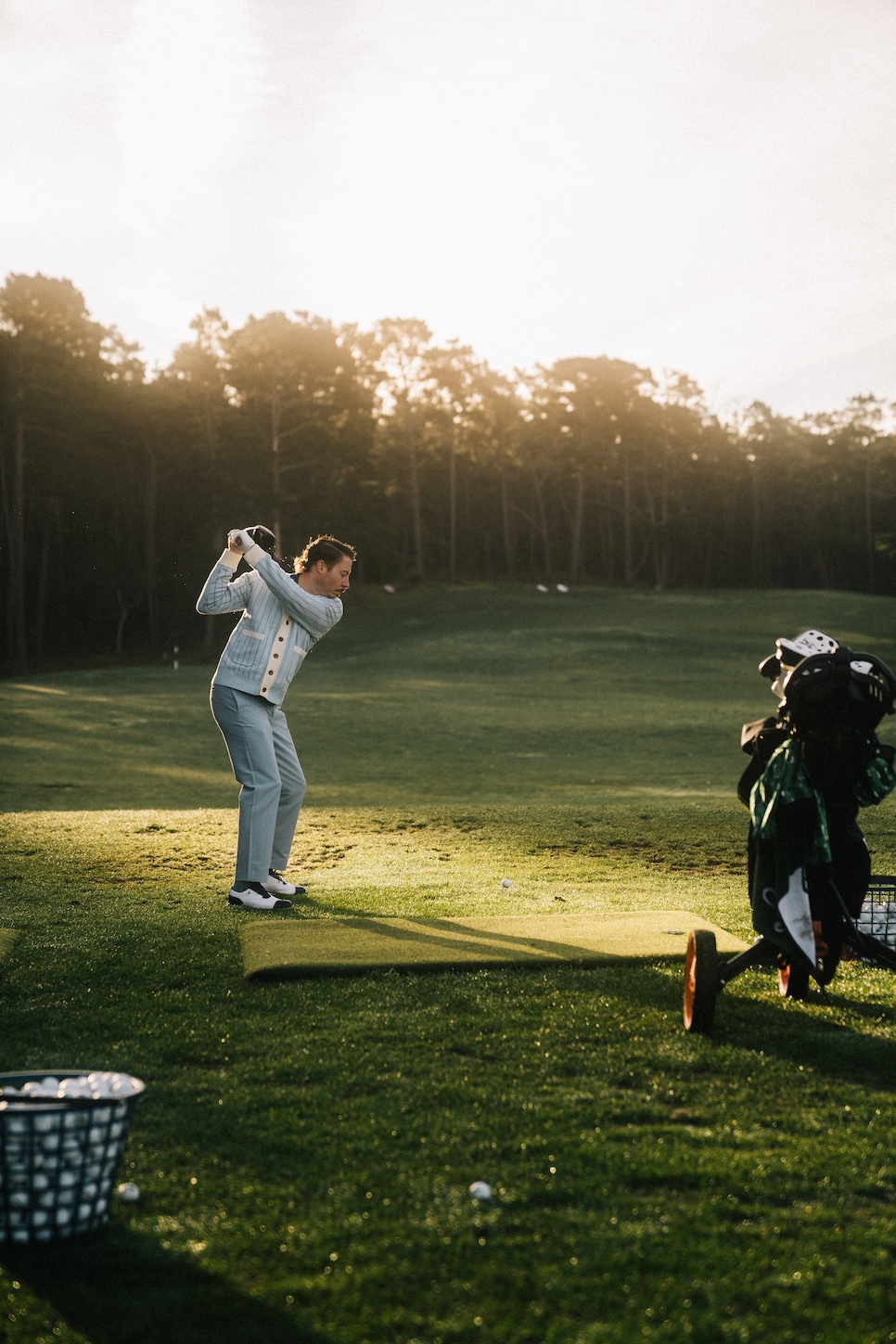 Pulling inspiration from vintage golf style, Macklemore paged through archival issues of Golf Digest he found on eBay to create a mood board for the line.
"I've always loved old school golf fashion ... even before I was paying attention to the sport itself," Macklemore said. "How [golfers] were dressing in the 1970s and 80s ... those outfits were fire compared to what's on the PGA Tour or in an everyday pro shop."
The 37-year-old Seattle native picked up the game in Hawaii and admits he doesn't remember if he was dressed appropriately for his first round. He didn't start thinking critically about his on-course attire until he returned to the Pacific Northwest winter and even then waterproofing and insulation were prioritized over style.
"I had just gotten a taste of the bug in Hawaii, but coming back to Seattle in December I was out there in Gore-Tex, boots, hoodies and a lot of fleece," Macklemore said. "It wasn't until early spring that I was like 'Yo, none of these places sell any interesting clothes.' "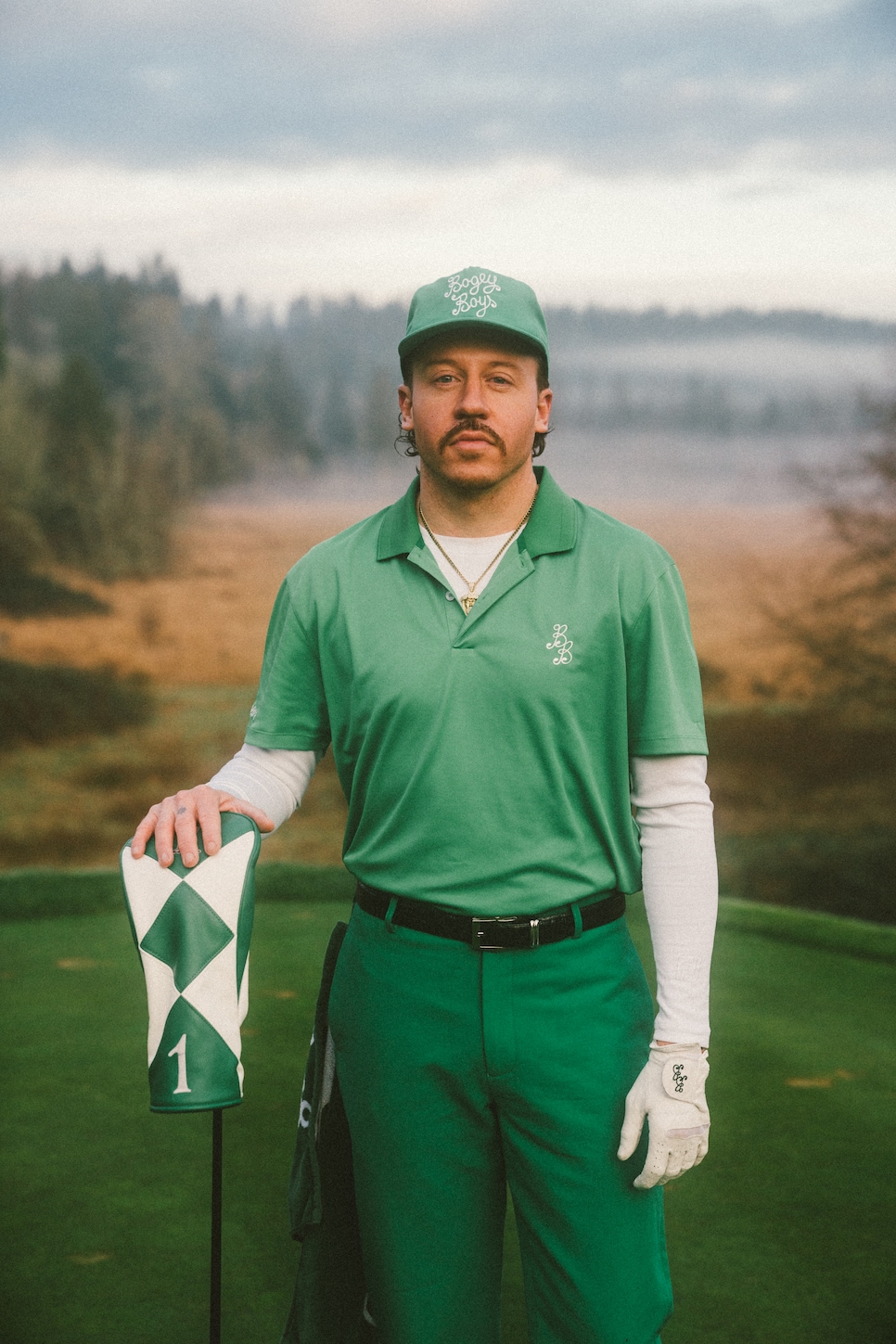 He understands his line—which includes tartan prints, 1950s-inspired cardigans and lots of bright colors—isn't for everyone, but he hopes to offer fresh options to both new and existing golfers to help expand what it means to "look like a golfer."
"Bogey Boys is bringing a sense of style that has been lacking in the game for many years," Macklemore said. "It doesn't seem like a lot of these big companies put a ton of energy into the style component of the clothing they design, and Bogey Boys is the opposite."

The collection includes a blend of technical- and fashion-focused pieces that could top style charts on the golf course just as easily as they could on a runway. Layering options include a lightweight windbreaker with zip-off sleeves, a mid-weight tartan jacket finished with a bold gold zipper and two cardigans designed with both a heavy weight and heavy dosage of vibrant vintage styling. The primarily sticks to a light blue, green and pink colorway for pieces that will pair well together or alone.
"And these are absolutely made to play golf in," Macklemore reiterates. "But with creativity, originality and a flare you are not going to find anywhere else."