Rules
Tour pro gets absolutely screwed, accidentally plays wrong ball and makes double-bogey 7 on final hole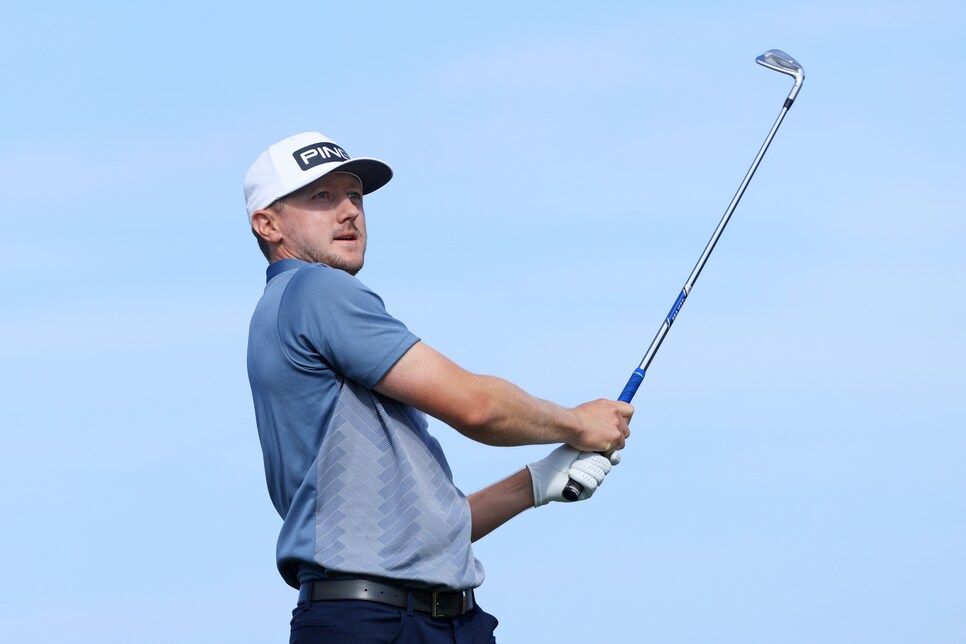 In golf, unlike in team sports, everything falls solely on the individual. There is no one but yourself to blame after a poor swing or a chunked chip or an ugly three-putt. When the Rules of Golf are involved, however, all bets are off.
Canada's Mackenzie Hughes found this out the hard way on Wednesday evening at Torrey Pines, where he had worked it to four under through 17 holes on the North Course. At the par-5 ninth (his 18th), Hughes found the fairway off the tee and then thought he hit a solid second shot that either found the green or came to rest somewhere just off of it.
That's when things got real weird, real fast. As Hughes went on to explain on Twitter, he went to where his ball was marked with a little flag by a volunteer, a common occurrence on the PGA Tour. Hughes then chipped his third to about six feet, setting up a prime chance to shoot a five-under 67, which would have had him inside the top 10 at day's end.
Turns out, it was the wrong ball, a crushing blow as Hughes was then penalized and went on to make a double-bogey 7:
Instead of being five under and just four back, Hughes will now begin the second round seven off the lead. A tough break, and an overall unfortunate situation that no one can really be blamed for. The only mistake Hughes made here was assuming it was his ball, which, again, is hard to blame him for considering there was a flag marking it.