Podcasts
Mackenzie Hughes on the tour's fastest eater, a near college dynasty, and why his son didn't want dad's latest trophy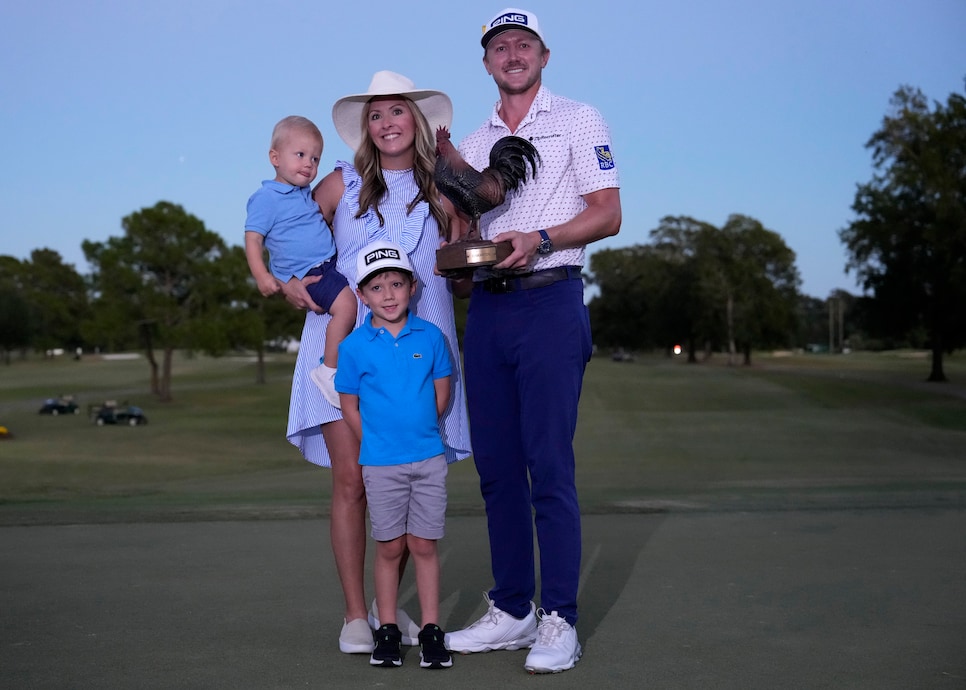 Mackenzie Hughes' first PGA Tour title came in 2016, and his first son came the following year. So it makes sense that young Kenton, now 5, wanted to actually see his dad win a tournament. And that when win No. 2 came, he would want the trophy to go in his room. And then Hughes won the Sanderson Farms Championship last fall, and, suddenly, Kenton had a change of heart.
"I don't think that was the trophy he had in mind," Hughes said with a laugh on this week's The Loop podcast.
What was the problem? Well, it was the Sanderson's notorious rooster trophy. You'd think a child might like a prize in the form of a farm animal, but apparently not in this case. It is a pretty big rooster, after all.
"I think he won like a really tiny, like cup or something like that type of trophy," Hughes continued. "And, we came home with a big rooster, which I think, but, he, you know, thought otherwise I thought he was gonna put it in his room and then eventually he's like, no, I don't want it in my room. So, yeah, so it's a tough crowd over here, but hopefully we'll, be able to get him a few more to choose from."
Ouch. Tough crowd, indeed. But at 32, Hughes seems far from finished winning golf tournaments. We caught up with the Canadian during an off week to discuss his Presidents Cup hopes, the potential rollback, a college golf dynasty that could have been, his evolving golf style with Mizzen+Main, and the fastest eater on the PGA Tour. Plus, the guys debate the USGA handicap system and a possible LIV conspiracy. Please have a listen: