Ryder Cup
PGA Championship 2023: Luke Donald leaves door open for LIV Golf at the Ryder Cup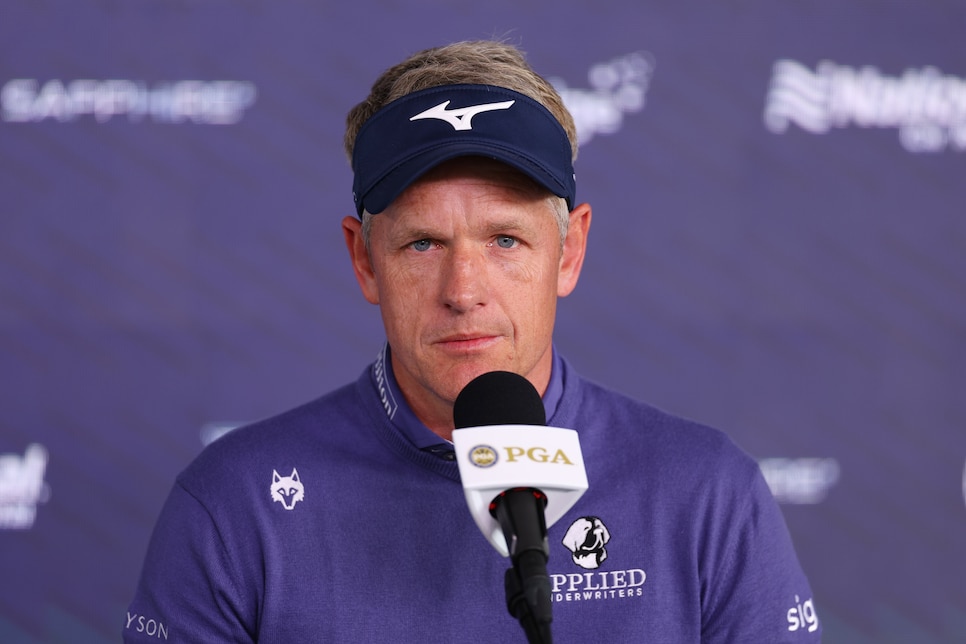 ROCHESTER — The possibility is slim. But according to European captain Luke Donald, the Ryder Cup door hasn't been completely shut on LIV Golf players.
Following the DP World Tour's legal win against LIV Golf last month, the Old World circuit was allowed to enforce fines and sanctions against its members that defected to the Saudi-backed league, a move that then triggered a wave of resignations from the likes of Sergio Garcia, Ian Poulter, Lee Westwood, Richard Bland and Henrik Stenson. By revoking their DP World Tour membership, those players are ineligible to compete or represent Team Europe in future Ryder Cups, including this year's edition in Italy.
However, not all LIV players with European backgrounds have resigned. Speaking to the media Tuesday at the PGA Championship, Donald said he would keep his options open.
"They're still eligible if they're members of the tour and were born in Europe. That is still a possibility for some guys," Donald said.
There's also a weird dynamic currently in play between the two teams. While the DP World Tour controls eligibility for Team Europe, the PGA of America—not the PGA Tour—controls eligibility for the United States. Although tour players have PGA of America membership through their tour cards, that membership has been grandfathered to this year's Ryder Cup for those that have been suspended by the tour. Meaning, the U.S. has a wider selection pool than Europe.
When asked if he and U.S. captain Zach Johnson have come to an agreement regarding this matter, Donald shot the idea down.
"I think in terms of what Zach is doing and his options, I think that's kind of his call. Whether LIV players play on his team, again, I haven't really talked to him much about it as a captains' agreement, as you said," Donald said, later adding, "To be honest, I think that the team selections should be pretty separate. I'm in charge of the European team and what's best for us, and he's in charge of the U.S. team and what's best for him. I think that's just how it should be."
As for his thoughts on the absence of those who have been integral to the Ryder Cup due to their LIV ties, Donald called it a "shame" while also acknowledging the consequences that come with actions.
"I think we all knew when LIV came about and it was approached to a lot of us that if you did that, there were these opportunities," Donald said, "there were these chances that stuff like this could happen, and you could put your potential future in jeopardy. I think everyone knew that."
The 2023 Ryder Cup begins Sept. 29. The Americans are defending champs, but have not won a Ryder Cup on foreign soil since 1993.