LPGA Mediheal Championship
Making her second straight LPGA start, Lucy Li hopes to build on her success at the U.S. Women's Open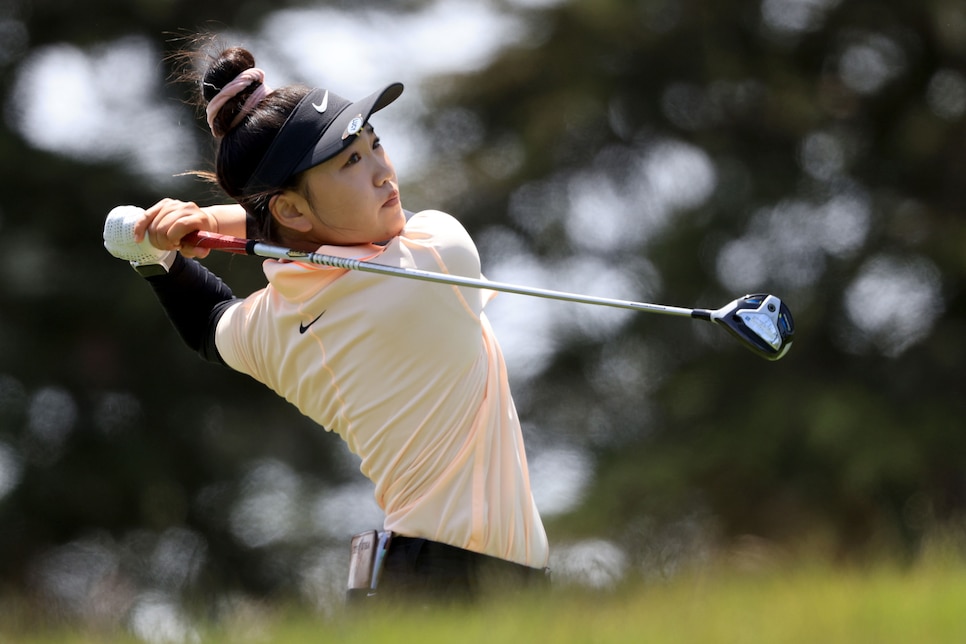 Lucy Li hits her tee shot on the fourth hole during the third round of the 76th U.S. Women's Open.
Sean M. Haffey
SAN FRANCISCO — With four holes to play in the late afternoon last Friday at the U.S. Women's Open, Lucy Li was five over par and flirting with the cut line. To her credit, the 18-year-old understood the situation, how she was in danger of squandering the opportunity she'd earned by qualifying for the major as a Symetra Tour pro. At the risk of hyperbole, making the weekend could be a key moment in her young career.
In the moment, Li came to rely on a newfound skill: patience. "I feel like going into this year, especially mentally I feel like I learned a lot from last year," Li said. "A lot of those kind of virtues, like patience and stuff like that, something I learned last year, definitely came into use last week at the Open."
Indeed, the Bay Area native went on to birdie three of the last four holes to easily make the cut. Rounds of 71-73 on the weekend left her at four over for the championship and in tie for 16th, her best career finish in an LPGA event.
Carrying some momentum, Li is set to play in her second straight event at home, competing in this week's LPGA Mediheal Championship. Lake Merced Golf Club is only 30 minutes from where Li lives. She's maintained a relationship with the GM and became a member at the course. It made Li a natural fit for a sponsor's exemption, the first of six she can take on tour in 2021.
The opportunities Li gets to compete in events can potentially lead to her earning LPGA status for 2022. Put back into place for this year after being removed during the 2020 season, non-LPGA members finishing in the top 40 of CME points list can earn a tour card for the following year. Li pocketed 68.9 points from her finish at Olympic, putting her 247 points behind Lizette Salas in 40th place. Moreover, a solid finish this week could open up the possibility of more sponsor invites this summer (she has no other exemptions currently lined up).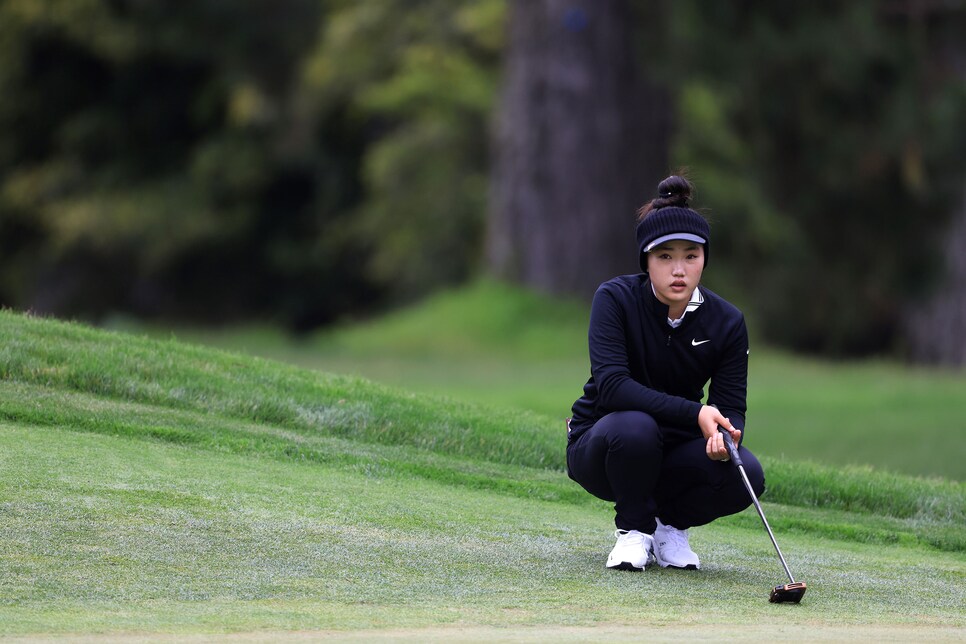 Lucy Li lines up her putt on the 12th hole during the second round last week at The Olympic Club.
Sean M. Haffey
Li knows patience will be critical in the process toward getting to the LPGA Tour. "I obviously did pretty well last week," Li said. "I think it's important to play each tournament as they come. If I play well, then I play well. If I don't, I don't."
If LPGA starts don't come to pass, Li will go back to playing the Symetra Tour in hopes of moving up permanent to the LPGA. Li played five out of eight events before competing in the Women's Open and sits 43rd on the Symetra money list, with the top 10 players earning LPGA status for the following season.
"That's pretty expected if you're going to miss that many tournaments," Li said of her place on the Symetra money list. "I'm going to play quite a bit more later on, it's really important there to be patient. You don't have to jump up on that money list so quickly. I'm just really happy to have the opportunities I do."