Podcasts
Lucas Glover's swamp ass still has nothing on this journeyman tour pro's
Given he's won the last two events on the PGA Tour, it's fair to call Lucas Glover the hottest golfer on the planet right now. Given is swamp-ass situation on Sunday in Memphis, we mean that both literally and figuratively.
Unfortunately, Glover's sopping wet khaki pants took a little attention away from his fine play, though it also highlighted just how hard the man was grinding to pick up his second straight victory. He was breaking a sweat both mentally and physically down the stretch, saving clutch par after clutch par and eventually outlasting Patrick Cantlay on the first hole of sudden death.
As legendary as Glover's swamp ass was, it still pales in comparison to the OG Swamp Ass King, Robert Garrigus, as we discussed on this week's episode of The Loop podcast. That's right, it's 2023 and Robert Garrigus is still driving podcast conversations. That's called moving the needle, folks.
It should come as a shock to no one that this picture is from ... yep, you guessed it, the FedEx St. Jude Classic from June of 2010. Maybe we should stop going to Memphis in the summer? Just a thought: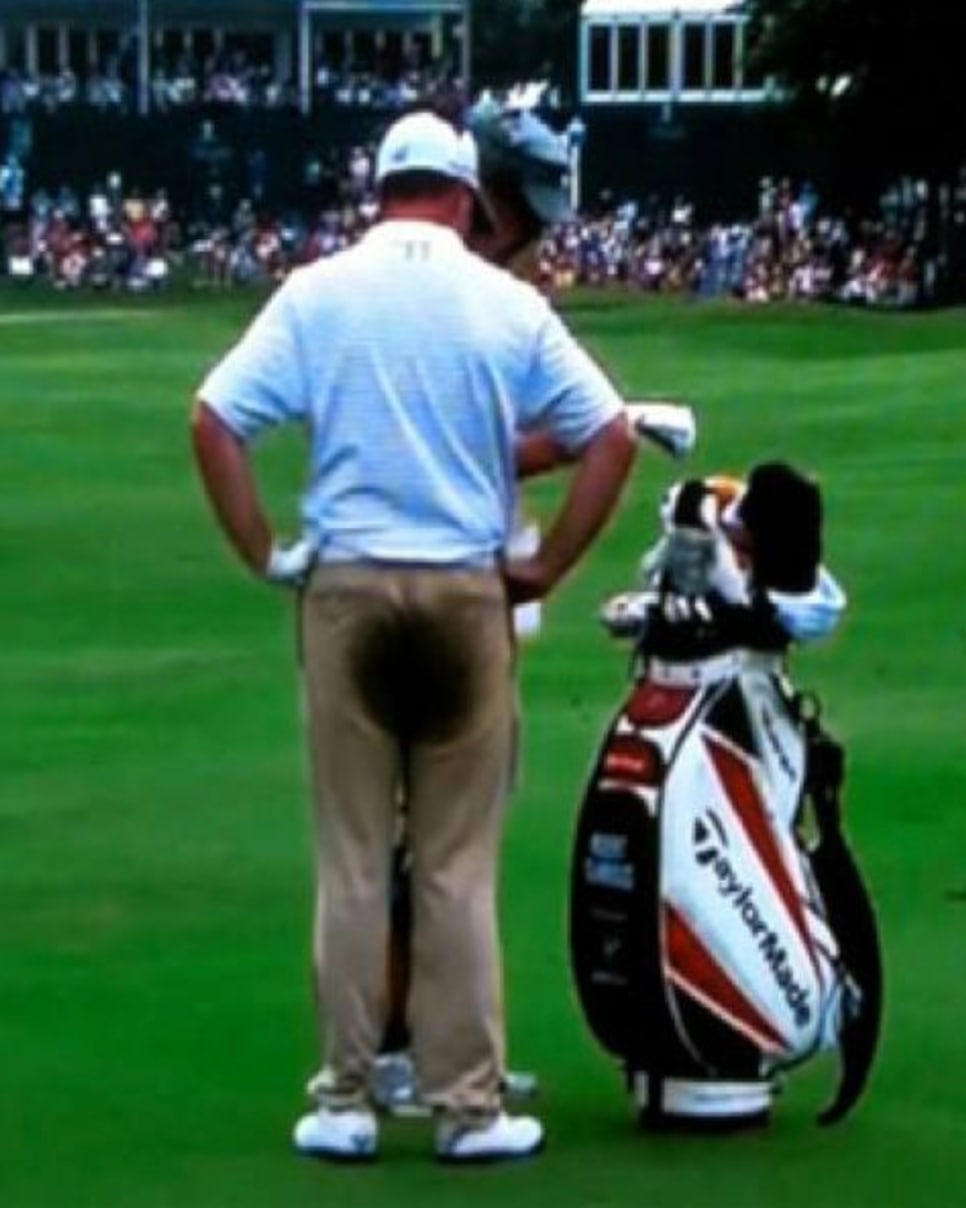 For our full swamp ass discussion, plus picks for this week's BMW Championship and our takes on Phil Mickelson's jaw-dropping gambling statistics, please have a listen below. We also talk to Golf Digest Senior Writer Joel Beall, who broke down his wild story of golf pro / conman Scott Power that resulted in an arrest.