WE'LL DO IT LIVE
U.S. Women's Amateur reporter tosses ball to test green on live TV, unexpectedly sinks it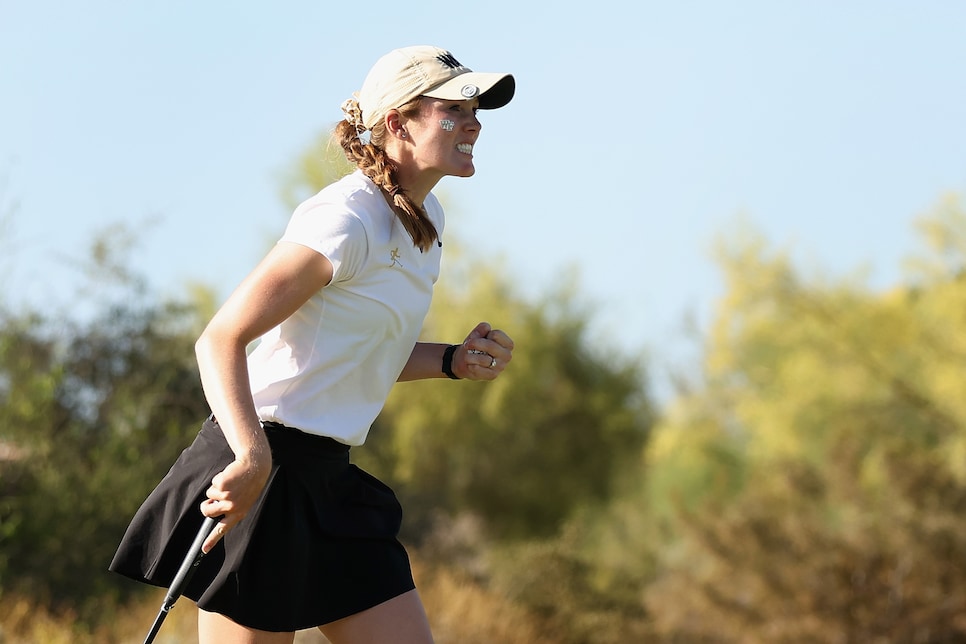 Emilia Migliaccio is a damn good golfer. She took home multiple gold medals at the Pan American Games back in 2019, was a member of the 2023 Wake Forest squad that won a national championship and has teed off in quite a few majors. And yet, all of that pales in comparison to this impropable toss.
"You don't need to fire at the flag," she began, tossing a ball into the bank on Sunday. "You can really use that slope."
As the ball started tracking for the hole, she wondered aloud, "Oh, did I do it?" When it eventually sunk, she exclaimed, "Oh my gosh. Hahahahahahaha. That was awesome."
You can hear the shock and excitement from those back in the studio. And, apparently, the off-camera crew was just as impressed. Golf Channel veteran Brandt Packer even went so far as to say that there was bedlam in the control room after this throw.
You can tell that Migliaccio is a pro because if one of us rubes sunk this toss, we'd still be sprinting around the course celebrating. Migliaccio tried to keep her analysis going and only stopped after her fellow on-air talents' interruption. What a "shot." We hope the U.S. Women's Amateur competitors were paying attention.